Those who check on Blameless regularly may have noticed an article some time ago about Blameless getting to final testing stage and possible release date. It's been a couple of months now and Blameless release is still not here. However I did mentioned that I wouldn't release Blameless until I'm happy with the result. The way it is now, players could find parts that are half-done or unfinished.

I'd like to update everyone on the progress that Blameless has done over this time.
Lately it's been hard to effectively finalize the remaining features while managing a full-time job, having to move to a new flat and keeping in touch with the authorities. But still I got to do the following:
Menu overhaul
While Blameless Alpha version had only the necessary main title menu, the upcoming final release has a full-featured menu with all options a player would normally look for. Setting controls, resolution, visual effects, or gameplay options is all available from the menu. I updated the menu backgrounds, so that the text is more readable, rendered an intro logo animation, and generally debugged the menu controls to be as intuitive and easy-to-navigate as possible.
Blameless interior pre-alpha (left) and beta (right)
Sounds
Blameless Beta has recently been submitted to a sound artist who is composing the final sound effects and background music. While sounds have been giving me a rough time, they are important for the general mood of the game and they need to fit in nicely. Take away sounds from Amnesia - and most of the horror is gone.
Voice over
While arrangements to record voice acting at the University of Sheffield, UK, were made some time ago, I am still to travel to Sheffield and find 2 voice actors to finalize this bit. Time constraints have been keeping me away from this plan, but I am inclined on including the voice over in Blameless and the release won't happen without it. There are simple reasons for this decision, since games with dubbing generally give a more professional feel and given Blameless is a real-word based adventure, voice over indicates added reality and immersion.
Blameless exterior pre-alpha (left) and beta (right)
Environment details
Asside from functional, musical, and practical aspects, I have also been busy with increasing the environment richness with new 3d assets. As you know, I create all the assets myself, lately I have discovered a technique called 3d photo scanning and have been experimenting with really nice 3d assets that I couldn't have created otherwise. More about this topic coming in a separate post.
Checkpoint system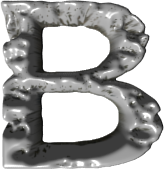 Auto-save checkpoint system is not a new feature, it had not been optimized and debugged until a couple of weeks ago. I added an non-intrusive animated icon indicator of a checkpoint save in progress and debugged some issues with loading the level back from a checkpoint.
Dialogues and Subtitles
Blameless features its very own custom subtitle system, which assigns identifier codes to dialogue lines and matches them with the related voice over sound partitions. The dialogues are then automatically shown when a character starts talking, which removes the risk of timing the subtitles incorrectly. All dialogue lines are defined in an external file, which out-of-the-box brings support for multi-language subtitles for future extended releases.

Cutscenes
While Blameless might be a very short title, it features two cutscenes to ease the player into the gameplay and provide a nice framework for the storyline. Yesterday, I was able to finish implementing the missing intro cutscene, whose only unfinished bit is the sound. Cutscenes in Blameless are very simple animations whose primary objective is to give the player a reference as to what is happening in the game.
As I already mentioned, all of the above is fully implemented except for the sounds and voice acting. Once I can get this out of the way, Blameless will be ready for release. Let the day come soon.