First, we want to thank everyone who has shown support for Blackwake on Steam Greenlight! Blackwake was submitted to Greenlight 22 days ago, entered the top 100 yesterday, and today we are Greenlit!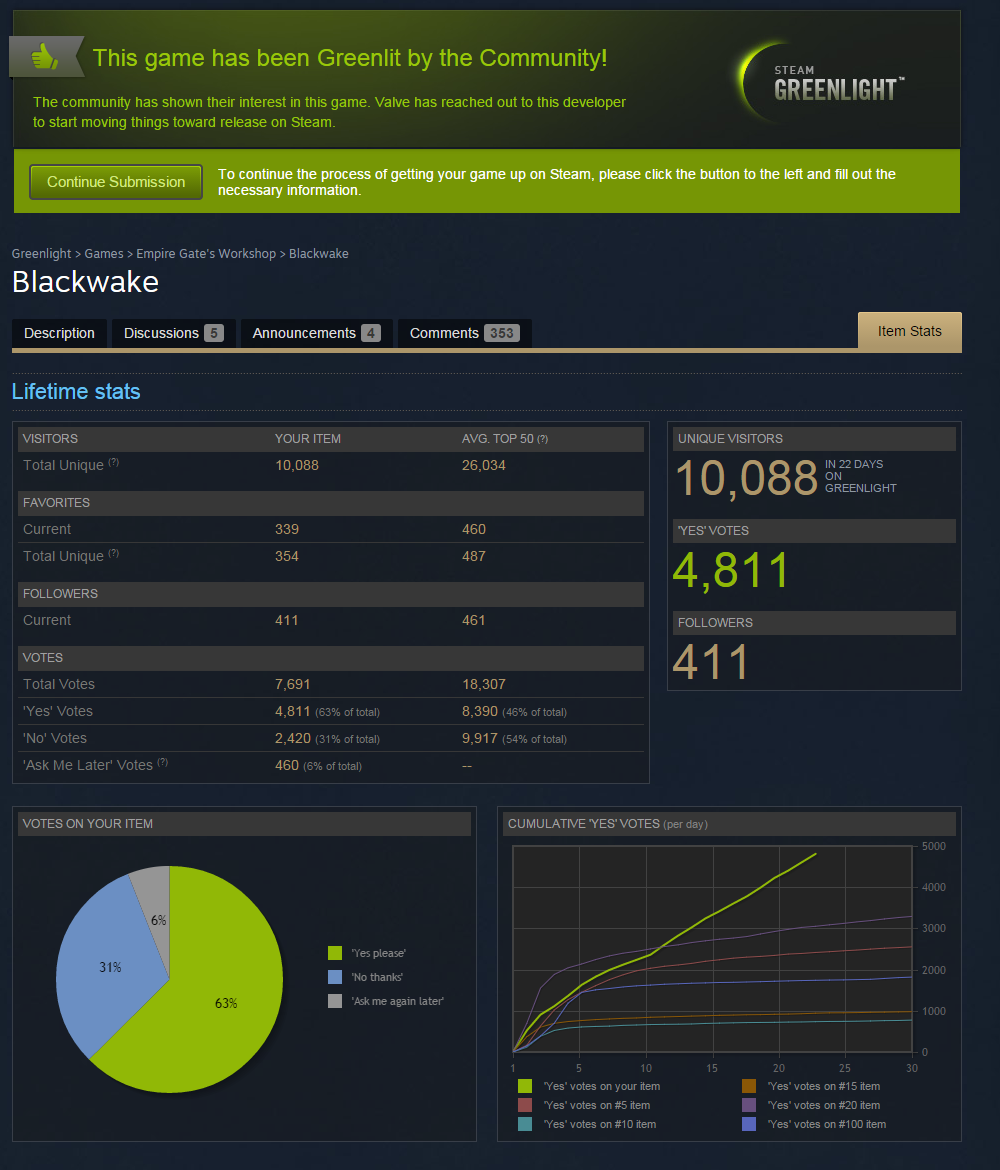 In other news, ever wonder what Blackwake would look like in the future?
We say it time and time again that we want Blackwake to look better. Do we think the game currently looks good? A little... But it's still far below our expectations. Being in a rush to get things done isn't exactly the best way to get good quality assets - but it was our only option. If we spent too much time on any one thing we wouldn't have had time to show other concepts/ideas in our pre-alpha build.
So we settled for an even playing field of equally below average assets. Characters, animations, ships, water, fire, debris, weapons, weather, etc. We felt this was enough to get our idea across. We thought it would be better to show a playable build instead of some overly emphasized concept art. This (we hope) changed our position from "look what we want to do!" to "Hey, look what we started!"
A few months back we began messing with our ocean shader. We didn't get too far because, you know, Unity free. Since I was such a genius I blew my one and only pro trial during my first run-in with Unity a few years back. Luckily the sales team over at Unity understood my struggle and offered me another, which I attempted to take advantage of as best I could in it's short frame of use.
Here was some of the progress that was made. We don't think it's too great right now, but maybe something you guys would enjoy seeing.
We also wanted to take a second to remind everyone our Kickstarter is currently live at Kck.st