It's been around half a year since we have released any real news, but here we are today and I would like to clue everyone in about what's been going on in the land of BS.
After submitting to the Make Something Unreal contest we decided to kick our feet up and essentially just let people experience the early build of Black Sierra in order to see what sort of reaction was to appear. Although rather rough around the edges, and still very early in development the v0.21 Alpha was apparently being enjoyed enough that we got quite a bit of decent feedback.
Then it hit us, the Unreal Developement Kit was announced. It was a major step up from the engine version that UT3 was providing us, although the entire transfer wasn't entirely smooth. Unfortunately for us we were using a handful of statics from UT3 which were no longer available in UDK, primarily......all the walls for the mining levels! Which in the end led us to being so quiet for so long, most of our time was spent recreating what was already in the Alpha build and we didn't want to show off a bunch of images of nothing new!
Obviously, this required a bit of a step backwards for development, we had to recreate the entire mine with the use of custom statics used to build the actual tunnels of the mines. Although we won't be showing off the new mines just yet, we're saving that for the next post where we'll be comparing the old style to the new.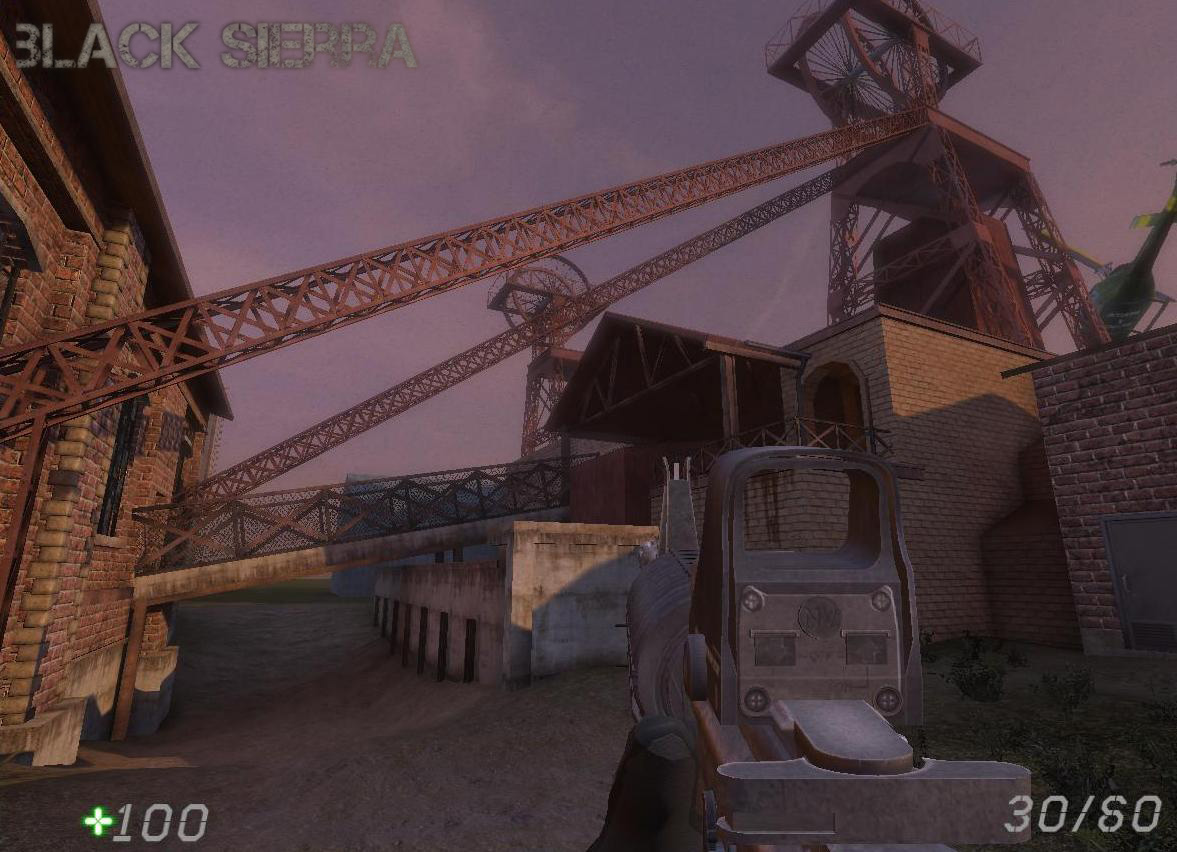 [ New Intro Map ]
However, I will say that this merge actually provided us with an opportunity to get some things right for the new map, before hand we didn't exactly do a lot of research into what makes a mine, well, a mine. We simply took a bunch of rocks, made some walls outta of them, took a pickaxe, threw it on the ground and called it good. This time around, we did our research and will actually be doing our best to faithfully recreate a true mining experience with thought put into how minerals are transfered, how oxygen is handled, and more.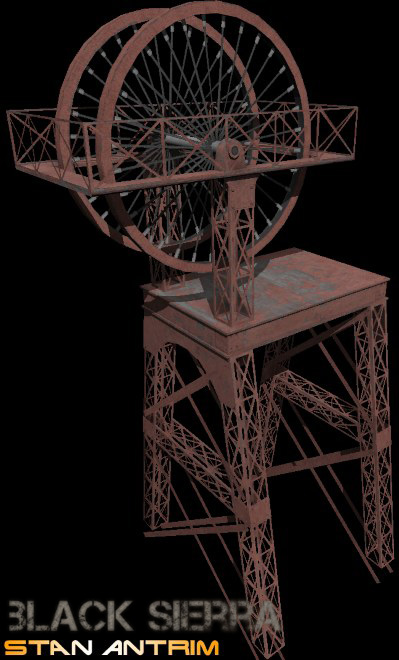 [ Winding Tower ]
We hope we're forgiven for the long streak of silence, but we want everyone to know that we're indeed still working on Black Sierra, and that we did switch over to UDK. We'll be releasing a few more "area" specific news post in the coming month or two displaying all the new things that's been added, but for now we just wanted to get people excited.