The map below is the final revision of Vector Thrust's Battle Weary World at the start of its first campaign, Hollow Thunder. As an introduction to the revamped setting, we're giving you a brief primer the its most defining event: World War III.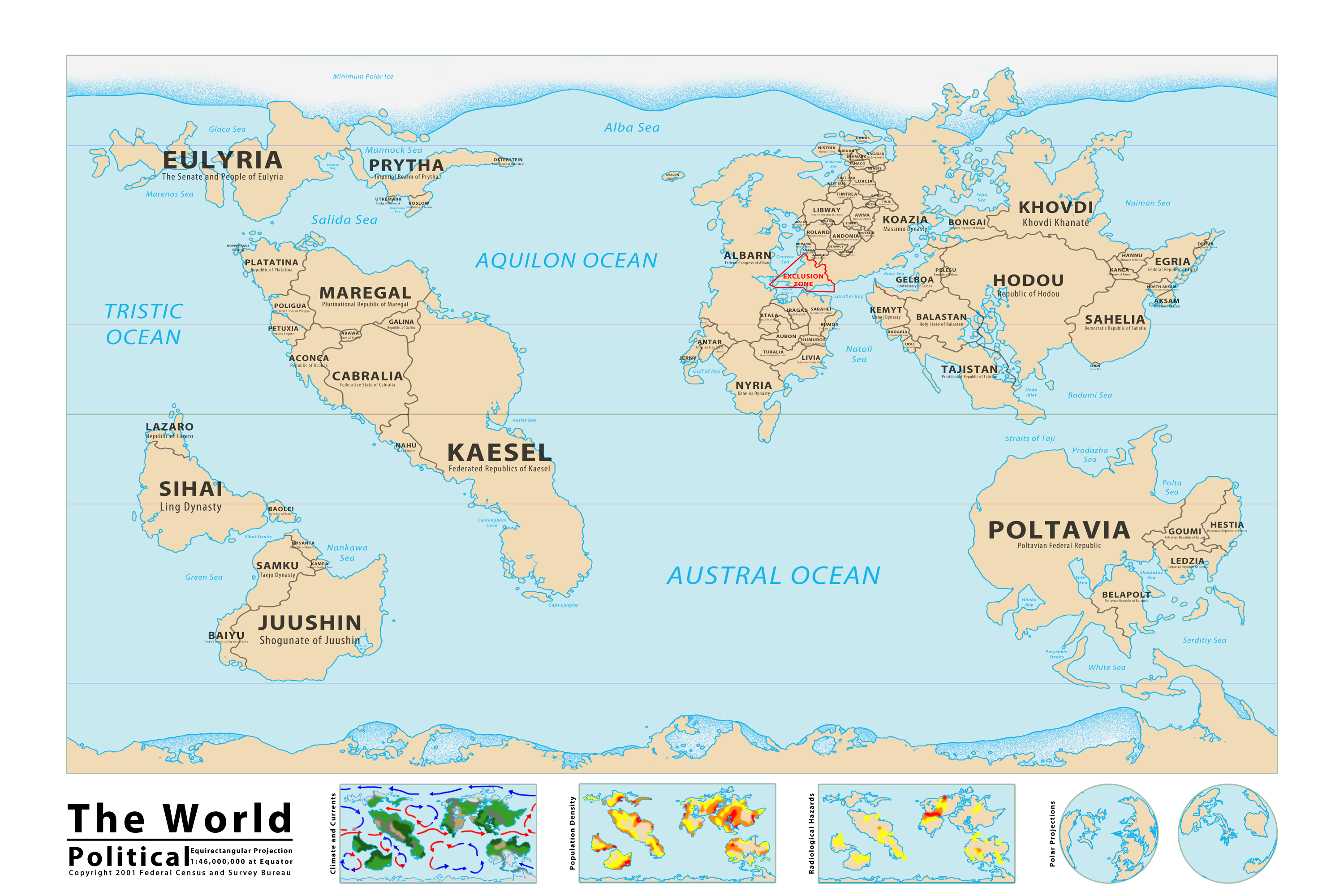 The superpowers Kaesel and Poltavia engaged in a limited nuclear war in 1963, primarily launching counterforce strikes against military targets. While they devastated each others' armies over the course of a few hours, neither side initiated a full nuclear exchange and civilian targets were left relatively unharmed (aside from residual radiation). With their militaries left unable to sustain expeditionary offensives, the superpowers reached a ceasefire only a week after the war had started. While the war was a short affair, it had a number of lasting influences on the world: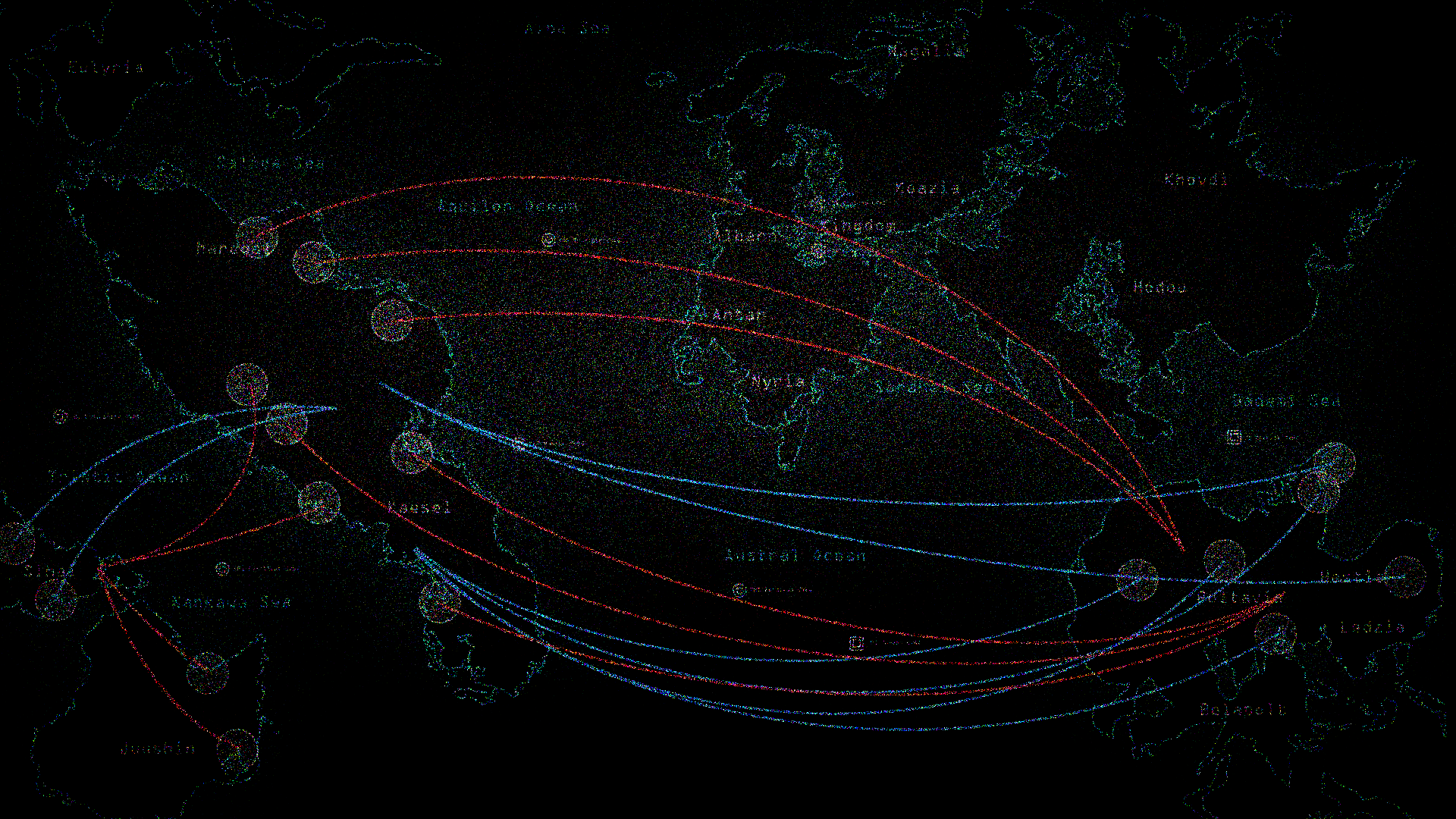 The relative lack of civilian casualties and breakdown of MAD lifted taboos on the employment of nuclear arms. Rather than being seen as weapons of apocalyptic strategic power, the measured tactical use of nuclear weapons came to be regarded as ethically valid in the wake of World War III.
The utter destruction of the superpowers' militaries and their need to rebuild at home left a power vacuum on the world stage. Regional powers including (but by no means limited to)

the Kingdom

initiated wars to expand and solidify their spheres of influence, further contributing to global instability.
The superpowers' military rebuilding efforts led to the development of ANGELs, a vague class of superweapon characterized more by scale than any particular type of armament. Anti-ballistic missile developments made ANGELs the most viable means of launching nuclear strikes, but the term has come to encompass non-nuclear strategic weapons systems as well.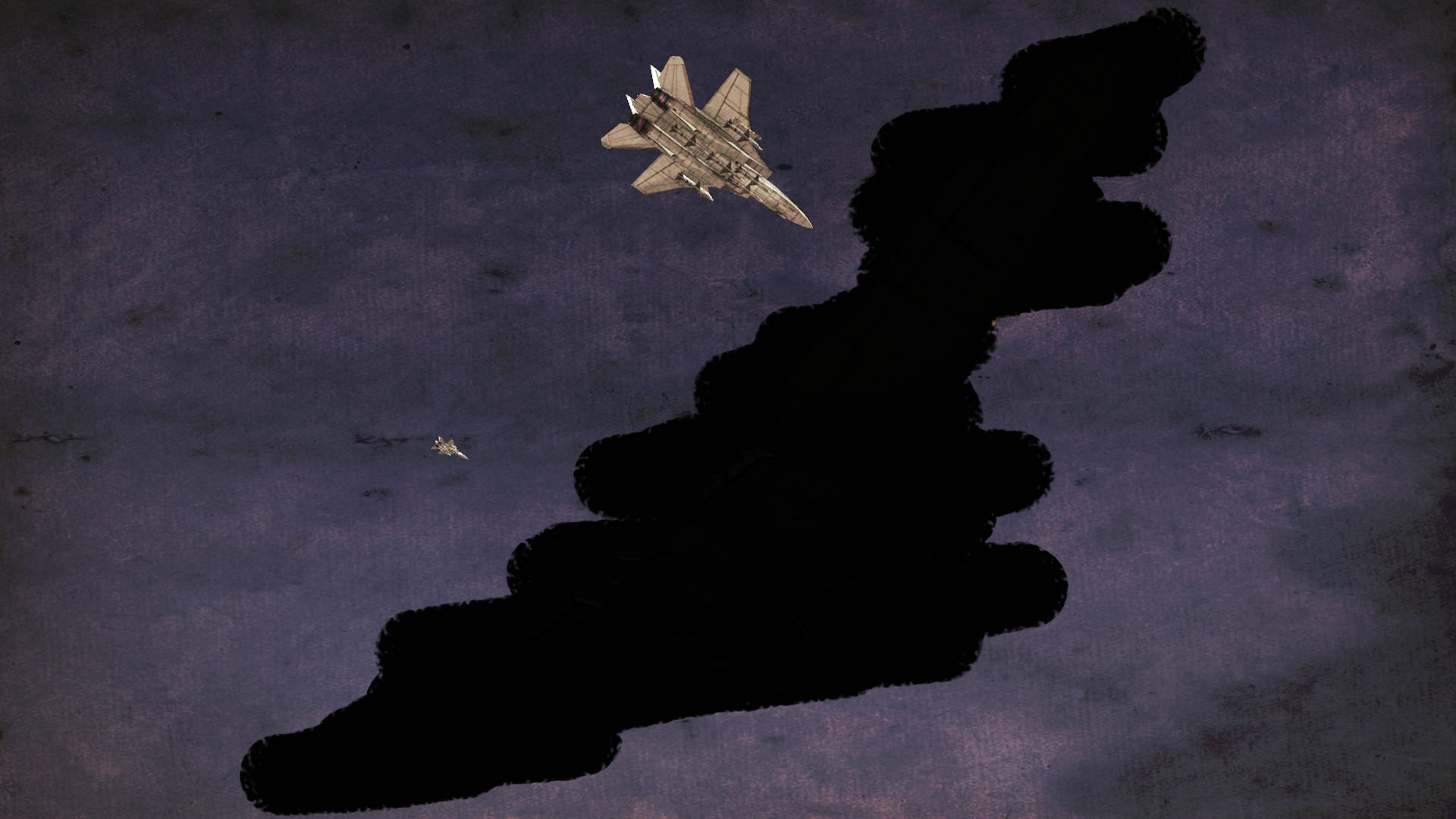 When the Kingdom fell apart in a nuclear civil war in the 1980s, the two decades of chaos came to an end. Poltavia and Kaesel censuredthe Kingdom and led the way in establishing the International Coalition, an alliance dedicated to keep arms from going in while preventing refugees from fleeing to the outside world. Though the IC has no binding legislative mandate, working together to blockadethe Kingdom and scapegoating its people for the world's problems has kept the major powers on somewhat amicable terms. But the rise of the ██████ and building resentment among the Kingdom's survivors ensure that the status quo can't last forever.