Black Mesa: Military has been in development for over a year now. When I started working on this project I was alone and focused only on mapping. Thanks to many people who volunteered to help me with the mod, we now have a new team consisting of few members. Thanks to them the mod is expanding. It now has new weapon models, new soundtrack and custom voice acting.
I would like to thank laualamp who was the first person to help me make the mod better. He provided sitting animations for marines sitting in osprey. Then, he helped me with more animations, helped me fix some crashes. Without his help, many things in the mod wouldn't be possible, oh and marines would still be crouching and shooting at each other in that Osprey !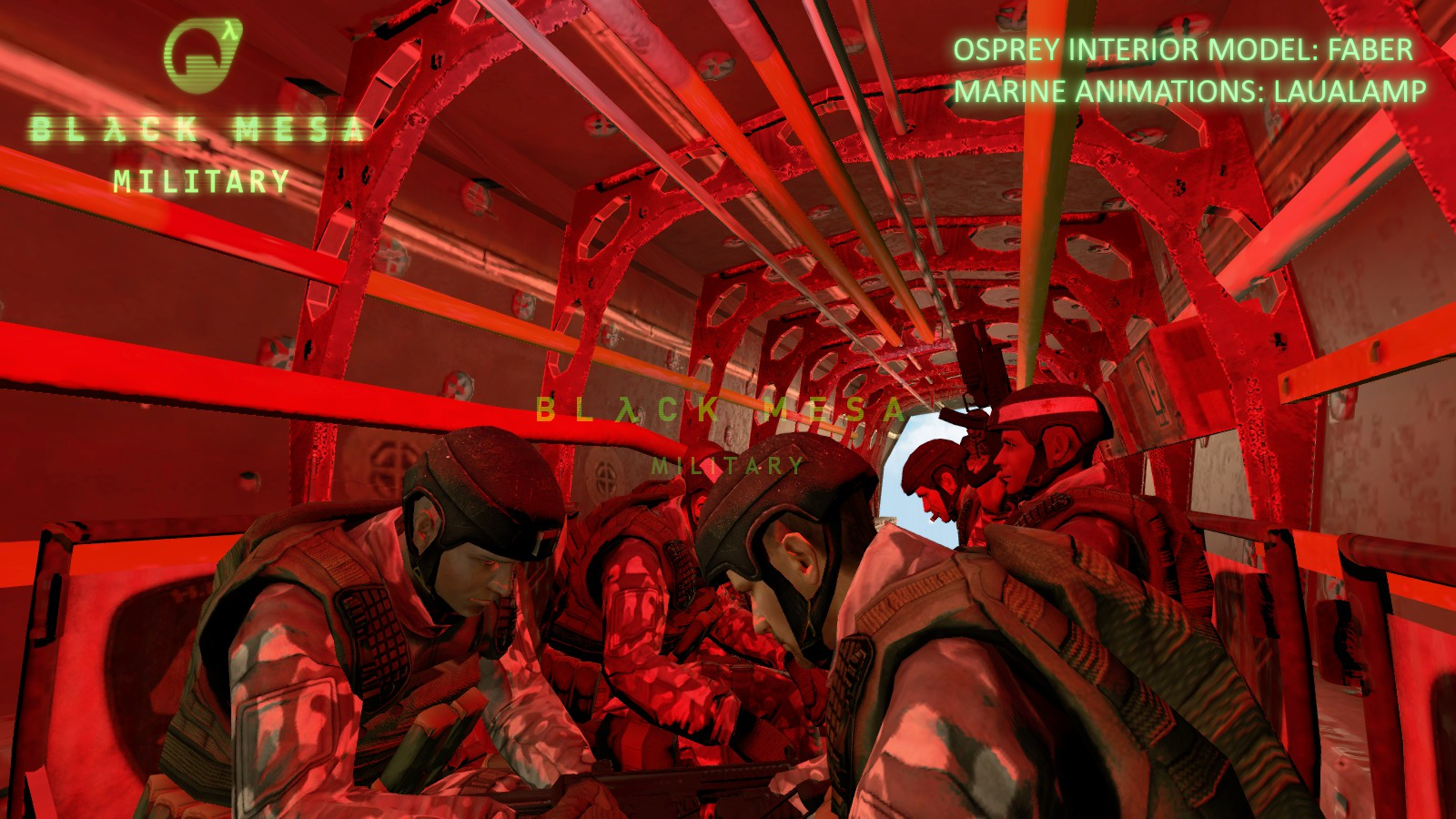 Thanks to Faber you can enjoy this new, amazing osprey interior, new boot camp sequence at the beginning of the mod and custom models for marines and new props.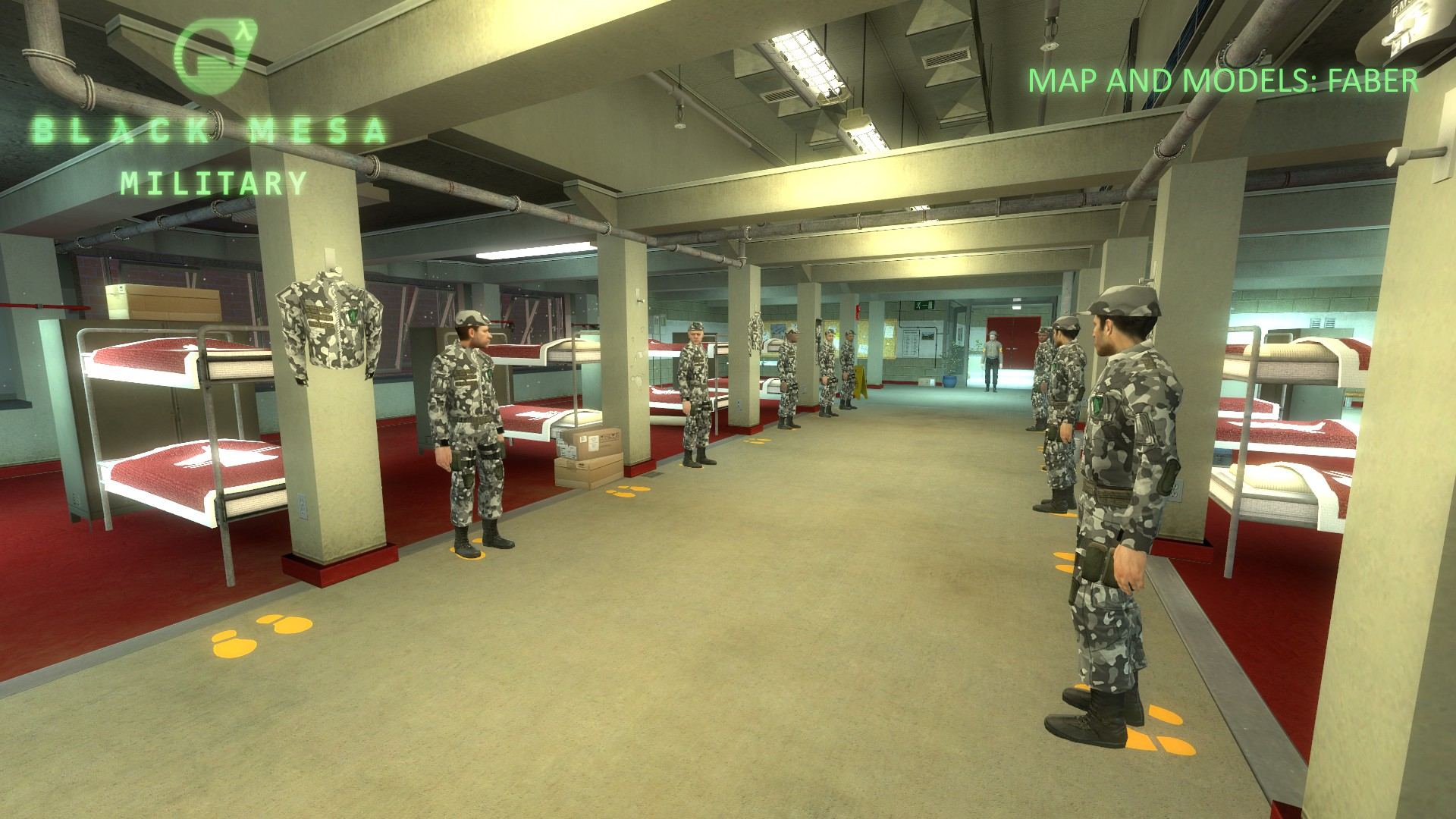 Gurkha was able to model new, exclusive weapons for the mod.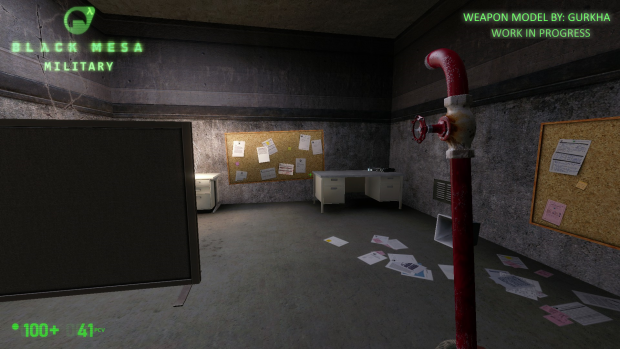 Slaver provided new music for the mod and also a custom voice acting. The voice acting will be expanded in future updates ! I was amazed how well it sounds in the mod.
JDCreative provided some additional music pieces as well.
In the meantime I made new maps for chapter 6 "Newcomers", it features arrival of Black Ops to the facility. Steven Mills must push trought their outposts to reach marine squads.
New updates are on the way, this is not the final version of the mod. So stay alert gentlemen!
Thank you for reading!

hecumarine