Investors interested in Black Geyser: Couriers of Darkness agreed to help fund the localization and advanced modding support for the game, but only if GrapeOcean Technologies raise at least €60k. Consequently GrapeOcean team added a new stretch goal with a language pack and advanced moddability.
This languge pack includes French, German, Italian, Polish, Russian and Spanish. Developers would love to add more languages (and it's not impossible as future stretch goals) but their budget currently allows only the aforementioned languages that cover the majority of expected players of the game.
Advanced moddability means that they would provide a few user-friendly tools to support those who want to create custom content for the game.
Black Geyser: Couriers of Darkness
Black Geyser: Couriers of Darkness is an isometric, party and XP based, real-time RPG (with pause option) set in the world of Yerengal. A game that combines immersive graphics and brand-new features with virtues of the classic RPGs we all loved! Solve mysteries, fight epic battles, help beggars and kings alike, outwit swindlers and gods, and never forget: greed has many forms and many names!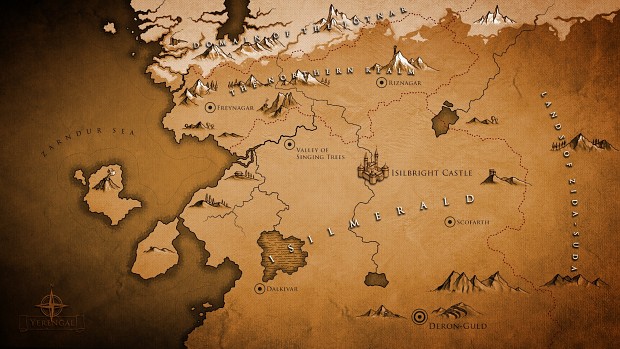 Chaos and despair spread throughout the Kingdom of Isilmerald. Its desperate people cry out, praying to the gods for help. But the force they face is no mere plague of the undead, or demonic attack… Something far more sinister, far more primal is afoot. Avarice!
Law and order quickly collapses as everyday citizens turn outlaw, attacking anyone unfortunate to cross their path… all for a few more gold coins. From high-born to low, greed spreads. Infecting the land like some divinely inspired disease, intent on purging the world of men. And it comes for you next!

Will you yield to the dark tendrils of desire coiling around your heart? Become an agent of greed and usher the kingdom into chaos. Or rebuke its seductive advances? Vow to discover the truth of the madness and restore the kingdom to its rightful glory? The choice is yours.
Resurgence of BG-inspired Party-Based RPGs
The recent years have seen a great resurgence of games inspired by Baldur's Gate and Icewind Dale: already released Pillars of Eternity and Tyranny, in a very early stage of development Black Geyser: Couriers of Darkness, in late development Pathfinder: Kingmaker and coming very soon Pillars of Eternity II: Deadfire.
Unlike turn-based, party-based RPGs (such as Torment: Tides of Numenera) that force you to strict-tactics-based mechanics, movement-bound and turn-bound skills whose poor execution may lead to an easy defeat, the latest slew of Baldur's Gate inspired games feature adventure-based, XP-based and naturally, realtime-with-pause game mechanics, very akin to the original Baldur's Gate.
Pillars of Eternity II: Deadfire
Pursue a rogue god over land and sea in the sequel to the multi-award-winning RPG Pillars of Eternity. Captain your ship on a dangerous voyage of discovery across the vast unexplored archipelago region of the Deadfire.
Pillars of Eternity II: Deadfire will be available soon, on May 8. You can pre-purchase the game on Steam and GOG.
Pathfinder: Kingmaker
Pathfinder: Kingmaker is the first single-player computer RPG based on the acclaimed Pathfinder Roleplaying Game. The game invites players to Golarion, a world rich with history, mystery, and conflict, and gives players the chance to claim part of this world as their own.
The Hook of Pathfinder: Kingmaker
Establish your kingdom in Stolen Lands, claim new territories, and build towns and cities. Be a wise ruler or a heavy-handed tyrant. Pathfinder: Kingmaker lets you become king of your own kingdom.
You can sign up for a rather steeply priced early alpha access at their website: Owlcatgames.com (Early Access Tier)