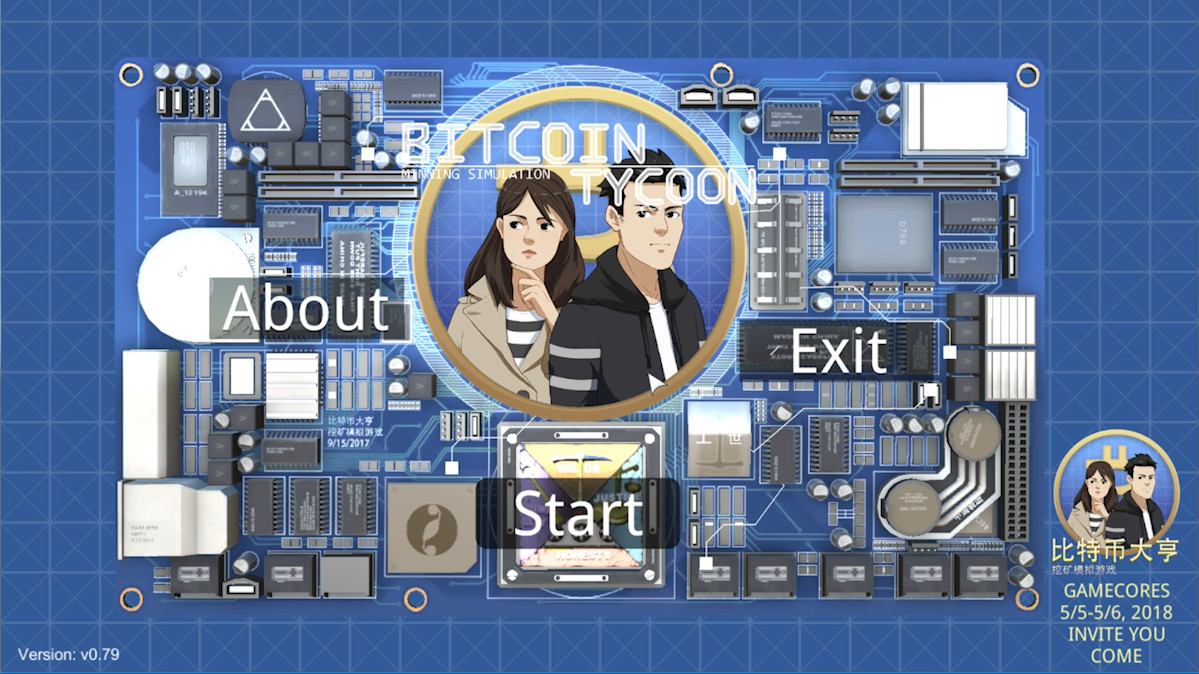 Hi, everyone, good news. Bitcoin Tycoon – Mining Simulation Game was out on May 2nd. Due to development work and preparation for the upcoming event (in Beijing), we're late to talk about it.
Select Difficulty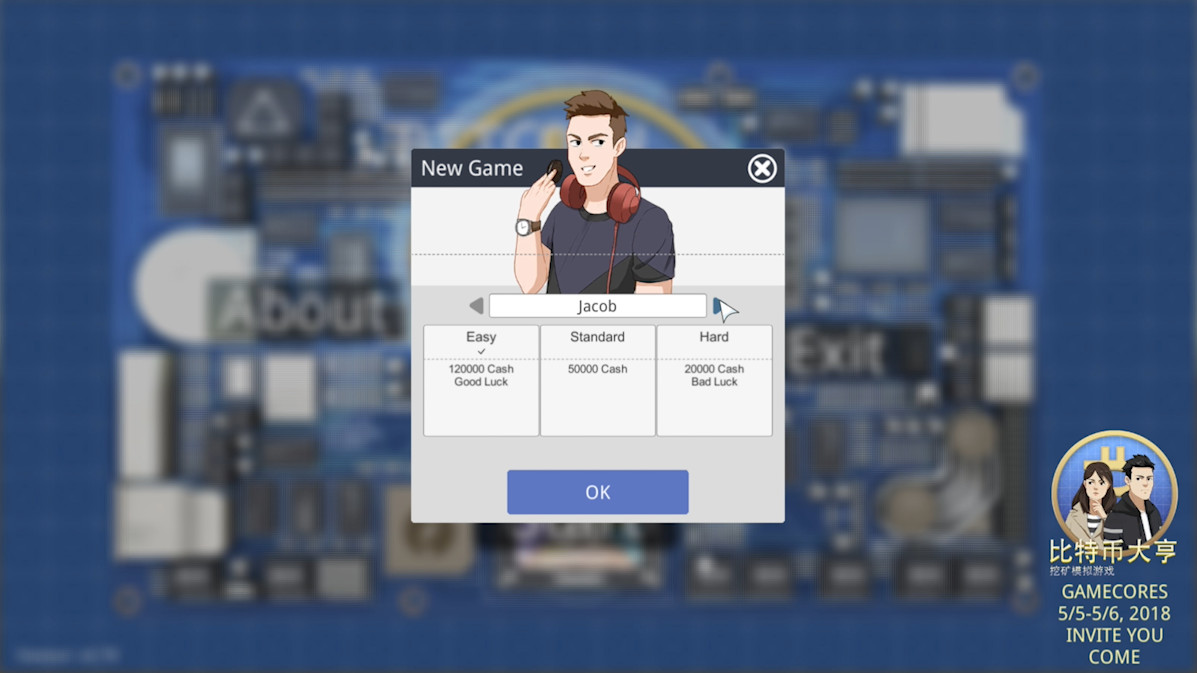 There are three difficulty levels, Easy, Standard and Hard. With easy difficulty, you will start with more money. Of course, more benefits will be added in the future for the Easy difficulty.
Story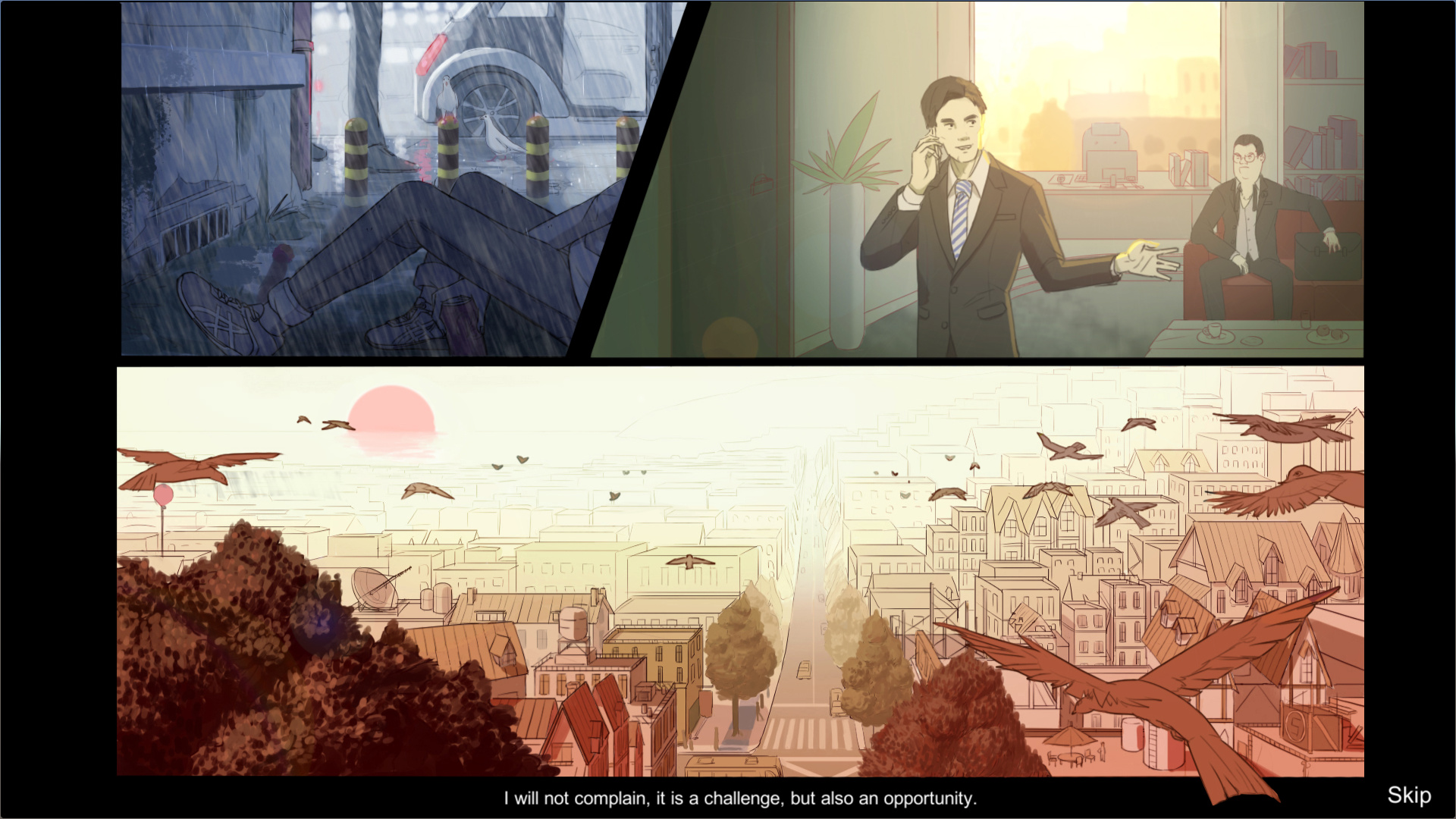 You're a young man coming from a previous failure in business with hundreds of thousands of debt. With the help of Mr. Huang, you started a mining farm and setup machines to mine cryptocurrencies. Will you be able to pay your debt, and rent, or will you fail again?
Arrange Your Farm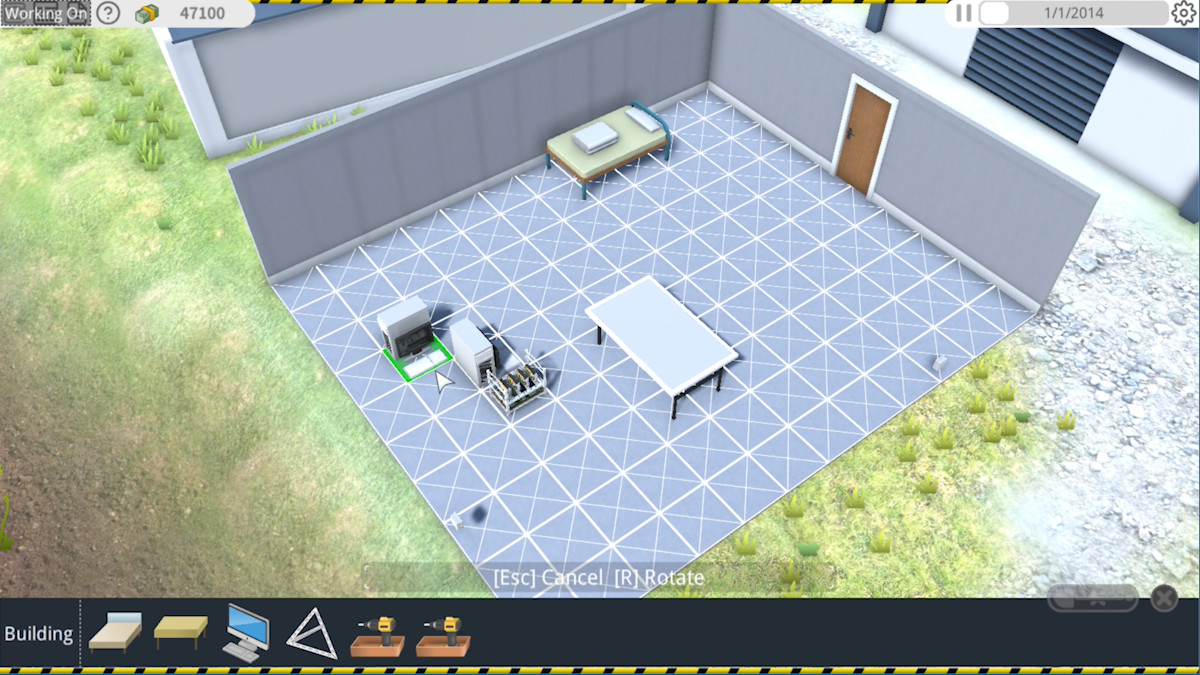 The first thing you have to do in the game is to put everything into its place. Buy machines and tables, and shelves, if you want to put specialized miners on them.
Build Machines and Mine
The core game play is to build machines and mine cryptocurrencies. You can build PCs, Graphics Card Miners and Compose Miners.
Trade Cryptocurrencies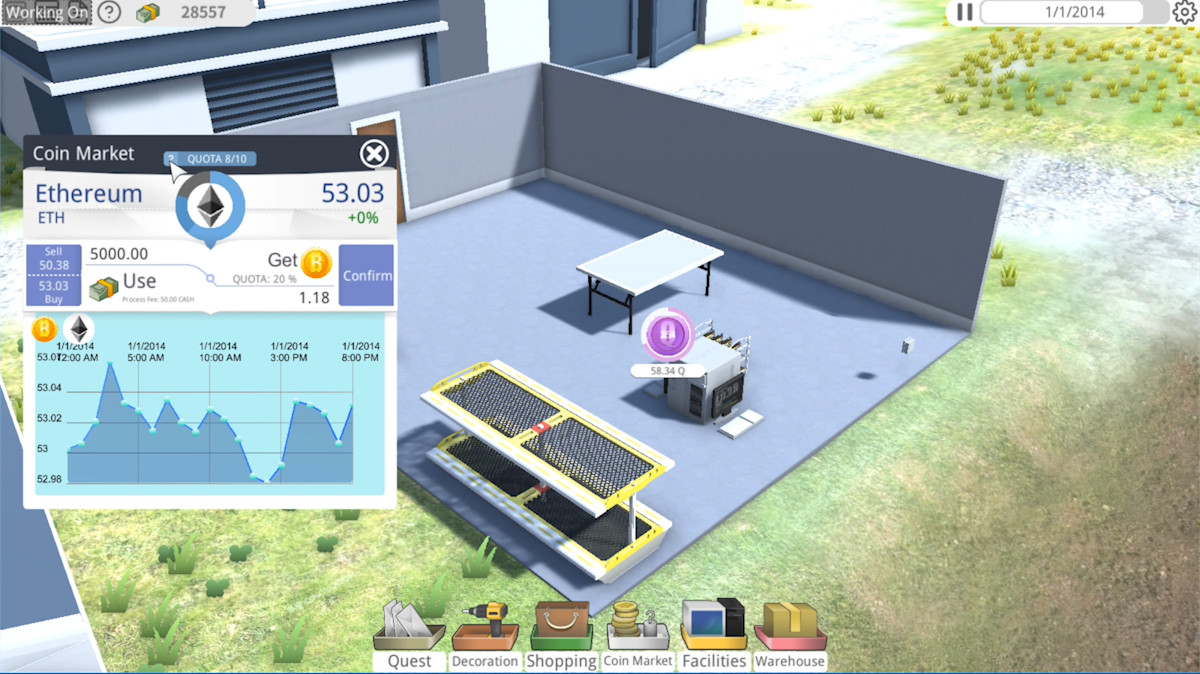 Other than building machines, you can also trade cryptocurrencies. Buy low and sell high!
Quests
There are quests you have to complete, like paying your debt, and many other quests that you can do if you want to get some items, unlock certain currencies or stores. More quests will be added in the future.
Support Us
Please support us and buy an Early Access copy on Steam. We will improve the game as much as we can in the following months. And we plan to release the game in August.