Since many people around us wonder how he came up with these designs, I thought I would walk you through the design process for one of the characters.


It all began with a general idea on our side: we define what the general look of a character should be, talk about influences, what kind of game play will be associated with him, etc. Then, based on the extensive background we have written for the game, we chose our style influences and summarized what the general look and feel for each character should be.
We then started to assemble different images from across the web that reminded us of that character and created a form of mood board: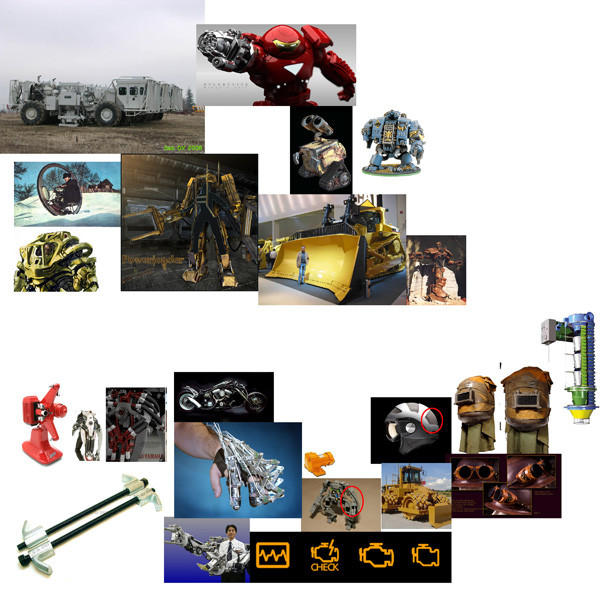 This would help Vincent get a feel for the character, with material and shape influences. In this case we were looking for something very industrial, something Caterpillar or JCB could be building in 50 years, an armor used for work in intense heat. We also sent him functionality and background descriptions so that he could get a general feeling for what we were looking for.
Vincent then sent us thumbnails for the character that would help us choose the direction that would suit the game best. These are quick drafts made to show the general shapes of the character, without going into any detail.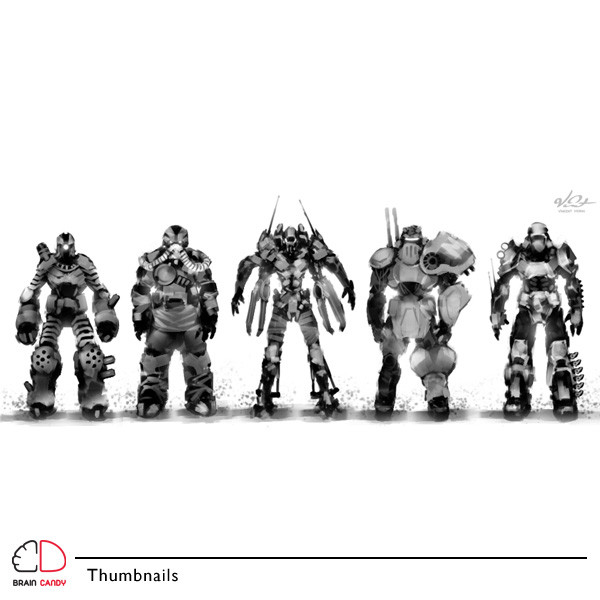 From there, even though in our mind, one of the characters had a much stronger visual appeal, we chose two of the designs that we wanted to refine them further. We liked the last 2, so we refined them to get more detail, and we also designed a new one based on some of our other thoughts.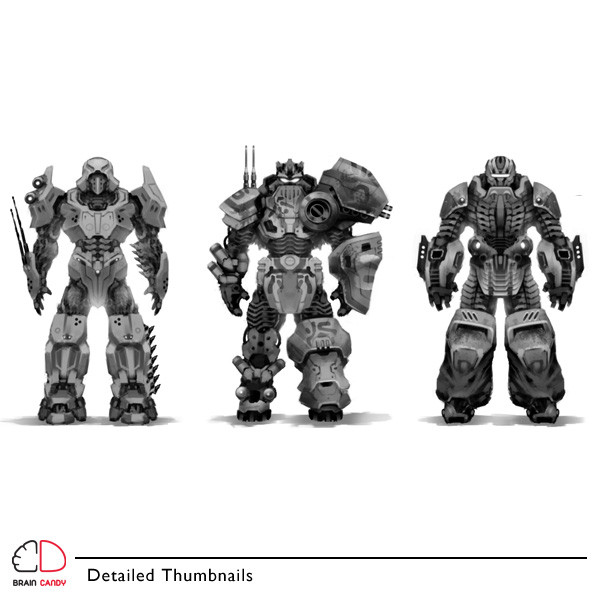 These three were much more elaborate and could let us see the potential behind each of the characters. We liked all 3, but there was a clear winner in our mind, the middle armor. The next phase was to create a detailed sketch of that armor, so that we could have a glimpse at what the final character would look like.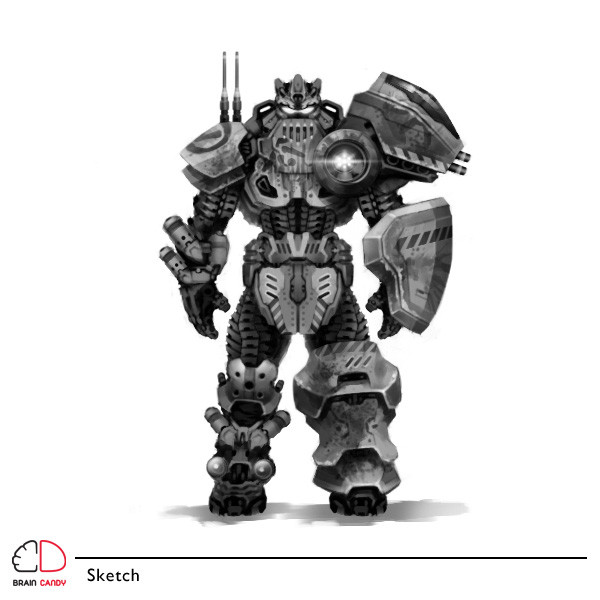 Starting to look tough, eh?
From there, we started looking at different helmets for him, and decided to go for a retro 'welder helmet' look that we liked, so Vincent made a few propositions to fit that idea.

We chose the first proposition and we knew we had the right one. Next was the time for a 3/4 front view sketch, that would let us see him in beautiful perspective glory and is the most exploitable by our 3D artists.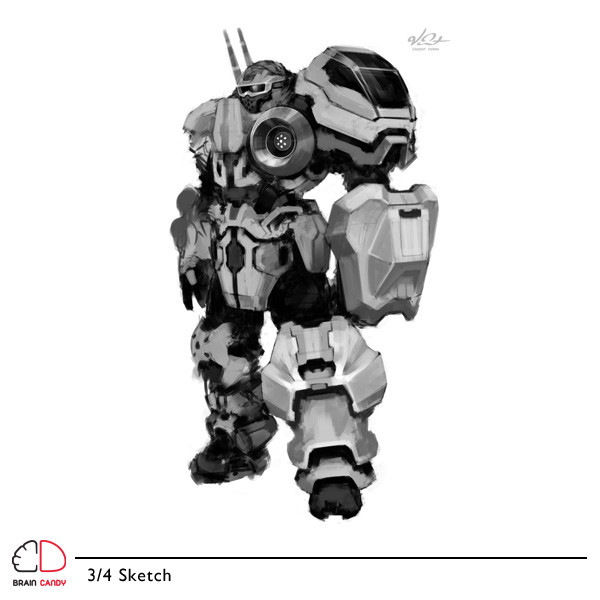 Nothing much to say, apart from: "WE WANT MOAR !!!!!!!!", as excitement was palpable, and after a few days work, he gave us this beauty. It coincided perfectly with what we were looking for, a powerful, clunky, industrial exoskeleton. Yummy !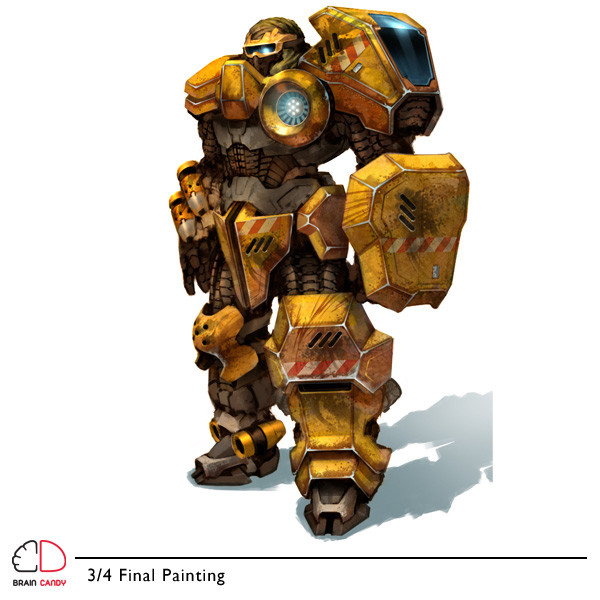 So there you have it, this is how Vincent managed to go from a general idea to a bad ass armor, conveying exactly what we had in mind. It takes a great artist to manage to understand crazy French people, and translate their strage requests into art. Since this concept, we have worked together on many new images, ranging from environments to weapon's design.