Newly Optimized Editor
We have pushed the boundaries of what's possible in the new "Editor" - the building demo of our upcoming sandbox survival game Planet Nomads. So you can build things like this Millenium Falcon - it's 18 893 blocks big.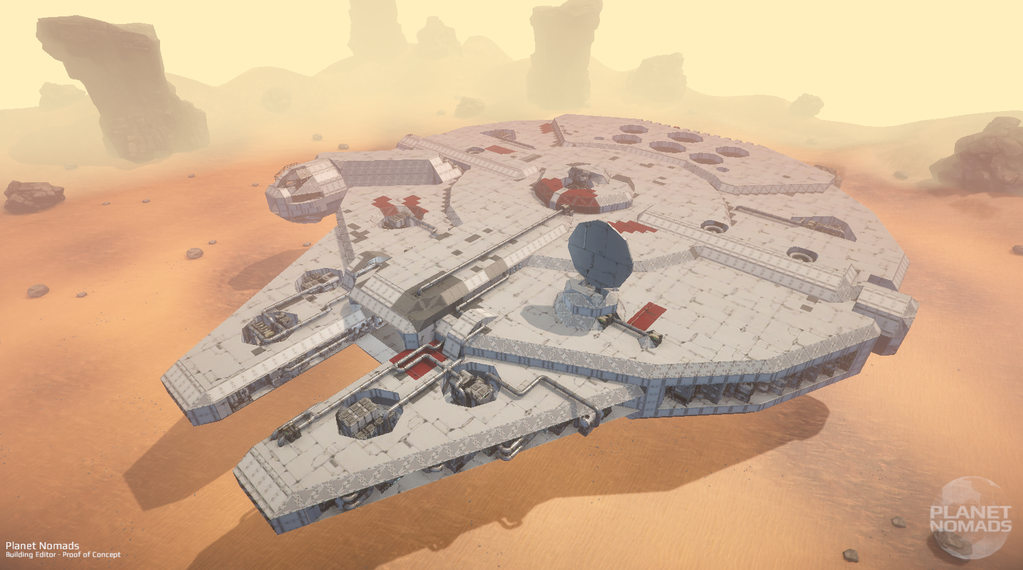 Propeller Blades, New Wheel Type and Rocket Engines
You will find a couple of new block types that widen the circle of possible creations. They can now include space-ships, quadcopters, tricopters, dual-copter... you name it. Also hovers. We also have a new Martian-style wheel that better suits some of your vehicle design ideas.
Perfect for short run orbital missions or escape modules.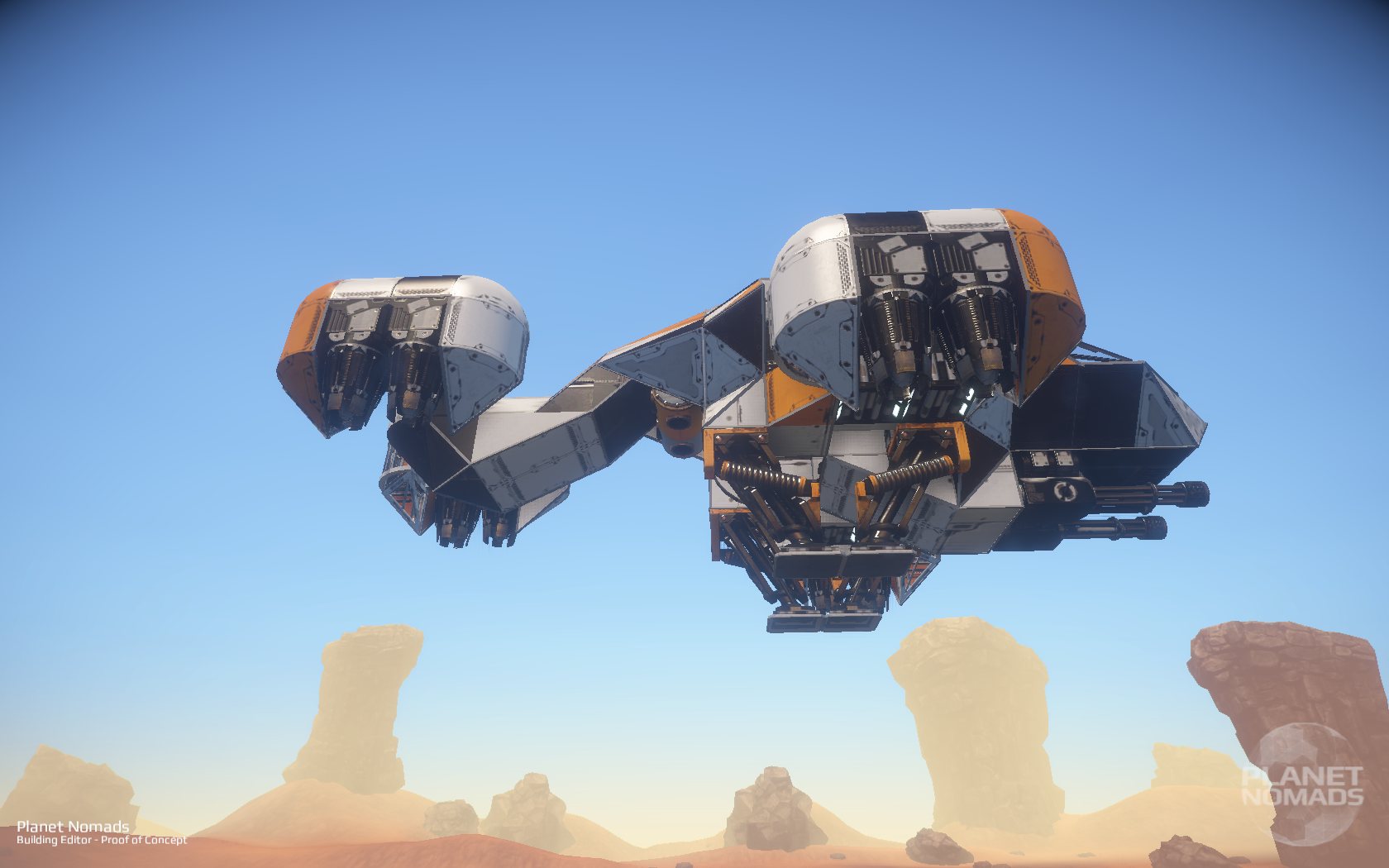 Why drive when you can fly?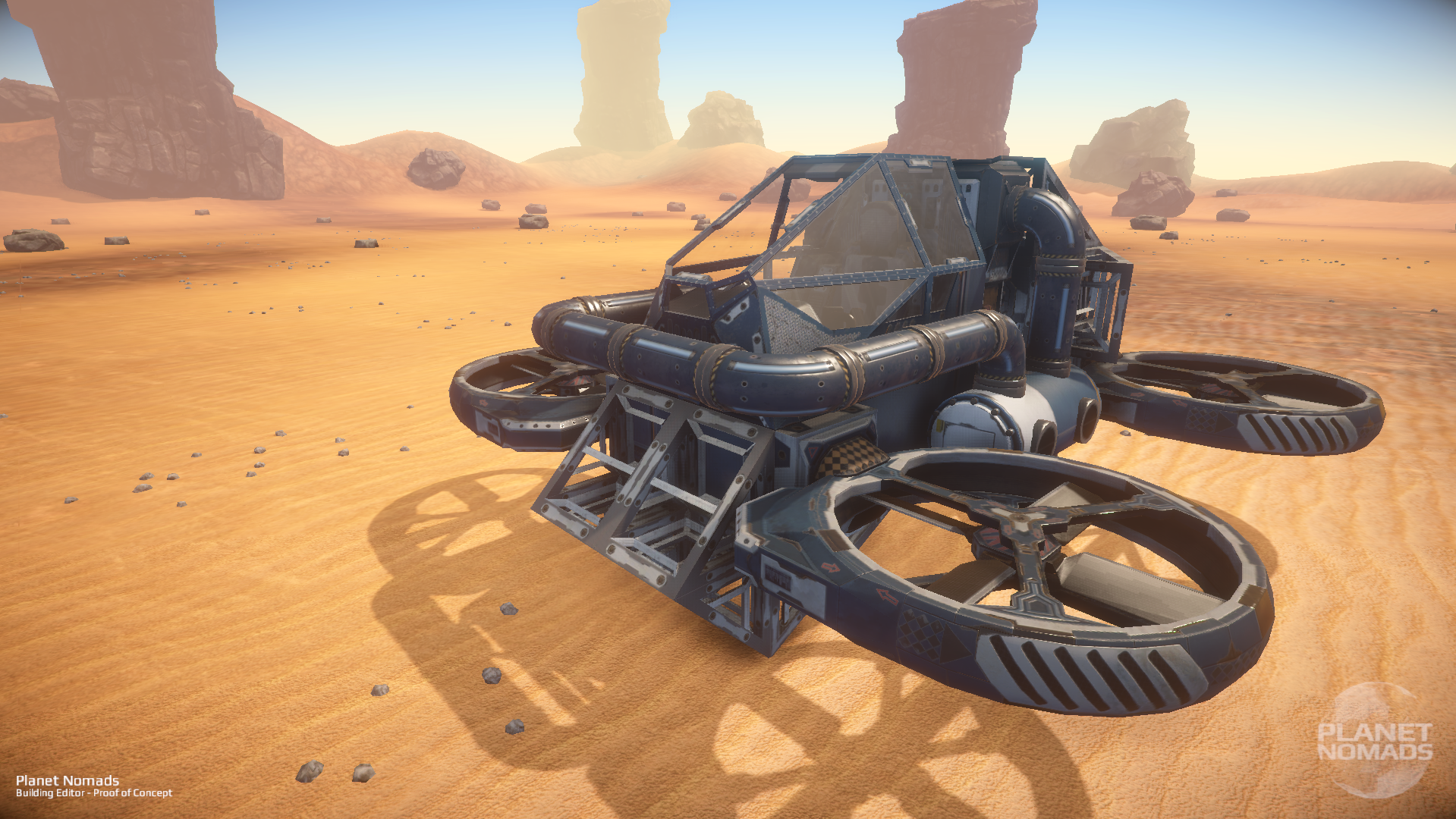 Vehicle Physics
We have started working on realistic physics for Planet Nomads, beginning with the most useful part of it - vehicle physics! It means taking all the magical and rather complex real world physics formulae and simplifying them just about the right amount to feel real while at the same time requiring simple enough calculations for a computer to handle them in real time. Let's have a look on some of the forces that come to play:
Arrow's color:
Turqoise – is the direction in which the wheel moves the vehicle (not magnitude)
Grey – the actual direction your vehicle is moving and the magnitude of the movement (velocity)
Green – Acceleration velocity
Red – Centripetal force – needed to balance the difference between where the wheel is actually going and where you want it to go.
Blue – Friction. Opposite force to the grey one. AKA Newton's Third Law of Motion
Magenta – the magnitude of friction
The Black Dot – Is the breaking point of friction being bigger than adhesion. AKA if the Magenta force get's past this point, the vehicle starts drifting.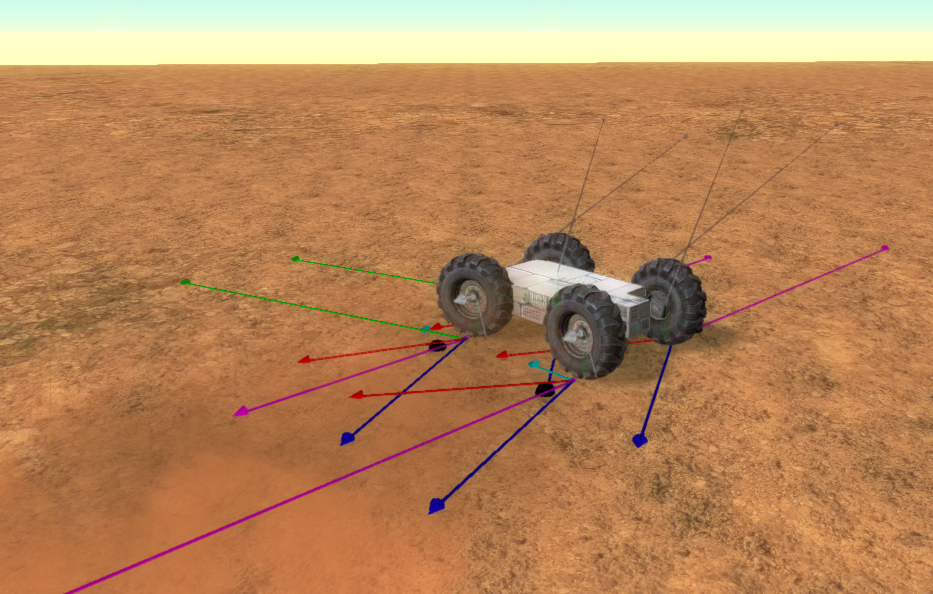 Wheels will "collide" with the environment and also objects. So besides using wheels for conventioanl riding, we're sure you'll put powered wheels to good use... wall climbing machine anyone?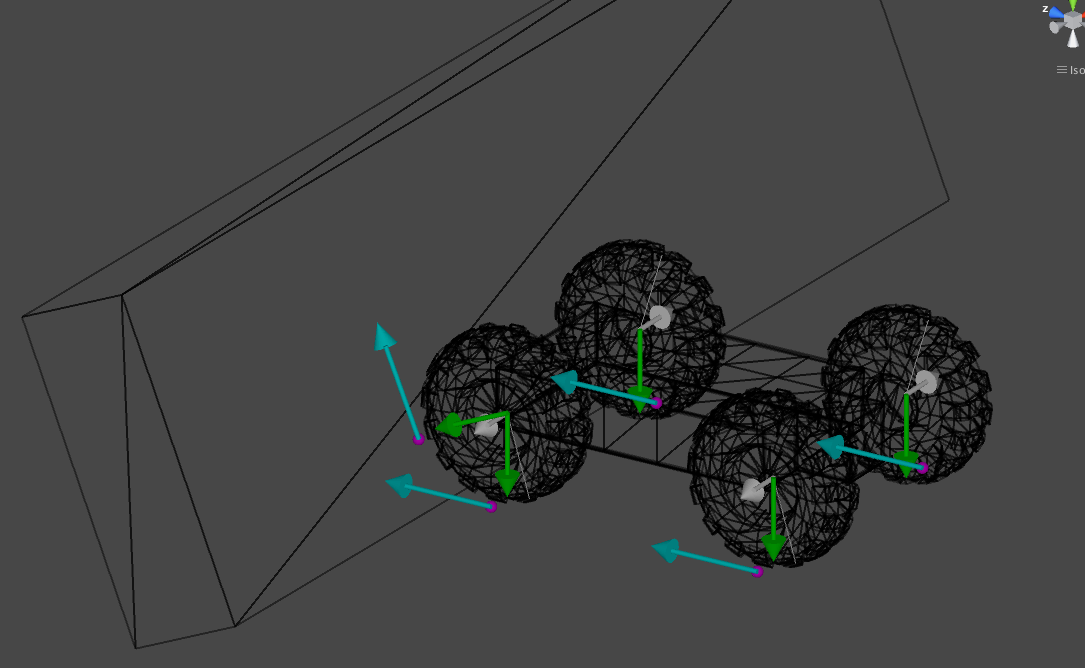 As far as Planet Nomads sandbox game development goes, we are constanly working on the generator of the procedural terrain and the whole engine as such. Our graphics are creating horrific alien monsters, but that's for the next update.
Thanks for reading!
Oh and btw, here's the promised interview with new in-game footage: