Vigilantes is a crime themed turn based tactical RPG for PC, which was successfully Kickstarted and Greenlit in 2016. An older demo is available here, whereas a more feature and content rich version can be purchased direct and at a discount here. Vigilantes also has a Steam page here and our Facebook page is here, if you'd like to stay in touch.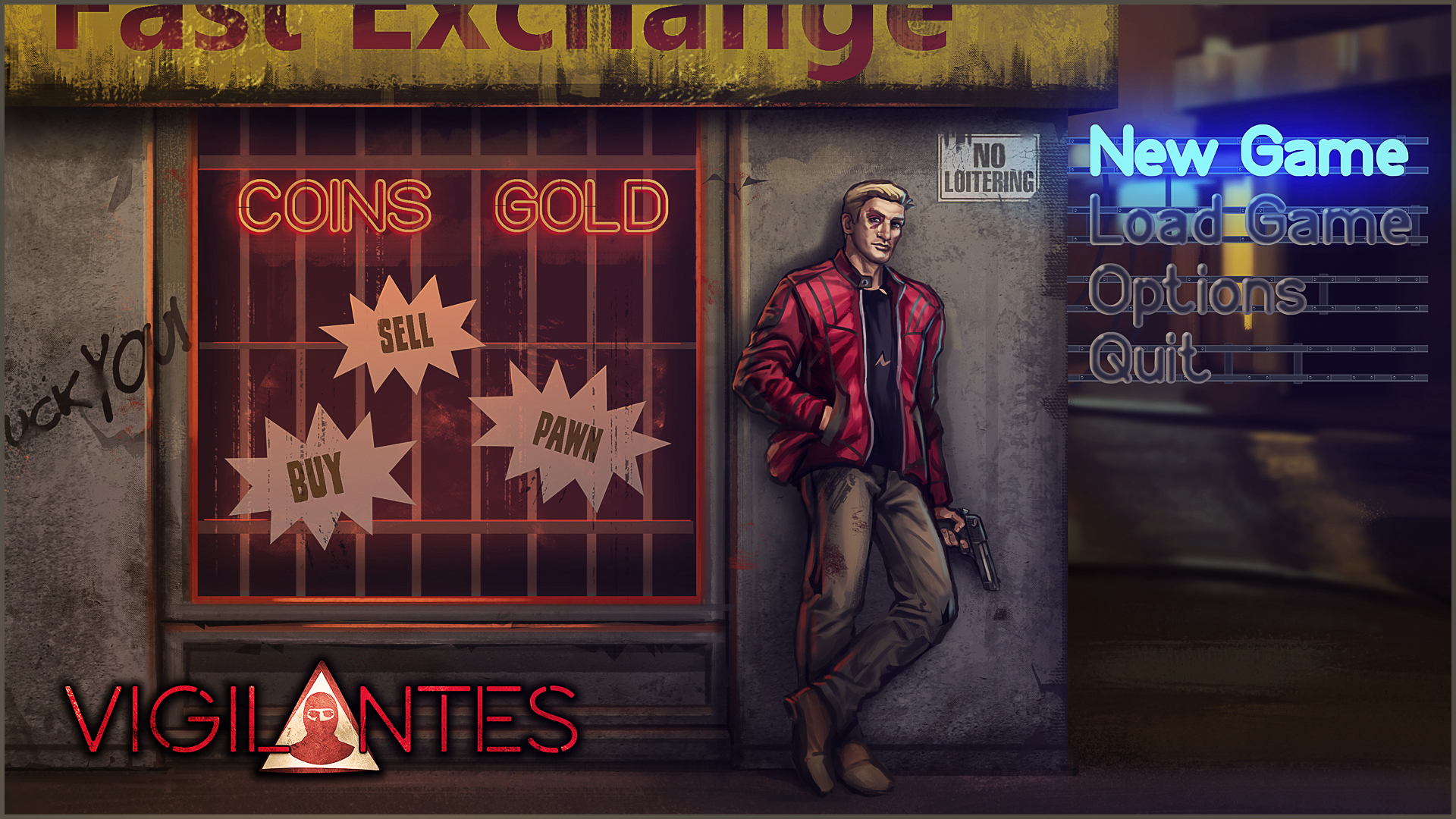 Steam Early Access Date Announced!
Big announcement time: after almost 3 years of painstaking effort, Vigilantes will make its Steam EA debut on 05 October 2017. It's been a long, largely fun, sometimes frustrating, but ultimately rewarding experience, and we are very pleased to have reached a point were we can share Vigilantes with a wider audience. The Steam page has additional information on the EA release, and can be found here.
Updated Trailer!
It's been almost a year since Vigilantes launched on Kickstarter and Greenlight. Much has changed in the interval, including the addition of a wealth of new features, many new maps, weapons and perks, and visual improvements, so we decided it was time to refresh the trailer. We licensed a hard hitting synthwave track from musician Vector Sector for the refresh, and this track has also been added to the game. We hope you enjoy!
Version 20 Progress
Vigilantes version 20 has been uploaded to Humble, and we are currently working on Steamworks integration. We'll post another update in the near future to update you on what has changed in the latest release.
As always, if you have any questions or comments, fire away - always happy to have a chat!