Hello everyone, welcome to our second bi-monthly progress report. Sorry for this being so late, I have been crazy busy the past few weeks on top of getting a sinus infection. I was able to get a bit of mapping done but most of the work was on the source code side this month.
I do not have any real progress to show to the src work, however, but I have started on writing the White Matter Weapons and related code. I am still working on trying to fix the iron sights code, as mentioned in December it is causing a crash due to being able to go into iron sights mode while using grenades. Not sure when this bug was introduced and I am having some trouble tracking it down.
Anyway the mapping was postponed for quite a while because I was unable to get my SDK to start, had to reinstall it and then more recently the map I was working on began crashing the 2009 Hammer and I had to switch back to the 2007 version. Not all was lost though, I managed to get a bit of work done on the Black Mesa chapter maps.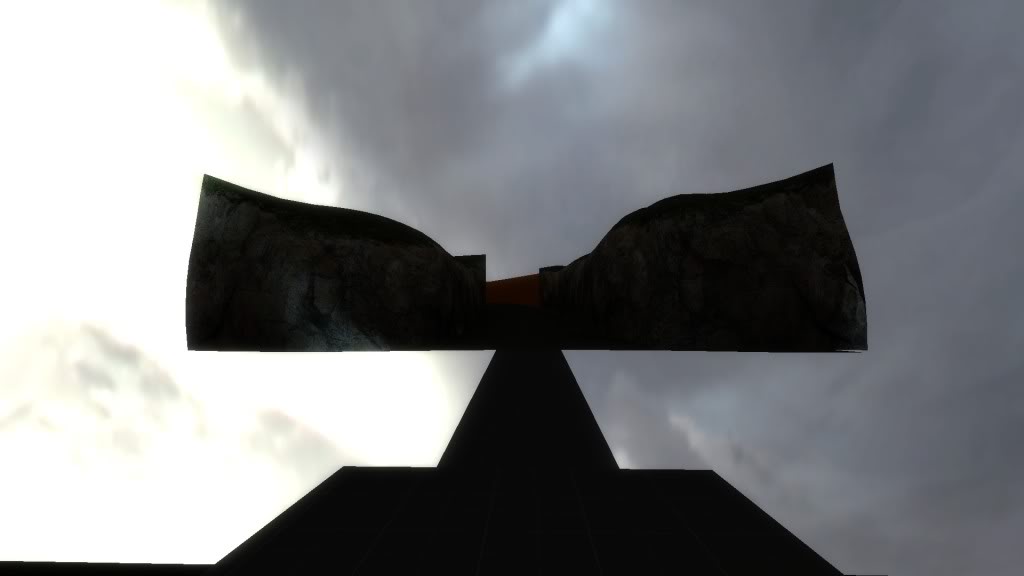 The lighting is a bit awkward for this section of the map but this is the start of that area I mentioned adding into the outer section the of Black Mesa map where you must go through the mountains to get around to the far end of the canyon.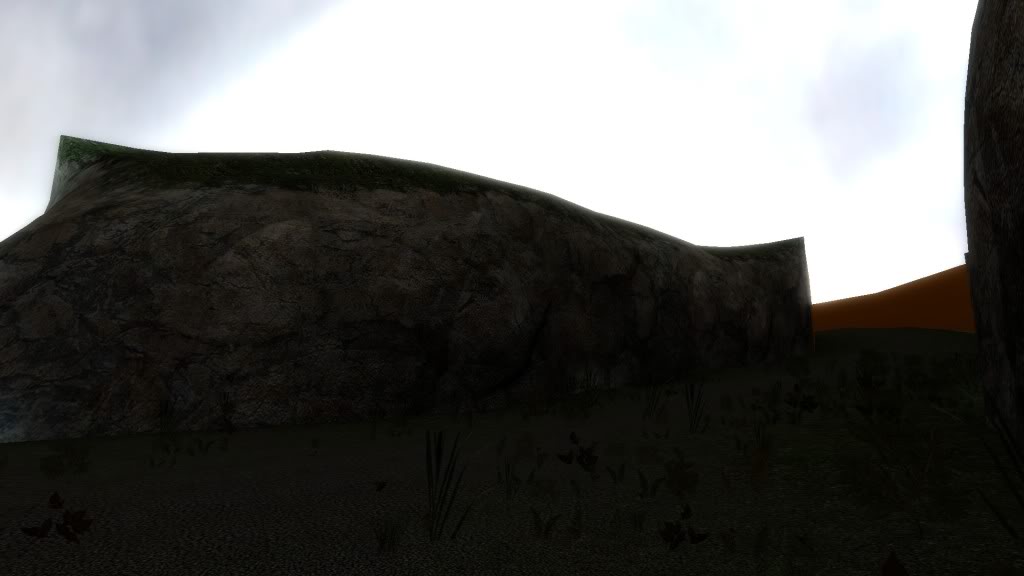 Here is a closer look at the part I have done.
Again I was not able to accomplish too much for this update visually. I am hoping to have a much more successful update next time around with much more progress on this map and also the second underground area that was shown last update.
I also have a new and improved demo video for the armor game play update from the previous update. This one has the demo music and intro on it, so it looks at least a tiny bit more professional then just some random, crappy video (previous video was encoded at 1.5 mbps video, this one is 10mbps on the video bit rate).
Due to the lateness of this update the next two month segment will start in April. I will try to meet a deadline of the last week of the second month for these updates. Based on that schedule we will have the next update at the end of May (fingers crossed).
Thanks for following CI!
~Geowil