In the world of digital distribution on the PC platform, Steam is king. With over 15 million users and growing, Steam provides gamers with a robust selection of games they can pull down off the internet without leaving their chair. Add to this achievement awards, integrated server browsers, friend lists along with other community features and you have a service that has yet to be rivaled in the PC domain. With both independent and AAA developers clamouring to hop on-board the Steam train (yes, I went there), it seems Steam is the end all and be all of digitally distributed games (and possibly other entertainment as well) on the PC. It's hard to think of the PC game world without Steam, but what about beyond it? Here's a couple of options that could prove to be contenders in the near future: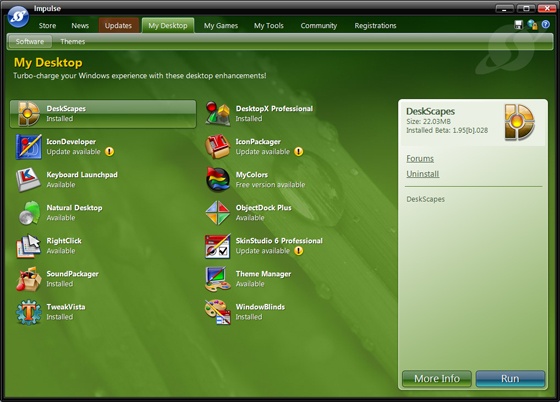 Impulse is Stardock's (Sins of the Solar Empire, Galactic Civilizations II) new digital distribution platform currently in beta. Impulse will not only serve as a digital hub for PC games but also serve desktop enhancements and other Windows utility programs, effectively collating all of Stardock's products into one place. Those who want to test drive the new digital storefront can do so by downloading the latest beta preview of Impulse. Given Stardock's success on the aforementioned titles — both without the use of aggravating DRM technologies — and keen business acumen contrary to the cries of many other developers, it will be interesting to see how they integrate their own Secure Software Delivery technology.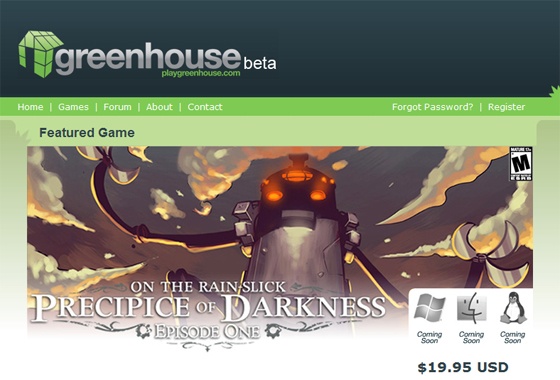 Greenhouse is another digital distribution platform in beta that's the brainchild of Vancouver-based Hothead Games and the guys behind the popular webcomic Penny Arcade. While partnering together in the development of their game, On the Rain-Slick Precipice of Darkness, they realized the need for their own platform to distribution their game on, says Mike Krahulik (Gabe) of Penny Arcade,
We developed Greenhouse along with Hothead originally because we needed a way to deliver our game to you guys. What we needed was a platform agnostic digital [distribution] portal. Once it was done we realised that it could actually be super useful to other independent developers. At first Greenhouse will be the place to get our game but eventually we'd like to use it as a way of promoting great independent games that might otherwise slide under the radar.
Precipice will be the first game featured on the service and all other subsequent games are to be hand-picked Mike Krahulik and Jerry Holkins of Penny Arcade. This service could prove to give small, independent developers a commercial foothold while at the same time promoting the the diversity and creative flair that independent projects exhibit.
Overall, it's great to have a service like Steam spearheading the movement to digital distribution for PC games. It's my hope though, that some healthy competition is introduced to keep the guys at Valve honest because as great as Steam is - if no one else comes along - it's only a matter of time until they want a bigger piece of the pie (*ahem*).