Another update for Beyond Horizon is here!!! Last time I showed off the outside of the ship the player will use to get from location to location within the game. Now its time to show off the inside of the ship. The image is a bit hard in the screenshot below (it game it will be a little brighter but the point of it was meant to fill old and dark)

What do you think of the ship inside?
I've also started working on the next area within the game, a desert style planet, this will introduce the player to some key components within the game. Below you can see some planet type objects.
What do you think about the new level design/style along with the side of the ship? Also just for fun here is a before and after shot of the outside of the ship design from the last update.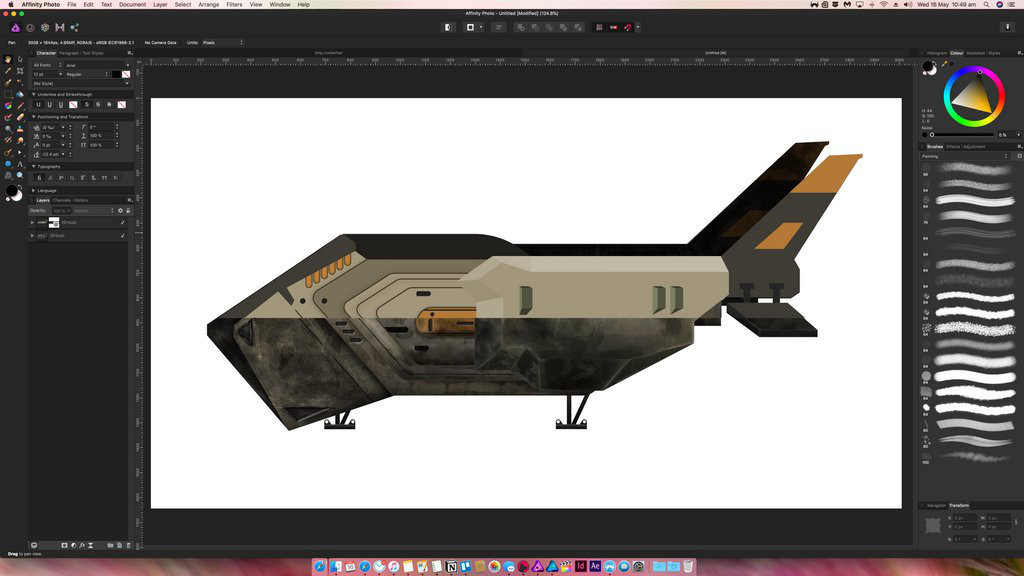 Thats it for update 2 for Beyond Horizon, Keep an eye out for the next update and dont forgot to share what you think of the game so far in the commits below.
Don't forget to join the Discord group to give feedback and share your own work as well: Discord.gg
You can also help support the development over on patreon from $1 or more: Patreon.com If you support the project with $15 or more you could design an NPC, monster, boss or a WHOLE world within the game!!!! :O
Thank you for taking the time in reading this dev log!!! I hope you all have a great day.
Game links:
Website: Bit.ly
Patreon: Patreon.com
Twitter: Twitter.com
Facebook: Facebook.com
Discord: Discord.gg
Unity forum: Bit.ly
Affinity forum: Bit.ly