Have you tried Greedy Guns?
Subscribe to get the news! And follow us!
Just type in your email and press ENTER to know more!
Holocorp space shuttle landing
Do you know that Greedy Guns is growing everyday? The beta version is getting improved, with some surprises on it! Till now, the first screen had a forest scenario on the back, but our artist, due to the game script and to make it look much better, drawn this different one. Just look how it changed!
Before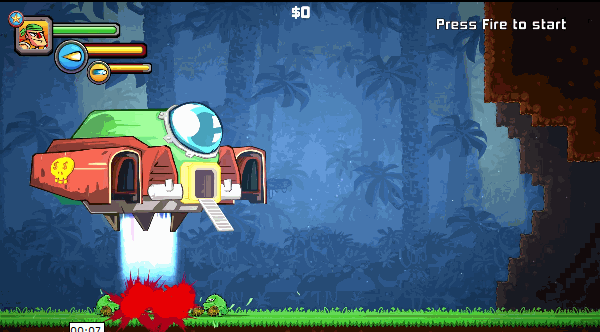 After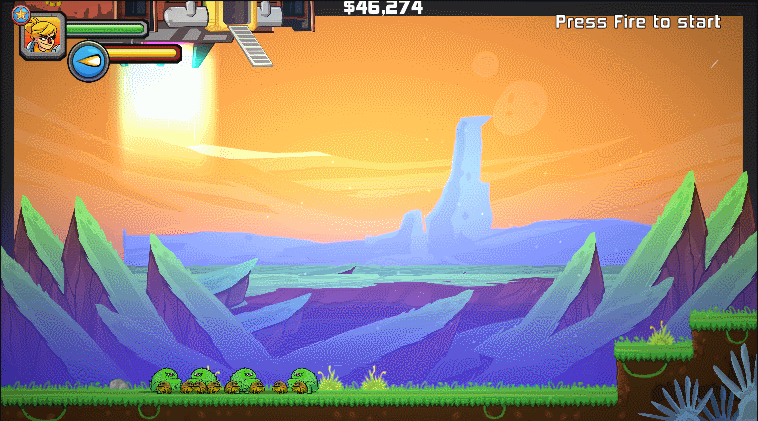 Laser Gun!
Two posts ago we shared some new weapons, including the laser gun. Now it doesn't make any ricochets, but it is much more powerful! Just see how it extinguishes all these flying enemies!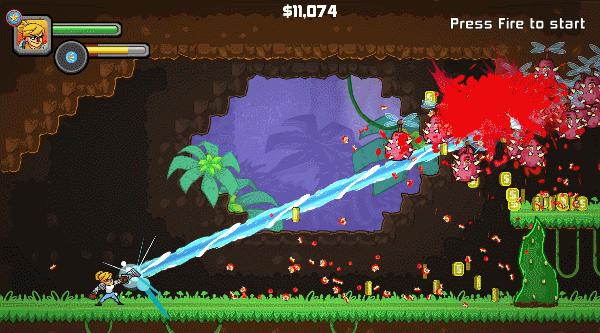 OST cover art
Our artist just draw this amazing Greedy Guns OST cover! We've let the crowd decide what would be the best color. And you? What do you think?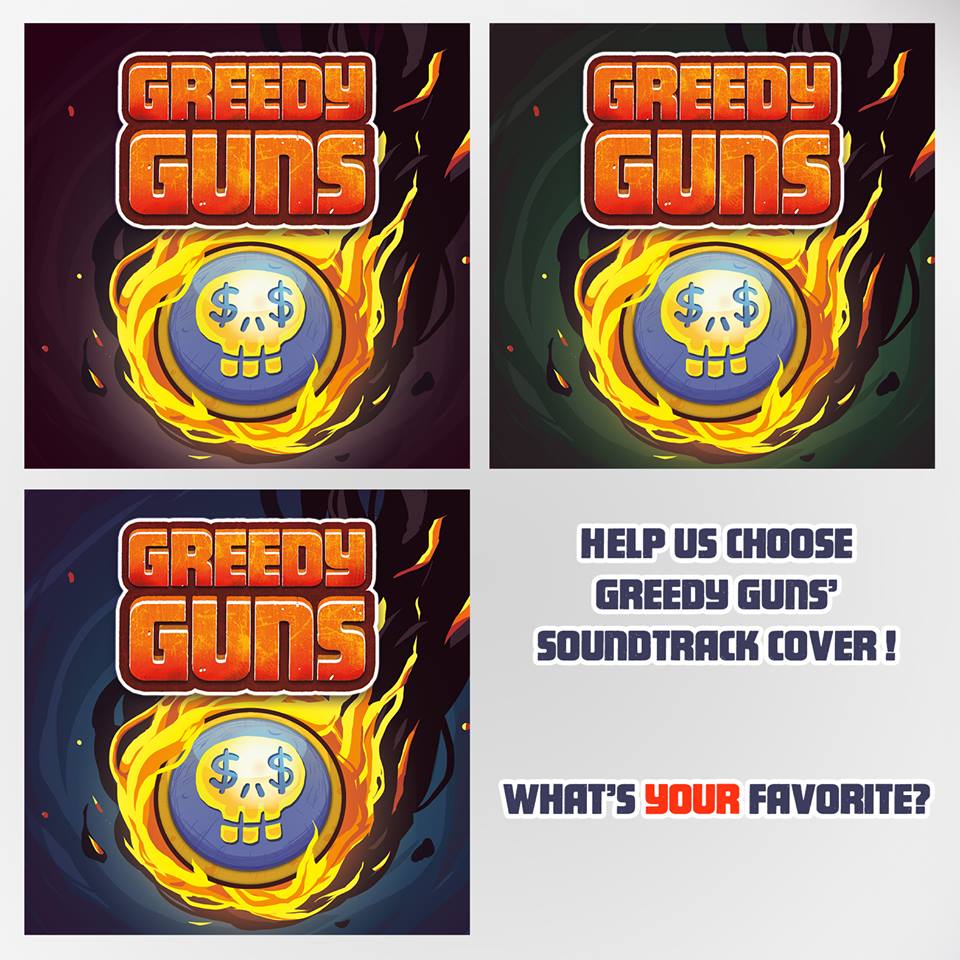 There's much more to come! Stay tuned! And play Greedy Guns!