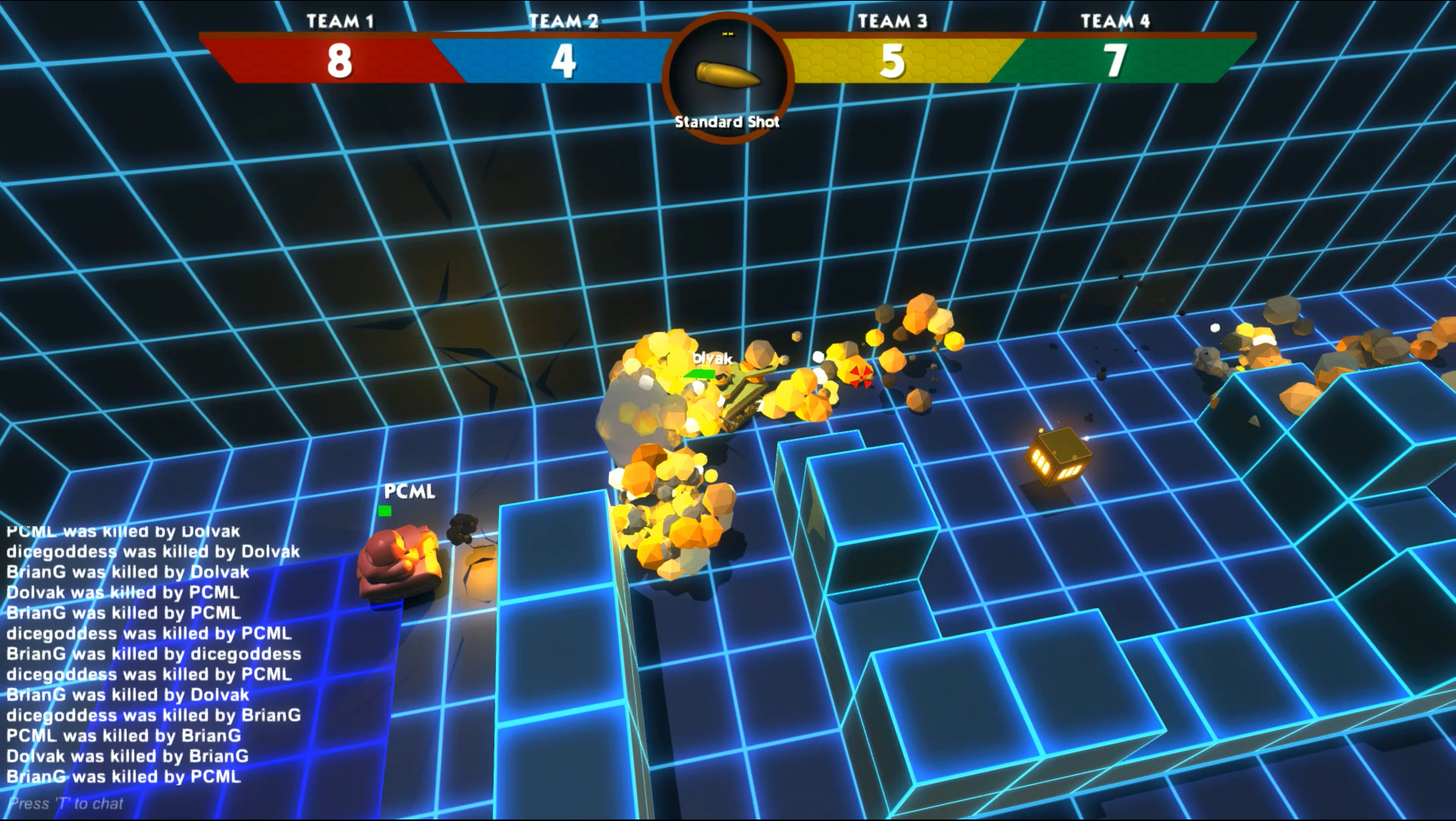 It's been a little over a week since we launched the first playable build of Better Off Tread, and things have been steadily rolling on in the meanwhile. Our programming team's processing bug reports and working on expanding gameplay, new content's in the pipeline, and -- most importantly -- players are having a proverbial blast tearing through BOT's weird, wild arenas with Future Boy, Lil' Brutus, and company.
Our biggest goal now is to keep the Better Off Tread community active and growing, which is why we're happy to announce that BOT is taking the first steps towards a Steam release. Check out our brand new promotional trailer below, then head on over to Steam Greenlight and make your voice heard!
Haven't given BOT a whirl yet? Easy: just grab the free PC or Mac client and get blasting!