Hi everyone,
Beta 5 is just around the corner and I would like to talk about some of its main features, a lot of small changes have been made to the mod since Beta 4 and they are numerous and will be detailed further upon release but these are the biggest changes you will notice.
1. Map resources and infrastructure.
Anyone who played Beta 4 surely noticed that there are many places on the map where you cant move troops to due to low infrastructure, this is no longer the case except for a limited number of places where an army would usually not go and in reality do not have any kind of real infrastructure.
Resources have also been distributed throughout the world and if you have the money to buy a certain type of resource you should have no problem in getting it. The balance of energy and oil has been kept so that countries like Russia still supply Europe with energy (mostly natural gas) and the gulf countries supply the world with most of its oil.
(click on image for a larger version)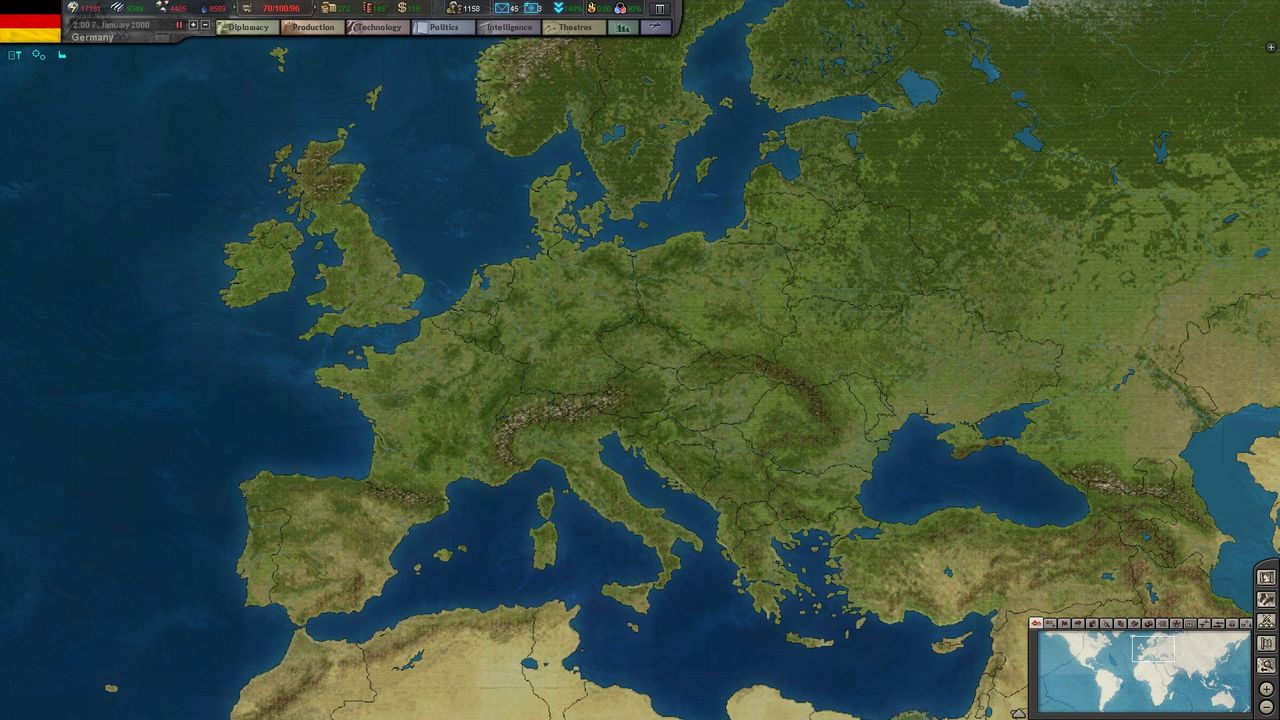 2. Tech trees changes and fixes.
The tech tree has gone thru a massive change since Beta 4. Infantry and Armour doctrines are now split so that you can train and improve each separately unlike the vanilla game where they were tied together.
(click on image for a larger version)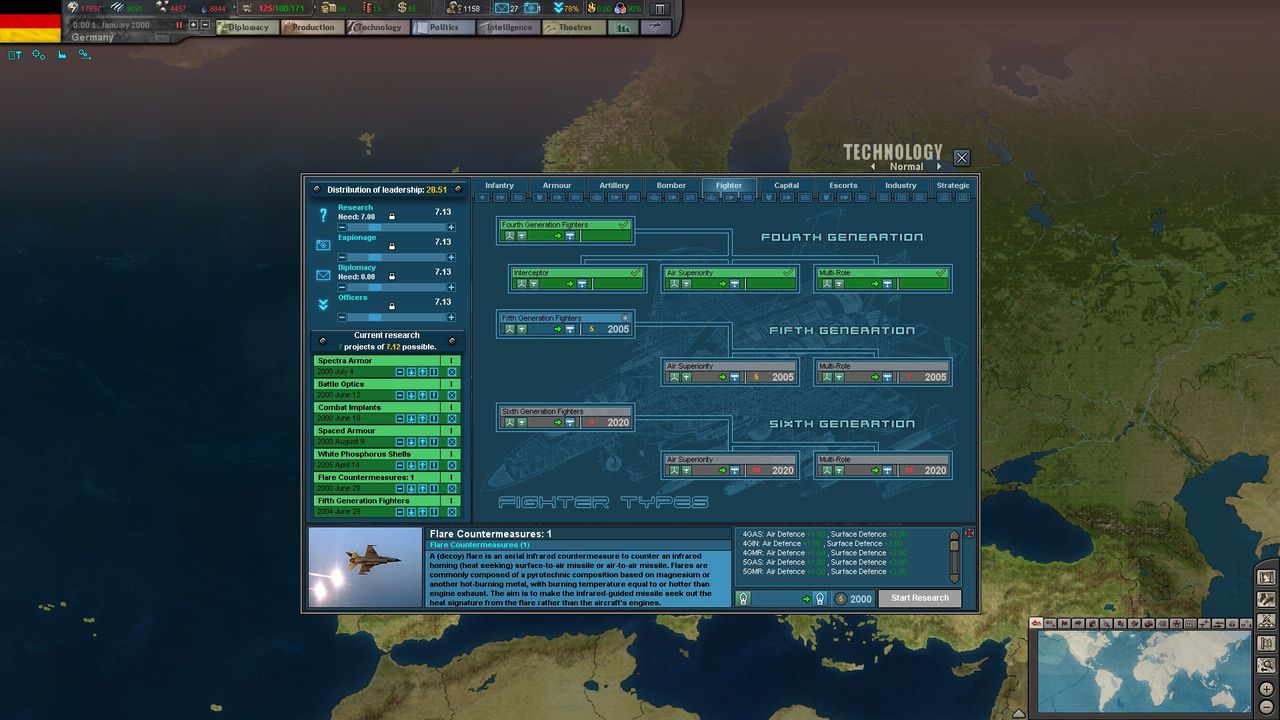 Each section of the tech tree now has 3 sub sections that allow you to access specific types of upgrades. If I want to improve my armour engines I will click on the engine icon in the armour section. Same thing for engine upgrades for my fighters and bombers as well as ships. Doctrines have their own icon and each category has its own doctrines that are specific to the units of that category.
(click on image for a larger version)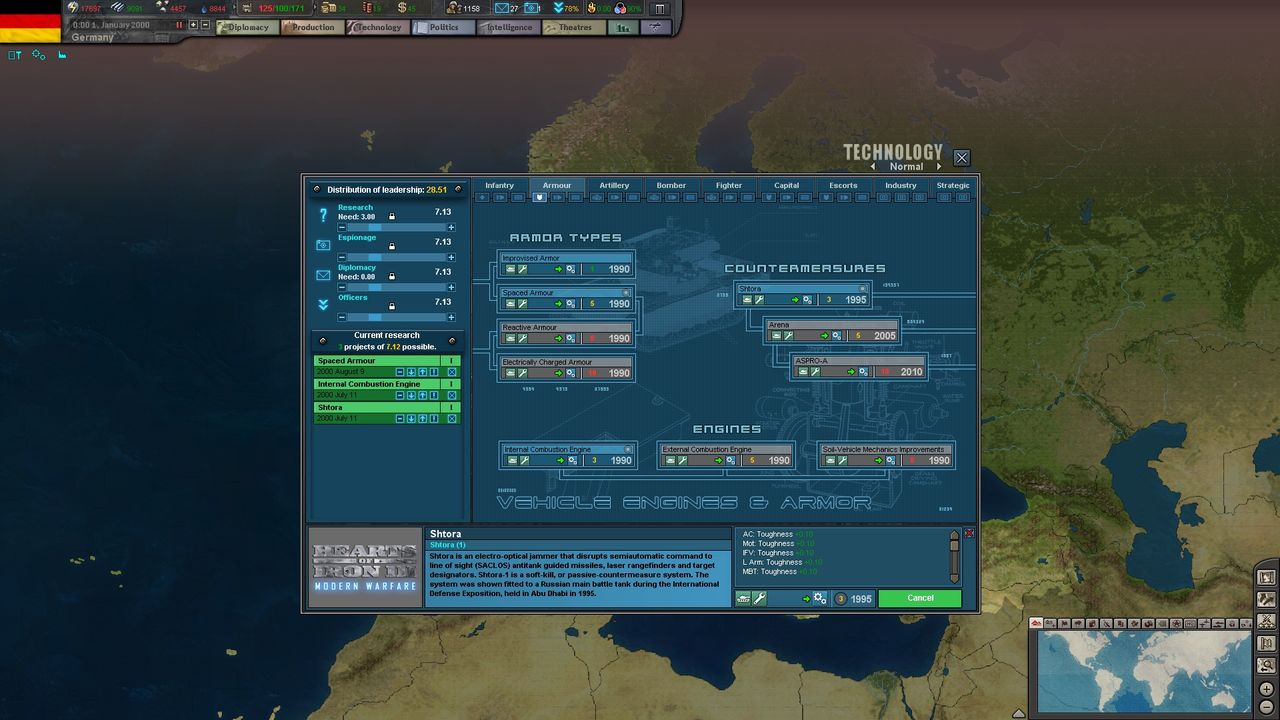 (click on image for a larger version)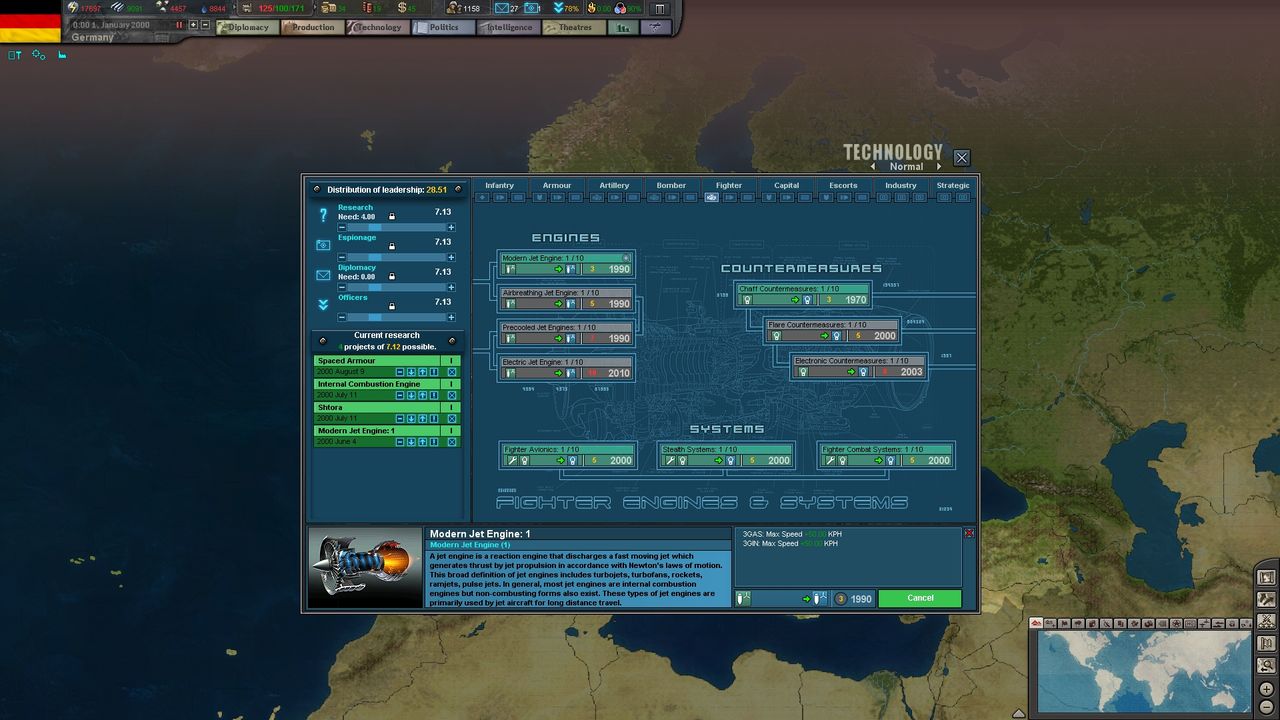 Artillery techs and doctrines now have their own section in the tech tree as well so that you can make the most of your artillery units and make sure they are the most effective one's you can get. Fighters have been split into 'generation' categories and as a default all countries can build Third Generation fighters which are cold war models and aren't much of a threat.
More advanced countries will have immediate access to fourth generation fighters but all countries will have to research to get access to fifth and sixth generation fighters (which are unmanned). Needless to say all of this research will take a long time and plenty of leadership and research points.
Please note: this is not the final version of the tech tree and many more changes are planned. You will also notice that you will not have access to further industry and strategic techs... those will be unlocked in future versions of the mod.
3. Production interface changes.
The production screens have been altered to match the theme of the mod and are now transparent as well to allow you to keep an eye on the map even while building new units. The mod is moving to a battalion type system of units so that in each battalion you can have up to 8 brigades.
(click on image for a larger version)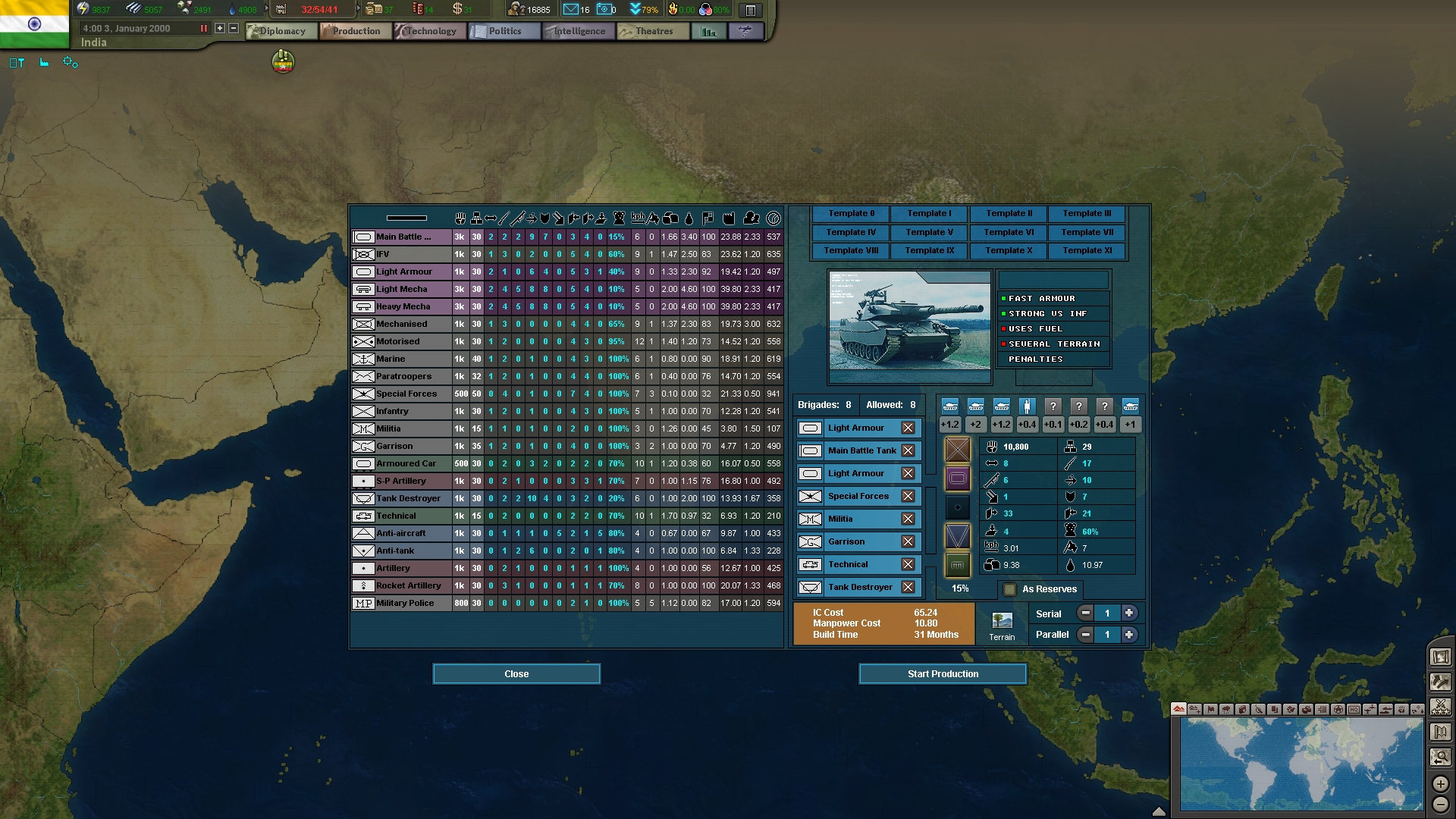 (click on image for a larger version)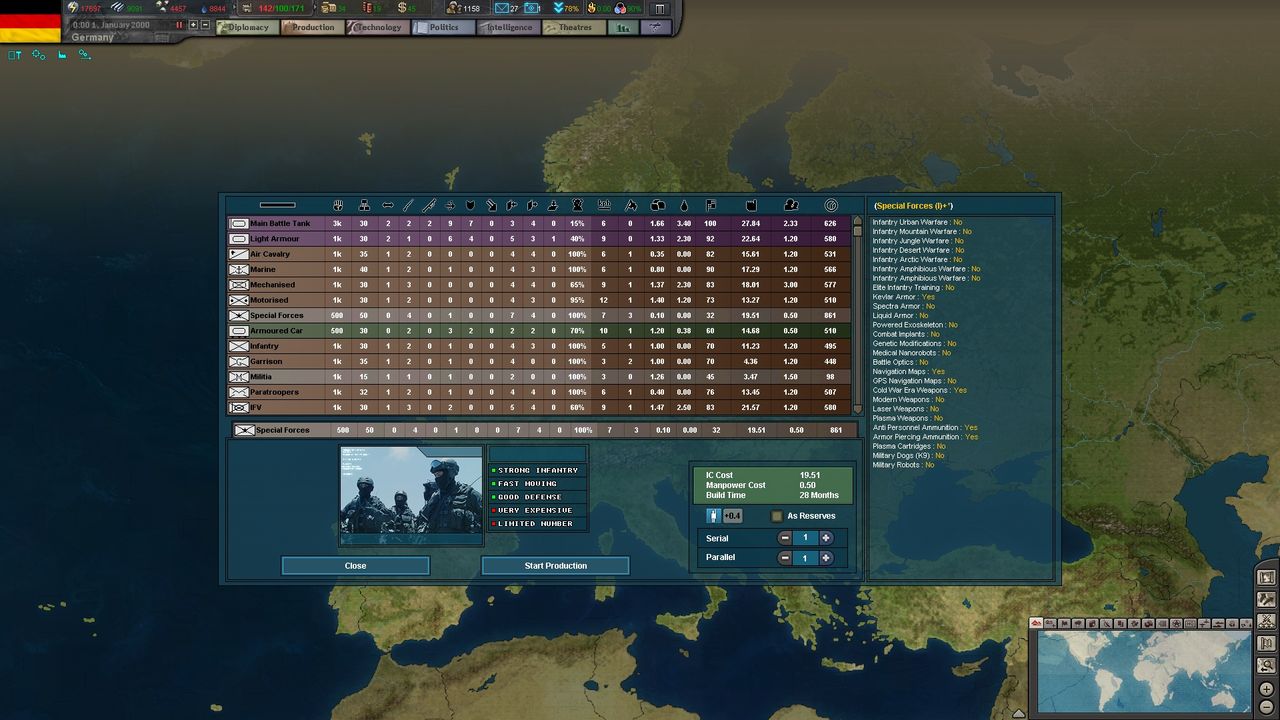 (click on image for a larger version)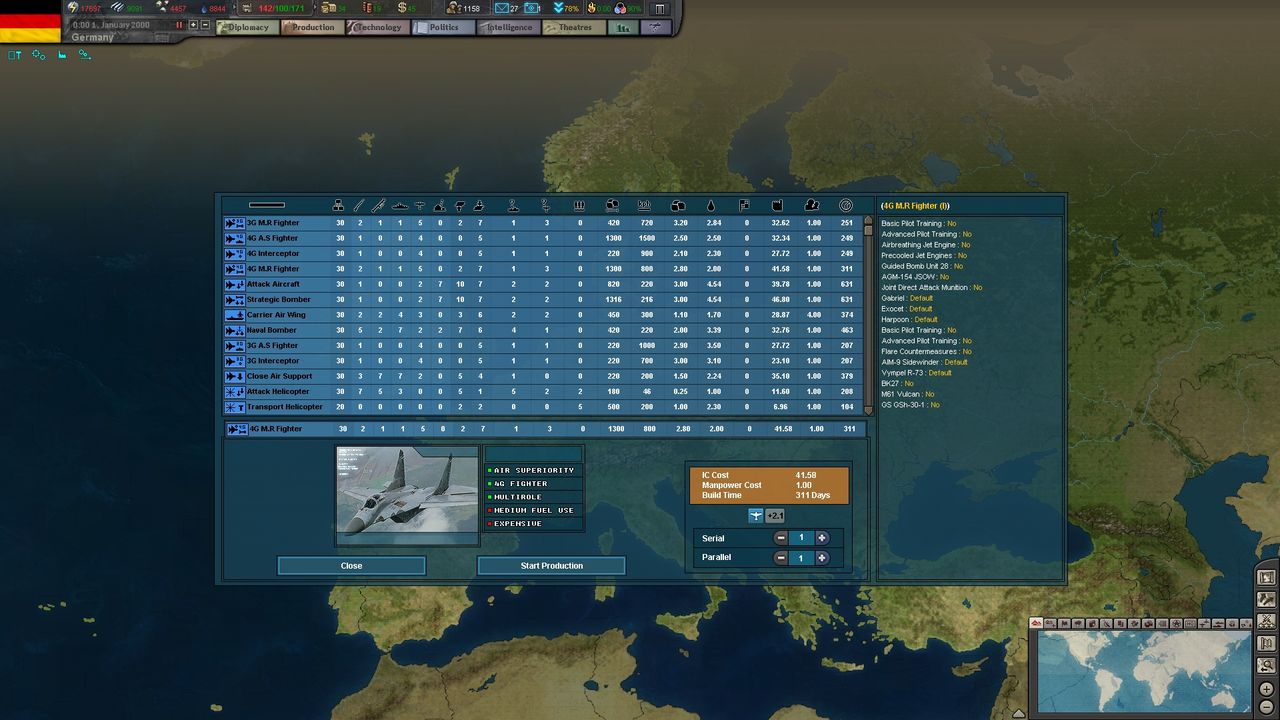 (click on image for a larger version)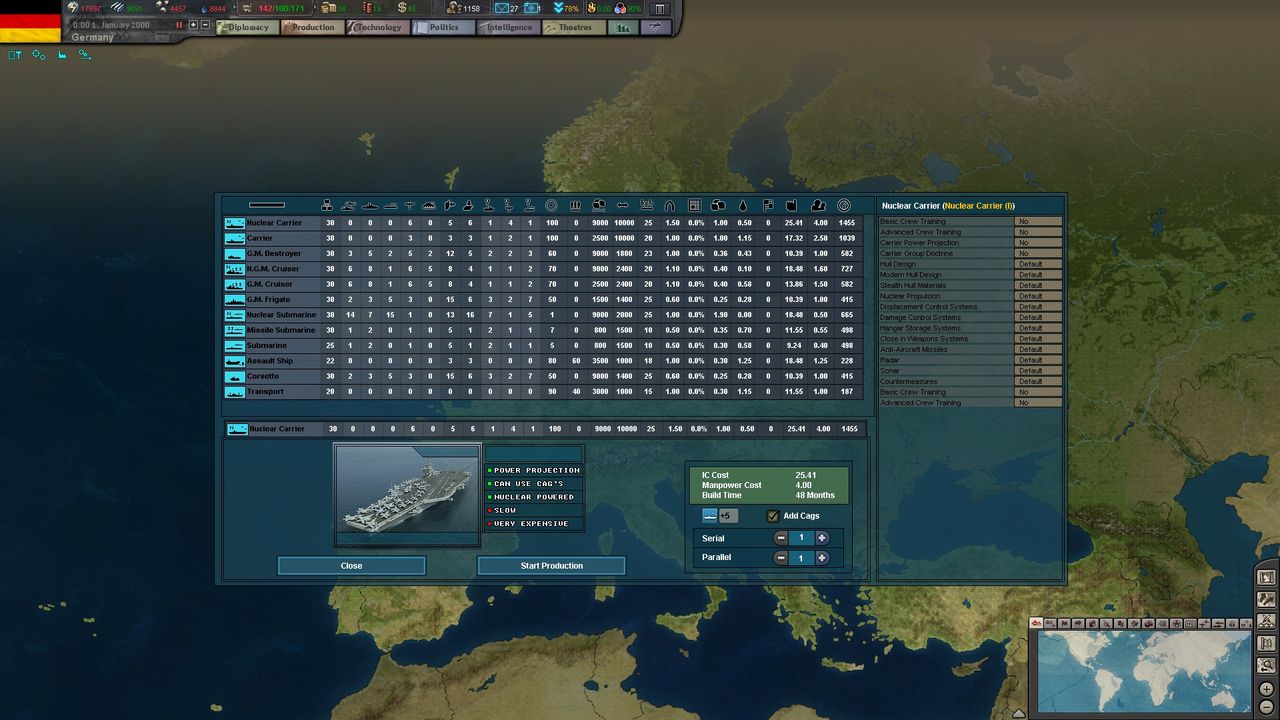 4. Neutrality.
The way neutrality works has been changed a bit. Now, the main way of controlling your neutrality is by adjusting your military budget policy. If you military budget is really high than its obvious you are preparing for war but if you want to lay under the radar you can lower you military budget and actually raise you neutrality... foreign ministers are also a factor here and will affect your neutrality as well.
(click on image for a larger version)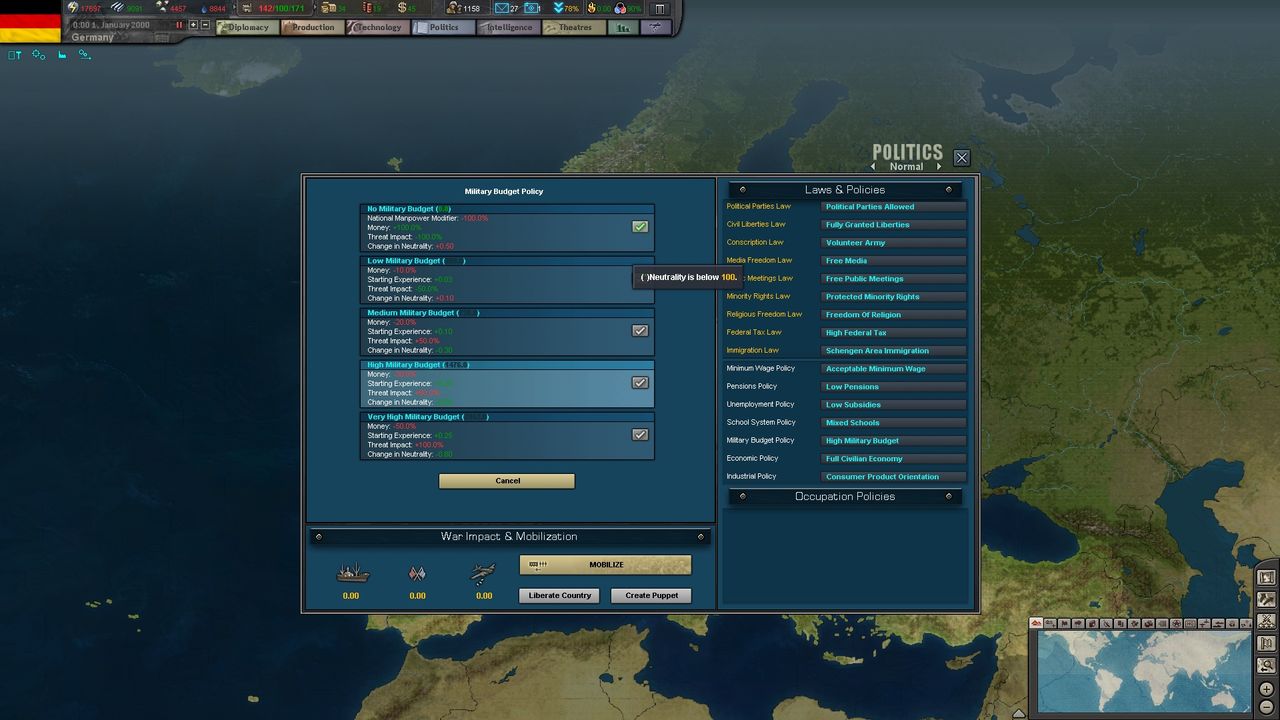 (click on image for a larger version)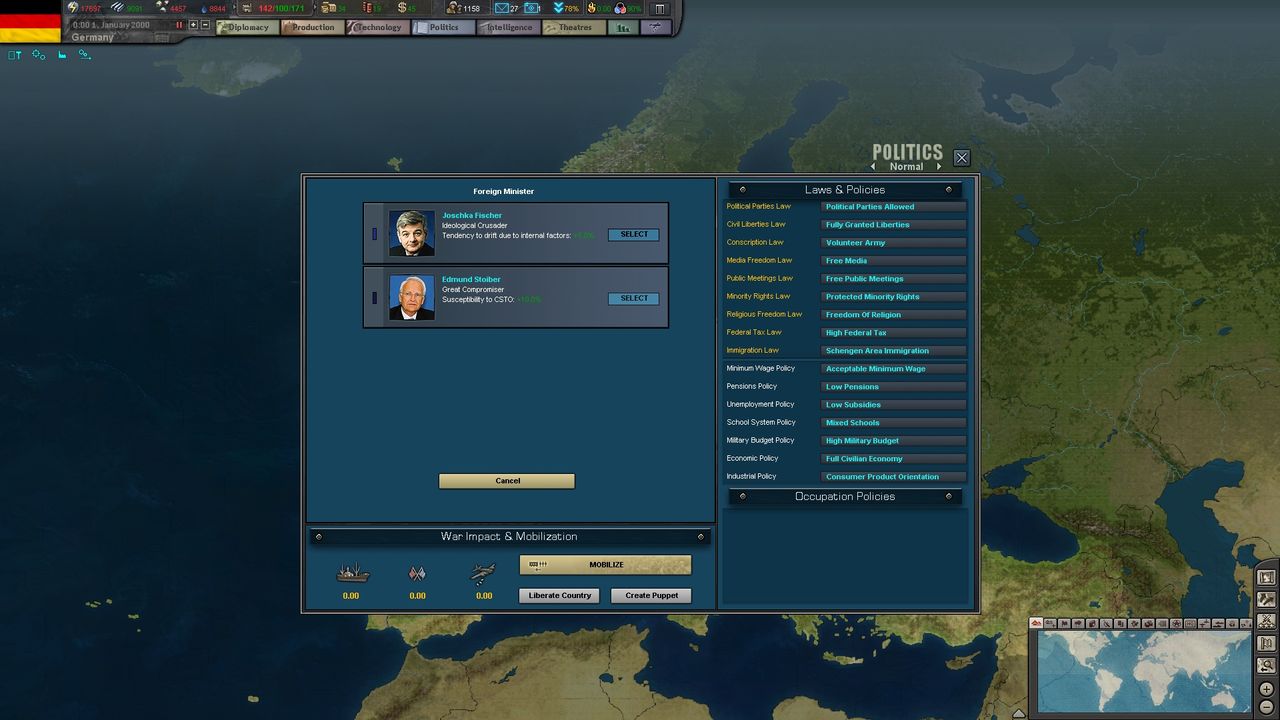 5. Order of battle.
Beta 5 will (finally) introduce into the mod orders of battle for the following countries:
United States
Russia
United Kingdom
Germany
Australia
Canada
China
Future versions will add more orders of battle for other countries as well. Please note: if you are from a small country and know how to create OOB's I will gladly appreciate the help and put your work in the mod for everyone to enjoy.
(click on image for a larger version)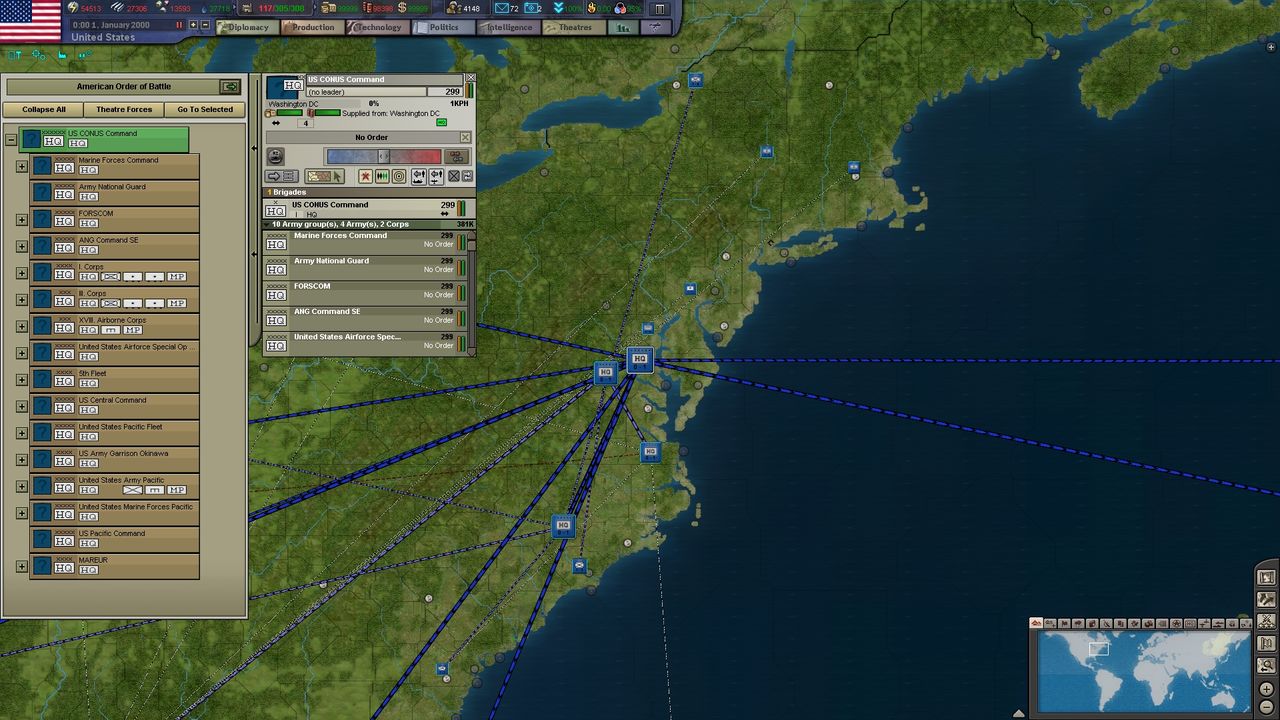 6. Release date + final notes.
Please note that Beta 5 will not include images for all units and techs, creating these is very time consuming and I will try to squeeze as many of them as I can but don't expect to have unit cards for every unit or image for each tech.
Also, Beta 5 will not include leaders for your armies. These will also be added in the future
If everything goes according to plans you should be able to download Beta 5 on:
December 15 2014