Last Friday we attended the Three Headed Monkey Awards - Social Point 2015, a video game contest organized by UPC Videogames and Social Point with the goal of giving visibility to student projects and new independent studios like us.
Thanks to your support we were lucky to have MechaNika between the 16 finalists for 4 different awards in the 3HMAs: Public Mention, UPC Prize, Best Mobile Video Game and Best Video Game. Eventually, we have been even luckier and MechaNika has won the award for the Best Mobile Video Game, what, as you may imagine, makes us feel even more proud of our work and encourage us to create new stories.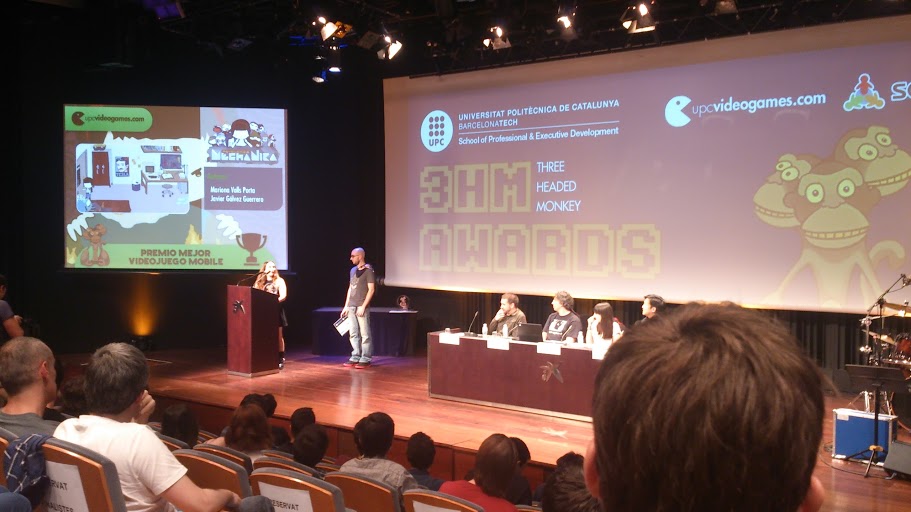 We'd also like to remind you that now you can play MechaNika in your Android and iOS devices, mobile phones and tablets, big and small. Take a look at it in Google Play or on the App Store and join Nika in her Psychotic quest. Trust us! You won't regret it!