Release Announcement
Bermuda - Lost Survival will be released for Early Access by late September

We're very exited to get you involved in our development process and can't wait to see how the community reacts to what we built so far!
Watch out for more insights on our developer's blog!
First gameplay footage is about to come soon :)
Developer's blog
#3 Resources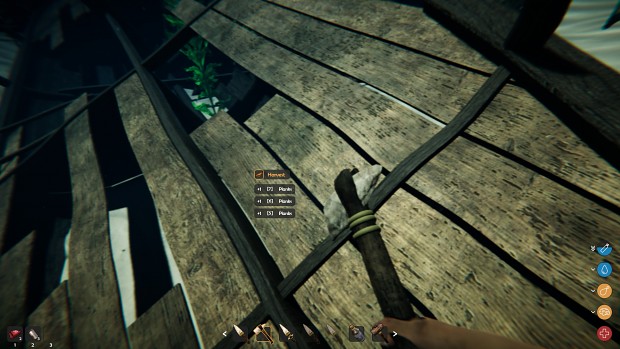 Resources can be harvested and collected underwater. Different sectors contain different resources and no sector ever contains all resources. Also, some sources, like wrecks don't respawn. This requires you to keep exploring and build several outposts in different parts of the ocean.
As you progress in the game, harvesting materials gets more effective, you'll learn to make use of advanced materials like iron and some parts of the harvest-refine-craft chain can be automated with various machinery.
#4 Crafting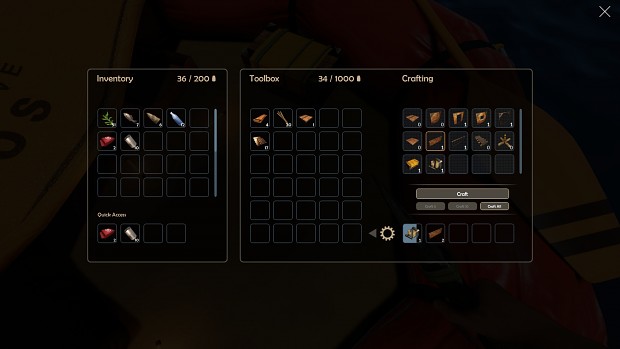 In Bermuda – Lost Survival crafting can only be done at stations. Basically, there are 2 different kinds of stations in this game.
The first ones, like toolboxes, workbenches or anvils offer you blueprints that you can add to the crafting queue once you have sufficient resources stored in the stations inventory. Those stations are mostly used to craft building materials and structures.
Other stations, such as the fire bucket, distilleries or cooking pots use hidden recipes to craft consumables like food, first aid kits, torches etc. To craft consumables, you must add different combinations of resources to the stations inventory, add any kind of fuel and run it. It automatically produces the item that suits your input. You must explore and figure out the different recipes on your own.
We highly encourage you to comment and give feedback! If you have questions, we'll try to answer them directly or address them in upcoming posts.

Open World
Bermuda – Lost Survival plays in an open world sea scenario containing sectors with different reefs and individual resources. Since a sector never contains all resources, you must plan strategic outposts and optimize your crafting chains and travel routes.
Dynamic Ecosystem
Each reef in the game has an individual ecosystem that is affected by your actions. Observe the wildlife's reaction and keep the natural balance as your life depends on the reefs natural supplies!
Progressive Gameplay
As you progress further, the game focus will shift: Crafting and building plays a very important role in the beginning. Your next step will be to explore deeper waters and find out about Bermuda's myth. But your activities in the depths will not stay unnoticed!
Exploration
Upgrade your equipment and prepare for the depths! Visit impressive wrecks and ancient structures. Search them for unique artifacts and hints that might lead you to the myth of the Bermuda Triangle.
Late Game
After drawing too much attention, a hostile faction guarding Bermuda's secret will find you.
Take action and fight for your survival!