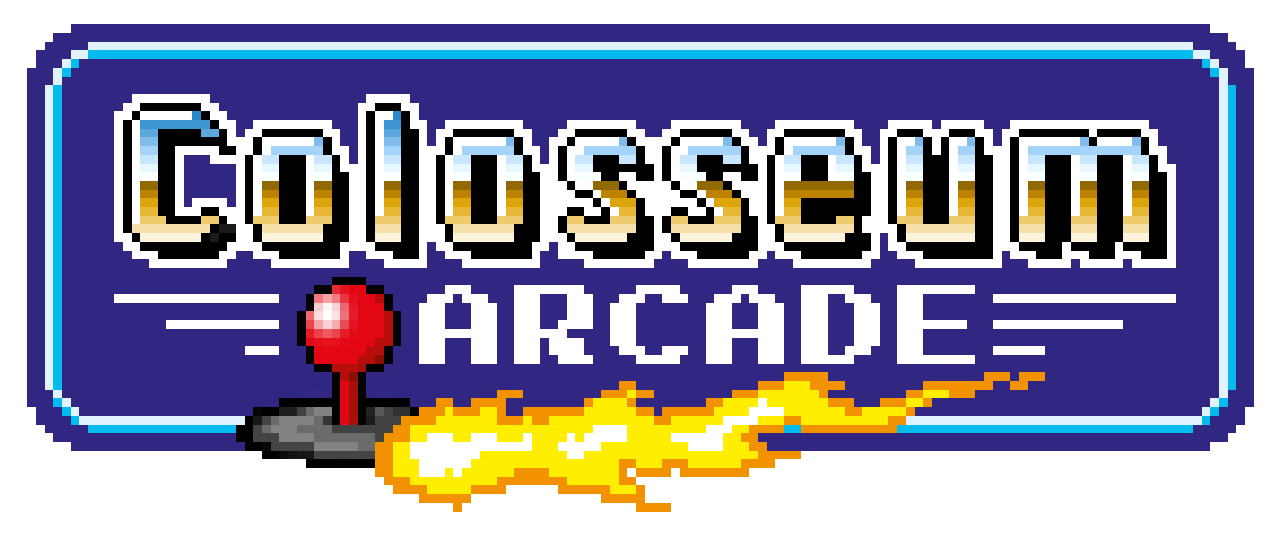 Welcome back, loyal readers, to the second issue of Beneath The Pixels!
Today we will be taking a look at the cast of characters you will encounter during your sojourn at Colosseum Arcade.

A variety of people have taken it upon themselves to represent the very best of their generation. We all have our quirks and tastes, but these guys might (or might not) be your role models.
---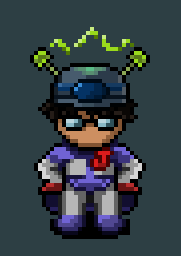 Jonathan - Galactic Warrior

Vocal and commanding in nature, Jonathan thinks of himself most capable of being a leader. This is further amplified by his fascination with everything space and alien related. His dreams revolve around commandeering a platoon of spaceships, journeying far and wide through the vast universe, fighting off evil alien menaces and conquering planets. Having immersed himself in movies and games featuring those themes, Jonathan's thirst was quenched only momentarily. Now that Colosseum has opened, his endeavours begin anew.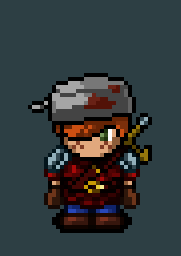 Herbert - Disgruntled Dragonslayer

His infatuation with the realm of fantasy paired with his short temper has spawned many a legendary tale among his pen-and-paper comrades. Creeping out of his mother's basement only during the most critical of situations, Herbert makes sure to leave the house prepared. Armed with his (plastic-) sword and wearing his disgruntled face, he steps out to venture into the Colosseum, ready for new adventures.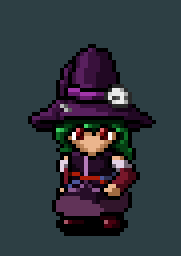 Roxanne - Miracle Witch

Having lost herself in the fictional stories of witchcraft and anime, Roxanne frequently spaces out - only to snap back into reality with spouting non-sensical incantations. She's an avid cosplayer enthusiast, dressing up as her favorite characters and believing, that assuming their roles will grant her magical powers. She views Colosseum as the perfect place to train her abilities and put them to the test in the various games it has to offer.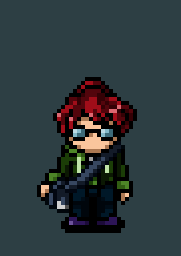 Amy - Ambitious Engineer

Not much of an outdoor person, Amy relies on the comfort of the computer and Internet to get entertainment. Harboring a deep love for the inner workings and architecture of software, she often feels compelled to roll up her own code in an attempt to substitute her programs and even operating system with it. The grand opening of Colosseum enflamed her curiosity, pushing her out of "home, sweet home" to learn about the machines inside the arcade.
---
This concludes issue two of Beneath The Pixels. Which one of these nerds resembles you the most? Keep your eyes peeled for the next article, in which we will divulge more of Colosseum's surprises and find out what lies... Beneath The Pixels.