In this fun endless run, you have to help a wolf keep him alive in the valley. For this quest, you will have to dodge all kind of obstacles, traps and hostiles animals that will try to stop you, and if that is not enough, you will have to watch out your hungry bar, if you do not eat enough you will get starve and your adventure will finish.
But do not worry, if you are skilled enough, you can collect coins, mysterious box and even precious gems. Besides, if you eat animals and fill your pack of wolves bar, you will call your pack and help you to survive and go farther than any other wolf.
Increase your wolf's skills, get amazing skins, unlock as many achievements as you can and compare your score with worldwide players.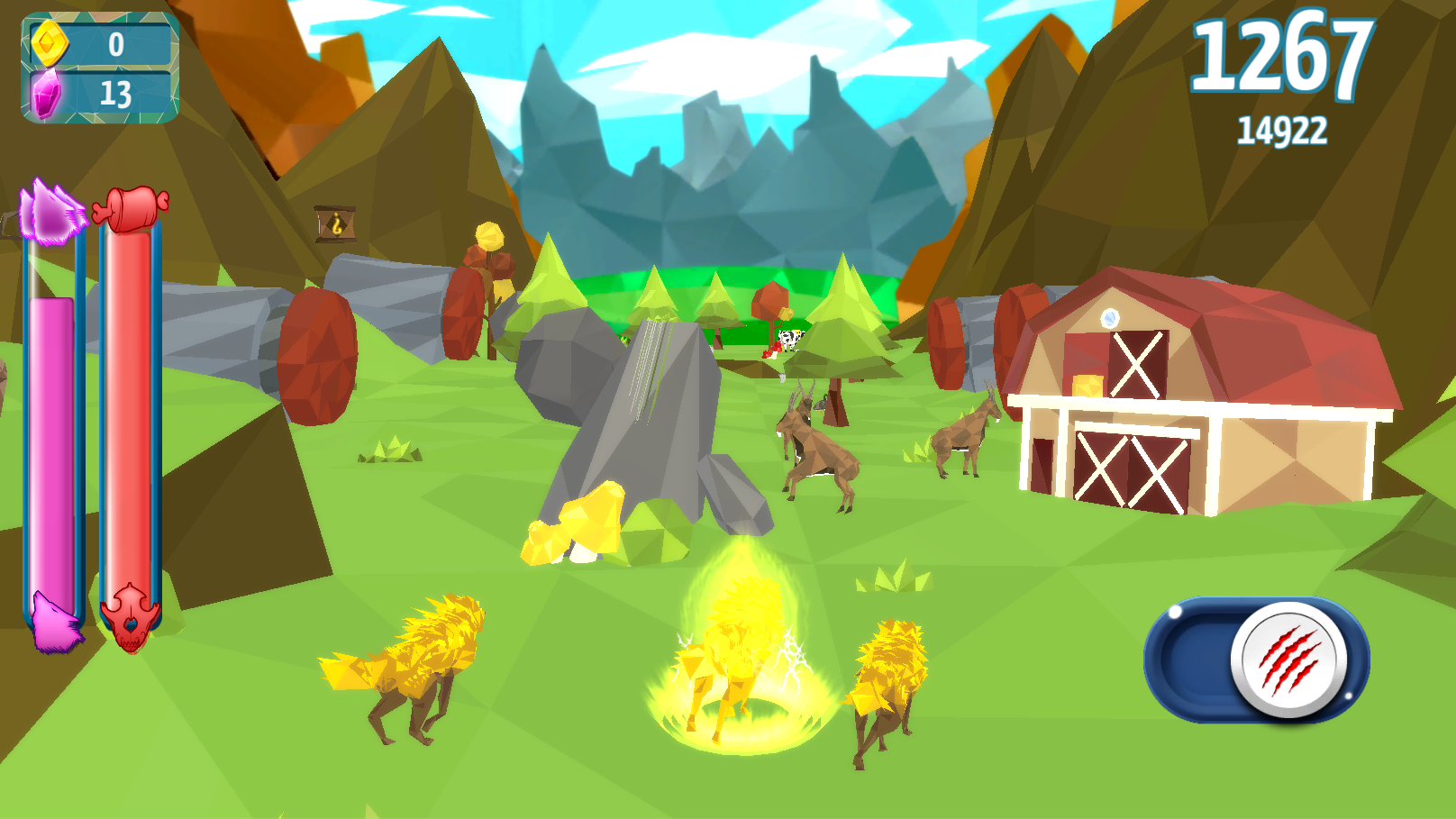 FEATURES
★ Forget the rails! Enjoy the freedom of movement offered by Wild Hunger, here you have complete control of the wolf.
★ Face a different challenge in each game! Thanks to the procedural design, the land generation is random, there are not two equal games!
★ Improve the wolf's abilities to survive longer and have access to alternative routes that will allow you to dodge dangers and / or collect more rewards!
★ Avoid all kinds of dangers, both immobile like trees and cabins, like mobile as rock-docks, bears, hedgehogs, etc.
★ Eat all the animals you can, as well as points, that's fill your herd bar and when it is full, your pack will appear and help you eat more and collect more rewards!
★ The further you go into valley, the faster you will run, and the harder it will be to survive! Plan your next move well so that it is not the last one.
★ Unlock new skins to be the coolest wolf in the valley, there are 14 different! and and in little more.
★ Try luck at roulette, you can play the longed for tokens to unlock special wolf's skins! but do not abuse or you will lose money.
★ Unlock achievements as you play!
★ Compare your score with wolves from around the world!