You can follow me on Twitter : @baptistelar
Subscribe to the newsletter and know when the game is out : beasttowers.com
Hi,
First i would like to apologize for my poor english level :)
This article is the first of a series in which i will present the game Beast Towers.
When i first started to make this tower defense game i had one idea in mind, please the tower defense fans, since i'm a TD fan i wanted to please me...
I really wanted 3 features in my game :
Full 3D
Animated characters for enemies and towers
The ability to build on the path
My inspiration was the Warcraft III TD mod, my favorites map of this mod was the one with those features in it.
Why animated character for towers?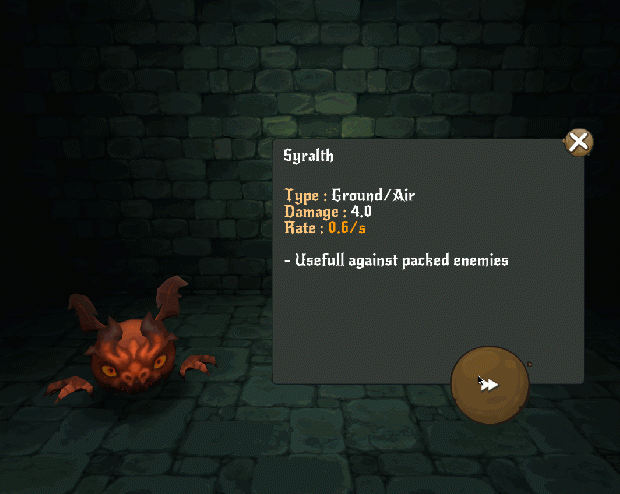 I know a lot of people like to have buildings for towers, but it has benefits :
People can attach themselves easly with characters ( each tower has a name )
When you have a lot of towers attacking enemies there is a lot of things happening on the screen, it's full of life.
Why the ability to build on the path?
Well it adds more deepness in the gameplay, you have to find the best mazes and there is a lot of possibilities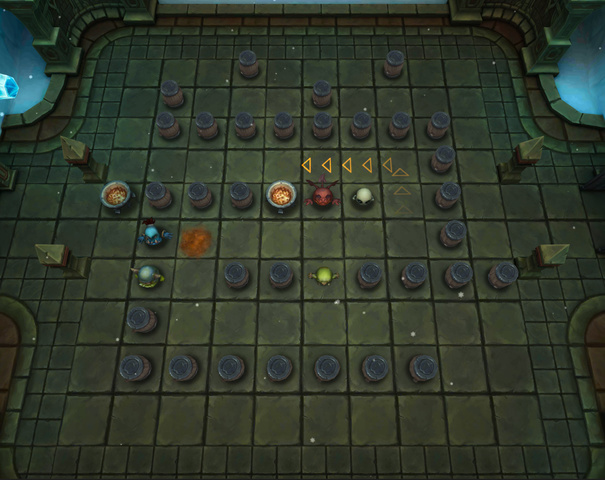 To build the maze very fastly i added a shortcut on the ui, you press a button and you are in fast building mod, you juste have to touch the screen to build a barel :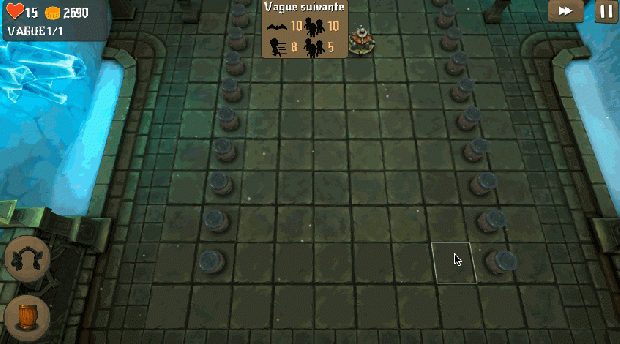 In the next articles i will write about the towers and the enemies in Beast Towers.