Dec. 19, 2009:
Today we have another update detailing our progress on Battlegrounds 2. Thanks in large part to our new team members, we have a lot of new material coming into the game.
We are currently revamping our weapons system. We are moving from a fixed class system, where each class is assigned a weapon automatically, to a system where the player will choose a class and then get to choose a weapon from an historical weapons pool. For example, currently the militia class is assigned a Revolutionaire musket and an axe. In this next version, players choosing the militia class will get a choice of guns-- to pick between an American militia musket patterned after the British Brown Bess, or to pick a hunting gun capable of firing lead buckshot. This is just one example of how the new system will allow players to first choose a class, then pick a gun of their choice, then to pick an ammo load based on what gun the player picked.
In order to make this system happen, we need new weapons. AngryTaxPayer and Peacekeeper have really stepped up to the plate on this. They have already completed the American Militia Musket and a hunting "fowler" gun. These guns will see action in the next release.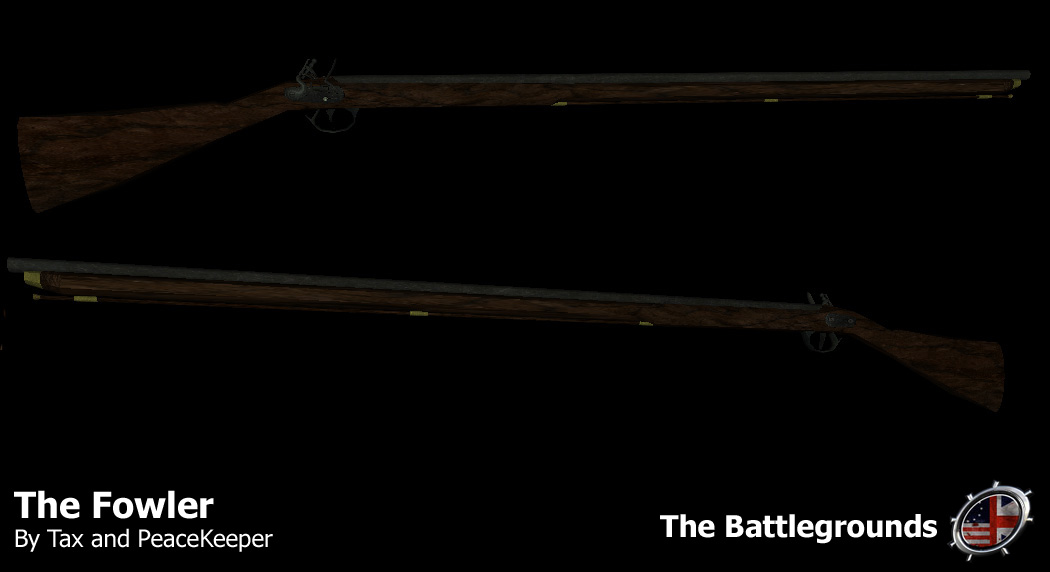 Peacekeeper has also been instrumental in revamping many of our existing weapons and player textures as well. He has created new, higher quality versions of all the weapons and also all the player skins.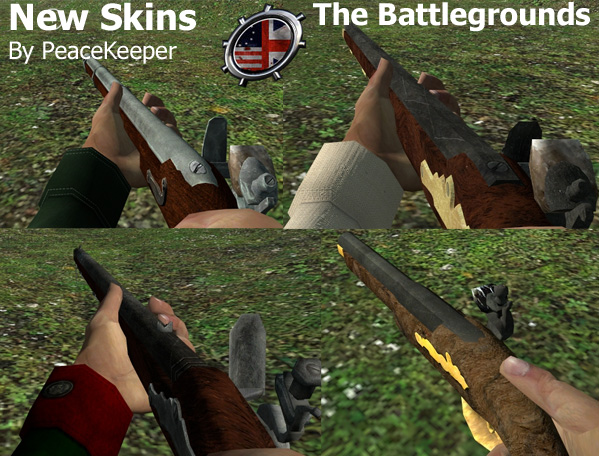 These new textures will add better visual appeal and modernity to the game. Peacekeeper has also brought into the game new plant sprites and grass for a more modern, 3-dimensional feel. Peacekeeper's current project is to build improved gun smoke behavior into the game.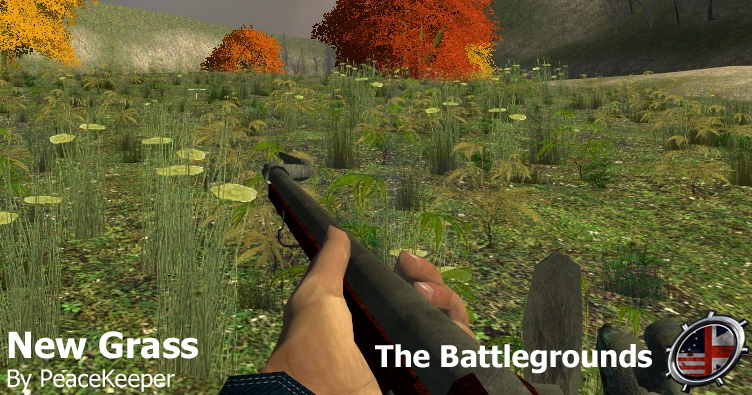 The native has also received a new skin completed by AngryTaxPayer and tested with the help of fellow team member AngryIRSAgent.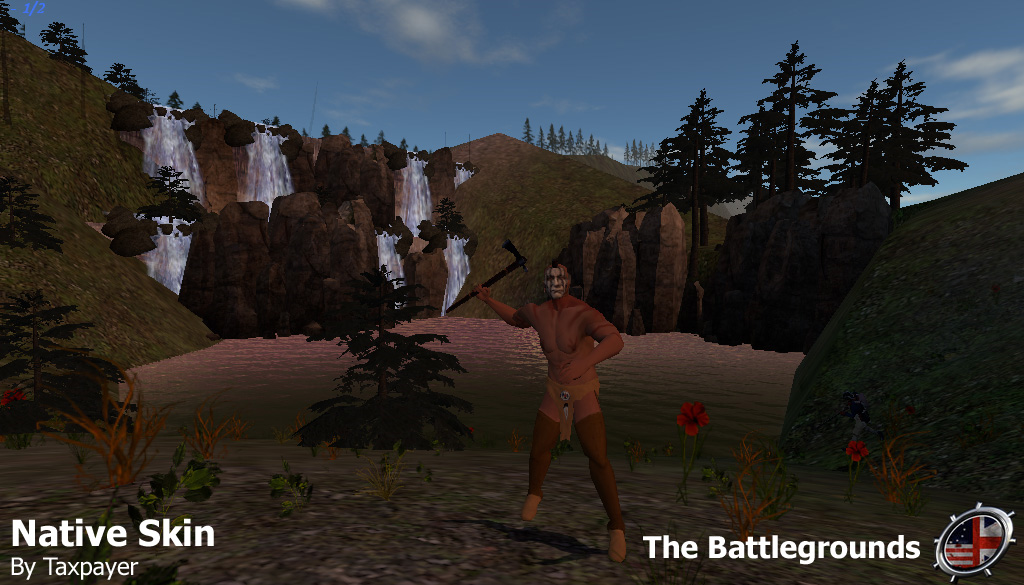 On a related note, we are also moving to a new random player skin system. Until now each class has been assigned one player model and one player skin. Everyone of a class looks alike. In the next version, thanks to the work of Peacekeeper and HarryPotter, each class will have a pool of materials and textures that will generate random variety of skins. No two players, even if they are the same class, will look exactly alike now. The variety includes dirt, wear and color differences in the textures each skin uses.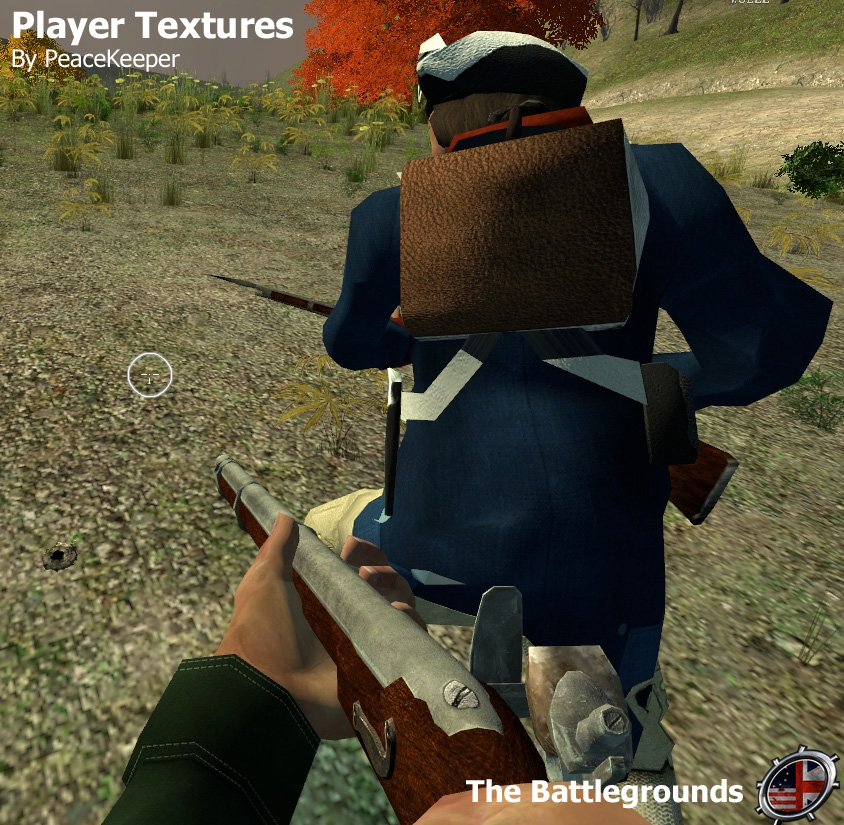 Of course our work in the maps department continues as well. AngryTaxPayer, AngryIRSAgent and myself have begun to resurrect an old map, BG_Quebec. Quebec was initially designed several years ago by a mapper known as "Cycophant". The map is an excellent example of an historical battle taking place in adverse weather conditions. The map takes place in Quebec during the early war winter battle in which the American forces under Dan Morgan and Benedict Arnold attempted to capture the city from the British and Loyalist garrison. The map will be a progressive spawn attack-defense map in a vein similar to our current Battle of Germantown map (a JakeParlay product). With the help of Grantelbart, JakeParlay, Tax and Agent we will be updating content to our old maps as well.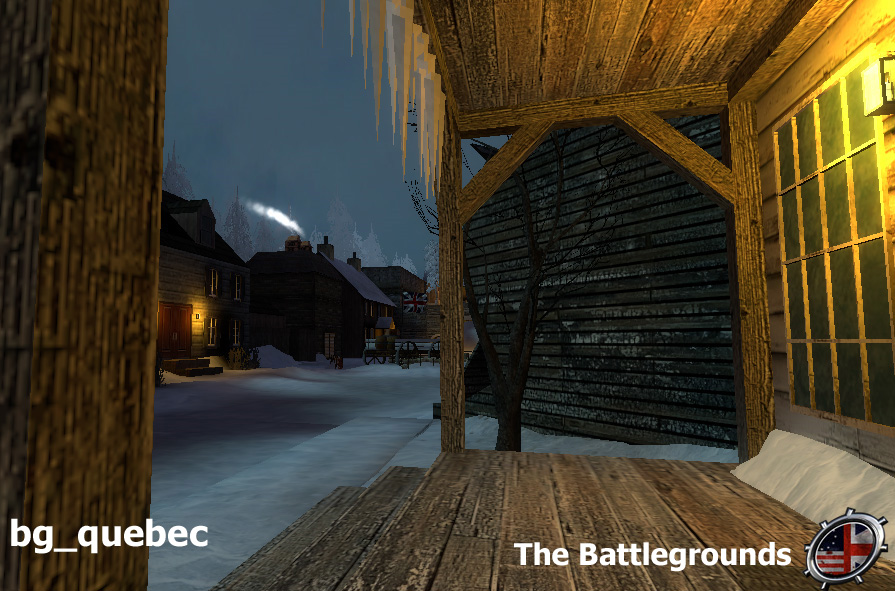 On the interface front, veteran developer Gecko is continuing his work on a modern and improved interface that will fit nicely with the move to a dynamic and varied weapons and ammo system (as described above). Gecko also is working in map development.
In the sound area, PostalDude will be updating and improving sounds throughout the game. He is currently working on more lifelike musket sounds. Jlea also is currently working on developing 3rd person reload animations for us. Hopefully his work will yield that long-missing part of our game. We're glad to have his work coming along too.
In terms of recent 3rd party development, Ram1 and 3dDeath have completed the work begun by Semorph: a beta of BG_Valley for BG2. Valley was a classic BG1 map, created by former team member Render, and a map remembered fondly by many players. The new version for BG2 captures the important elements of the original, but with improvements all around. That map can be downloaded from the BG forum. It is currently being tested on several game servers.
You can test our latest beta by going to the BGmod.com forum and going into the beta testers area and downloading the SVN system.
Visit us on the forums at bgmod.com: www.forums.bgmod.com
-Nathan Hale