The Developers and the Atlantic Battlegrounds Club are hoping to revive the Battle For the Colonies Concept this spring. The concept is simple: construct a grand campaign using a rough map of the 13 colonies and two designated "armies" of players. Each side will have soldiers, a commander, and will take turns attacking and defending territories on the campaign map. Individual battles are decided based on the outcome of matches played in the Battle Grounds 2.
We are actively recruiting people and clans to join the battle on either the British or American sides. To join, visit this link:
Atlanticbattlegroundsclub.enjin.com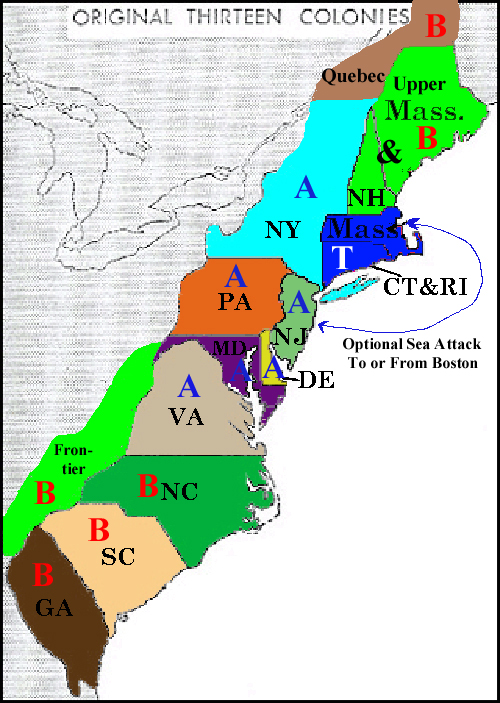 We're hoping to have a nice, full campaign this spring and summer.
-Nathan Hale