Last week we told you a little bit about the direction we plan on taking EDGAR, even giving you an example of a literary character we will be including: Dracula. I opened up my browser today to discover Google's Doodle, informing me that today is Bram Stoker's birthday. In celebration of this, here's a screen of how Dracula will appear in our game.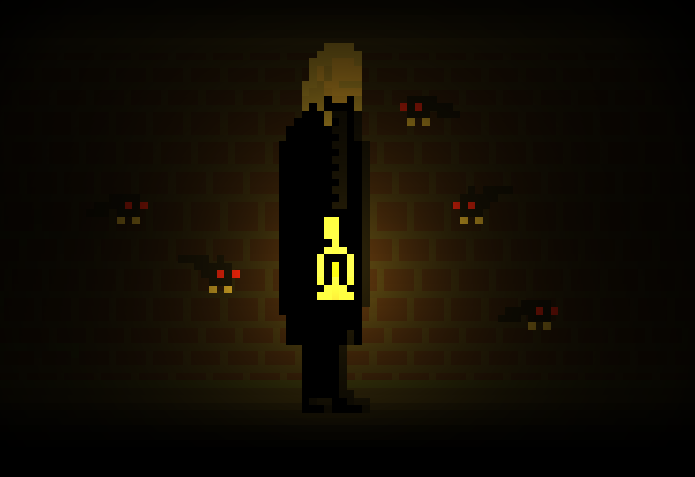 Even though the version of Dracula with the clean-shaven face and the slicked back dark hair is the more recognizable one, we've decided, in this instance and in all others, to stay as true to the literature as possible. Not only is this great fan service to our well-read gamers who will pick up on the subtleties, but will serve as our own little shrine to some of our favorite authors.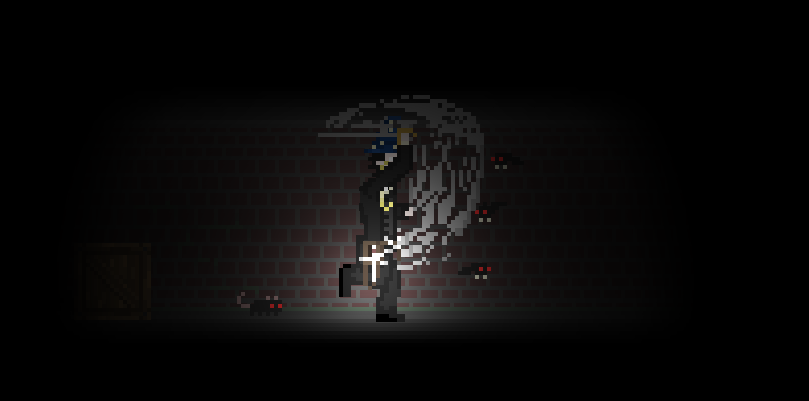 We've also begun putting combat into the game. We only have two basic attacks at the moment, a sword for melee and a pistol for ranged. Now that enemy AI is wrapping up and the bats and rats are actively chasing down Poe, it's time to give everyone health and allow them to start beating each other up. This is one the last things we need to implement before getting a video out for everyone to see.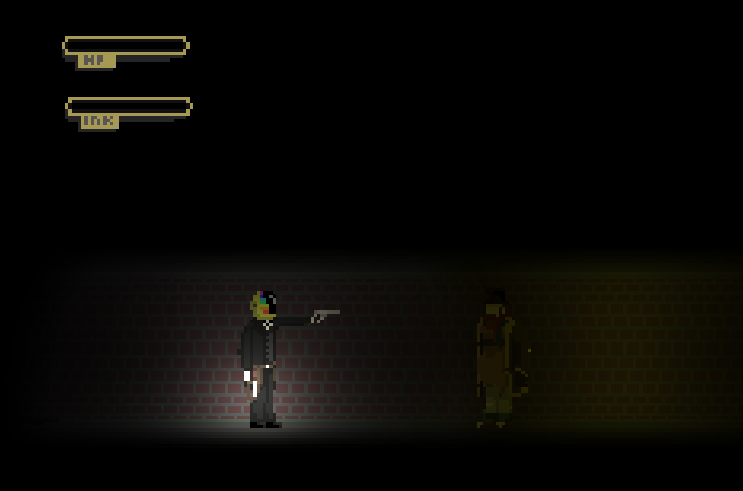 We also have Health and Ink bars ready to go. Originally we were planning on having an anatomically correct heart on the screen, but have decided that more traditional bars suit our needs better. Don't worry, we still have plans to use it in a different manner. Currently the bars are broken up to a beginning sprite, a middle sprite, and an end sprite, meaning we can extend both of them as Poe gets stronger throughout the game.
So what are we working on now? There's still loads to do with combat, but while our programmer is working on that, our artist is working on a new (less claustrophobic) level that we hope to show you soon, and, as always, hats, helmets, and every other type of accessory you can imagine.

Thanks for checking in on EDGAR's progress, and as always, let us know what you think!