- Hey Cooper here,
First news post on ModDB, This is a big moment for us (Alex and me) because we were not sure whether we would make it this far. And as a team of two, we would definitely appreciate all comments you would have for us.
We will both be posting our updates on the news and hope you enjoy our posts. I am the lead--and only--2d and 3d graphic artist, and level designer/builder working on Tension. I will update what I am doing every once in a while and let you guys know what I am up to. Basically, I do everything related to graphics and level design.
So far we have gotten most of our designing done, we know how the game should feel and play (more about this in Alex's post), so now I am really focused on the look of the game. In the game the player runs around wearing a suit which allows him to do a multitude of things. I'll let Alex go into detail, but basically it allows you to swing, pull, use air-brakes and so on.
I am working on designing what the suit should look like. Here are some basic ideas: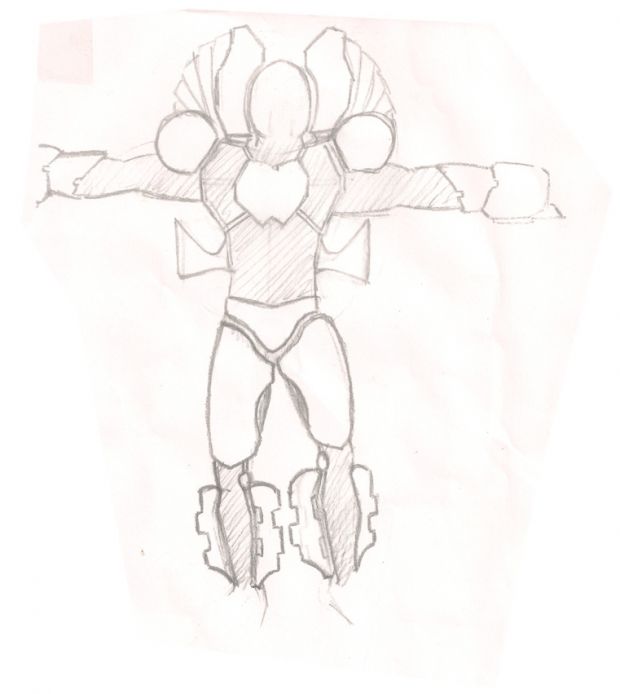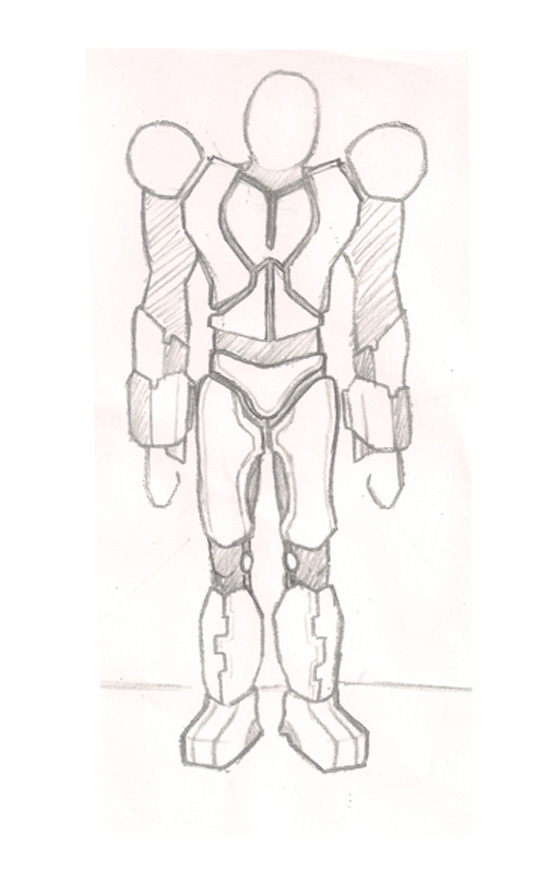 First one is with the air-brakes out and second is with them closed. There is another drawing of the closed suit in the image gallery.
Another big thing I am working on is the Hook that the player shoots out of the hook. I have modeled the in-game model and have animated it as seen below, the first one is the latching animation out in space, and the second one shows how it latches to a wall in game.
I am also working on designing maps for the game. So far I've made quite a few testing maps, some of which I might add are quite fun to play (image of one of them below) and i am now to the point where i need to start creating the tutorial map that will teach users how to play the game. I have created the bones of it and outlines where everything will be and what will happen, but haven't started creating it in hammer. I'll post some images when i start my work on that.
And I will leave you with an image of what our current main menu looks like:
Thanks for reading! And once again, any and all feedback is appreciated.
- Cooper