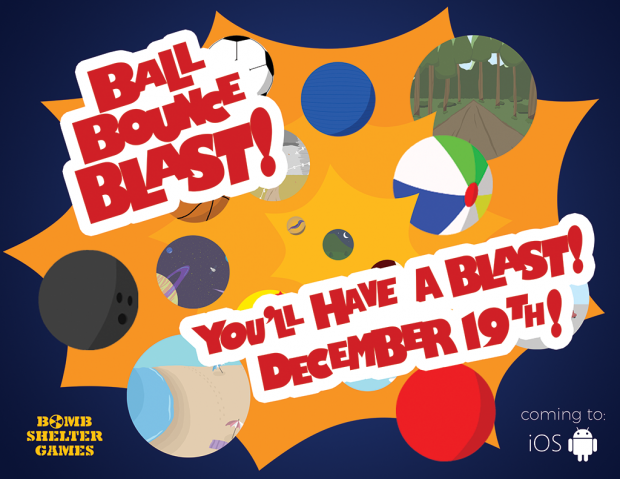 Ball Bounce Blast is Out Now!
Get ready for 80 head scratching levels of physics fun. Ball Bounce Blast combines the physics launching mechanics of games like Angry Birds with the material switching mechanics of Glover 64. See if you can reach the goal by launching your ball and swapping it's composition mid flight between rubber, bowling ball, beach ball and pinball.
Ball Bounce Blast is 100% free. No micro-transactions, no ads, just Bomb Shelter Games' gift to you. Please give it a shot and let us know what you think!
If you are from the press or interested in doing a review, feel free to check out our press kit here: Bombsheltergames.com
Check out trailers and screenshots below.
Happy holidays and a big thank you from us at Bomb Shelter Games for everything the IndieDB community has done to help this game.