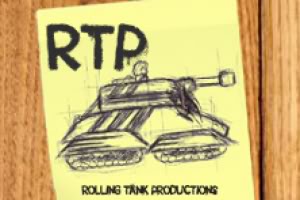 There are two sections that I'm going to post here. Originally it was only going to be one, but as this piece of news has popped up, both will be short and sweet. (You'll be able to catch the original post on the comments page.) Again, there hasn't been a post in quite a while, but as you'll soon read, there's a reason to why that is the situation with the mod.
I'll first write a summary on what the original post was all about. Lately, college has started back up after the end of summer, and we've been rather busy with every aspect of our teenage lives with the main culprit being college work that we've had to keep on top of as it's number one priority. But here's what we've done in any spare time we've managed to salvage.
The Red Alert 3: Conquer and Command have a new (under-construction) website. Click here to have a quick visit.
We have a new animated logo.
We've entered the Twitter world. Follow us here.
2 new bandit units coded. Maceman and Base Defence.
More balance changes.
Mod BETA release has been changed to a TEST release as soon as it is possible. There is no deadline as we're busy with things of more priority.
---
Now for the second section. Anyone following our updates will really find us annoying after putting off a BETA release for a length of time. Basically, today Dan's house was burgled. Many objects were taken from the house such as the laptop, computer and external hard drive that had stored all of the mod data. The mod team are left with nothing but the small amount of models that we've conjured. A clean slate will have to be started as soon as everything's back to normal and when we have all of the equipment we need. We'll get back to you all as soon as it is necessary. Post any condolences you wish to give on the comments page.