Bacon: Two Cops and a Burger Shop (OrlandoiX Build)
Bacon prototype available for download.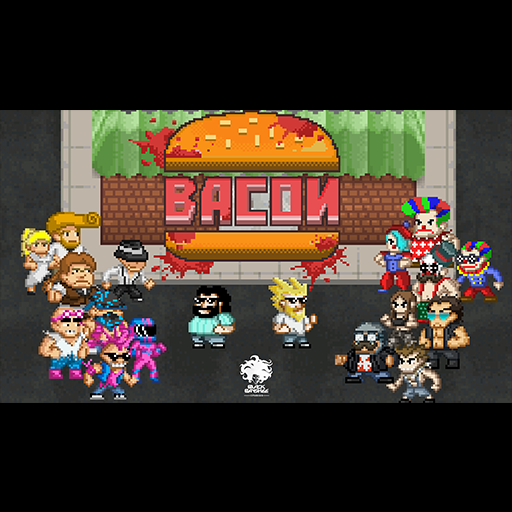 Build Description:
This build is a prototype that was presented during OrlandoiX 2017. The build was made with the intention of being played in short sessions to allow players to feel what the game is about. The content of one week in game was condensed to just one day. Two characters, 3 weapons, 3 traps, 4 gangsters and their Boss are present. There are known bugs that we are working to fix: Adams losing inputs, Bathroom AI Blocked, Boss movement exploit. To play this game, download the zip file, unzip and execute the Bacon.exe. That being said, feel free to give it a whirl.

Local Co-op:
Bacon allows for two players to enjoy the game on one computer. The screen splits where one player uses the mouse & keyboard and other a controller (Xbox). Work together to ensure each others survival while competing for the higher score.
Play it here:
Itch.io - Baconburgershop.itch.io