Back To School campaign has suffered a lot - its development lasted more than three years, stopped and came to life several times, and even once started again from scratch.
But now "Back To School v 1.0" is finally available for download!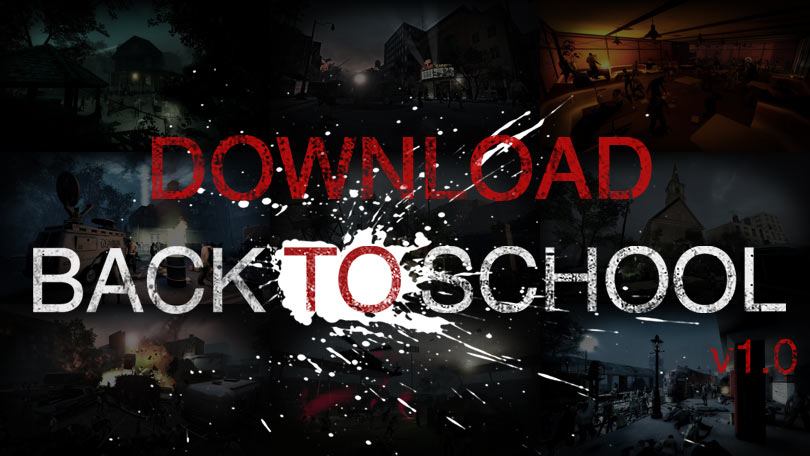 This is our first release for Left 4 Dead 2, so please be forgiving. Probably there are some issues and bugs in this version, but do not despair, all of them will be fixed in the future.
Trailer now in Full HD!

You can discuss the campaign and leave your feedback on our forum! You can help fix bugs faster, if you contact us there and describe them in details! Also you can suggest any of your ideas and improvement for campaign! We'll implement the most useful and interesting ideas!
Campaign is available in two modes: coop and versus. Unfortunately "Marauder" mode is unavailable for now, because of the problems we have with it. This mode will be available in future releases.


P.S: Please read release information on the download page!