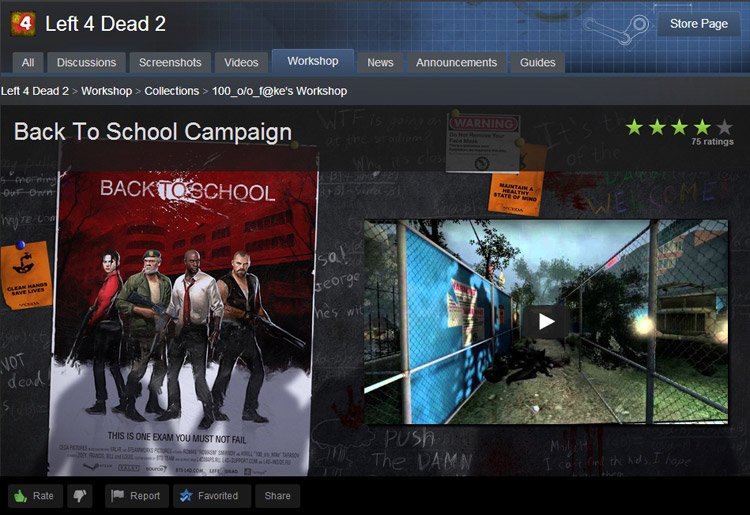 Our vacation is over and we've came back to work on campaign, but even during vacation we didn't sit around doing nothing. During past five weeks we're participating in L4D2 Workshop beta test and we're helping developers to catch a lot of nasty bugs. But now L4D2 Workshop is finally here! And along with it came out small update for our campaign, which is now available in Workshop!

If you still prefer old way for installing addons, you still can download version 1.06 from L4Dmaps.com or ModDB.com. Version 1.06 is compatible with Workshop version of campaign.And for the dessert - Back To School campaign review from one of the funniest Youtube bloggers in our subscription - Kilplix. Back in L4D1 days Kilplix already made review of old alpha version of our campaign and promised that he will review the full version for sure. Two years have passed, but he has kept his promise!
P.S.: The work on the campaign is still going on and a lot of interesting things are still ahead! Now with Workshop we can upload updates much more often!