Alright,
Since Scarfie left the mod some stuff has happened.. Nuclear Aftermath was made etc.
We've decided to rework the mod from scratch, as a lot of the file hierarchy was a mess.
Also a lot of the map contained a ton of minor nations. This would cause for much more lag on low end pc's late game (as seen in the Modern Day mod). Besides, there were a few useless nations as well.
Current state of the mod:
As previously mentioned, we're reworking the mod from scratch involving the other people in the mod as much as we can. We've decided that nations such as Deadland and Glowland are useless and we'd only do a big Wasteland nation.
Here's a screenshot of the USA at the moment of writing this. Area's left out are spots for future nations (lore friendly of course).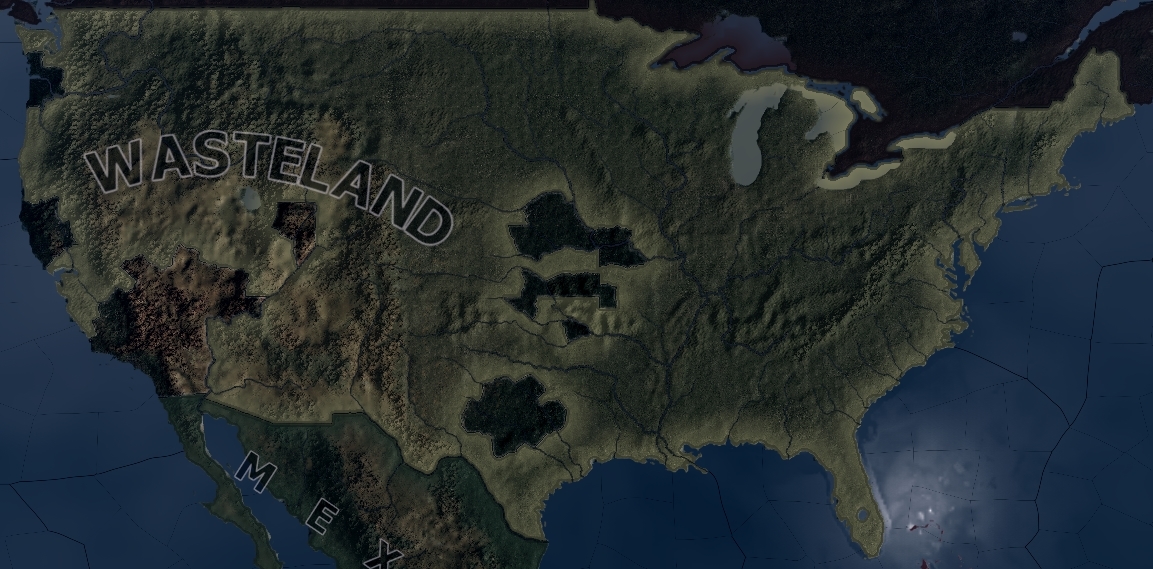 As you can see spots for nations have been left out on the west coast and central USA. We haven't done much work on the east coast yet but there will be a few nations there as well.
Github
You'll be able to follow & help on this project using Github. Just fork the project, make the desired changes and issue a pull request. We may consider using your changes if they fit our goal.
That being said, here's the link
Stay tuned!
- Tayo