Hi everyone!
We are back in business! It has been over eight months since our last update over here and we are really sorry about this. This is because we wanted to leave the game for a while and do something else. Something less stressful and time consuming. We decided to take a break.
During our break we focused on school and our matricular examination. Unfortunately the final exams took place just when the blocks and planets started to gain our interests again and the enthusiasm to make the game grew exponentially every day.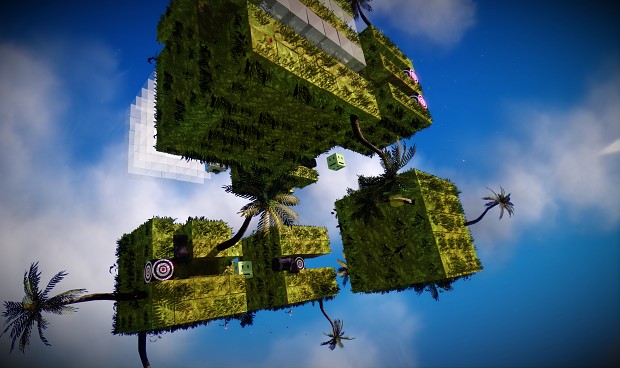 By day we studied math and physics and by night we designed game mechanics and world.
Even with this huge urge to continue the game we were able to keep our primary focus on the exams and managed to get good grades! When we left our classrooms for the last time over two months ago we had tons of brand new ideas
So what's new in Block Planets you may ask? More or less EVERYTHING!
Better, lighter and more stylized appearance
Everything is now optimized and runs a lot better with a lot better graphics!
We have also created a level creator, which we have used to make bigger and better levels for the game. The level creator will be shipped with the game and players can publish their own levels via internet.