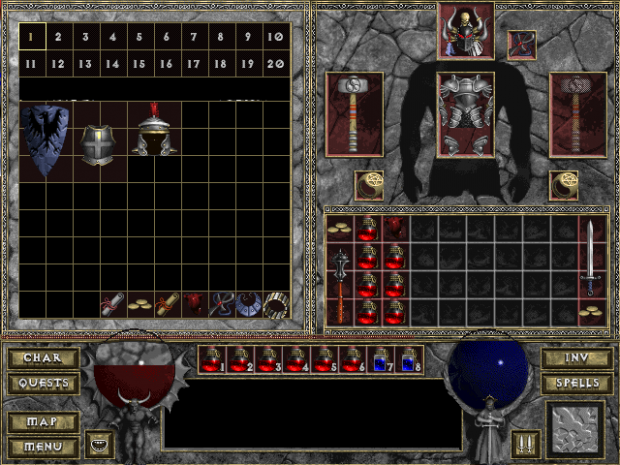 Patch v6.9 was released, here`s the changelog:
Added new base items: Battle Sword, Great Battle Axe, Battle Staff, War Mace, Tabard, Battle Armor.

New properties for some of the new base items.

Attributes of the following uniques were changed: Inarius' Talisman, Pentagram, Izual's Amulet, Iced Fist, The Bleeder, Angelic Helm, Gotterdamerung, Perun's Crown, Gleamsong, Hurricane, Mysterious Bow, Naj's Might, Edge of God, Vizjerei Defender, Aguinara's Hatchet, Iced Plate, Necromancer's Plate.

Removed Fast hit recovery from Knuckles

Removed Infravision from Ankh

Diablo Torch was integrated with the game, so there won`t be any problems with starting it up.

Some high-level uniques will be obtainable only on Nightmare and Hell difficulties.

Few typos were corrected.
Diablo The Awakening Mod is now available in download section on the official website of the mod.
Website: diablo1.ovh.org/awake/
Mod forum: awake.diablo1.eu.org