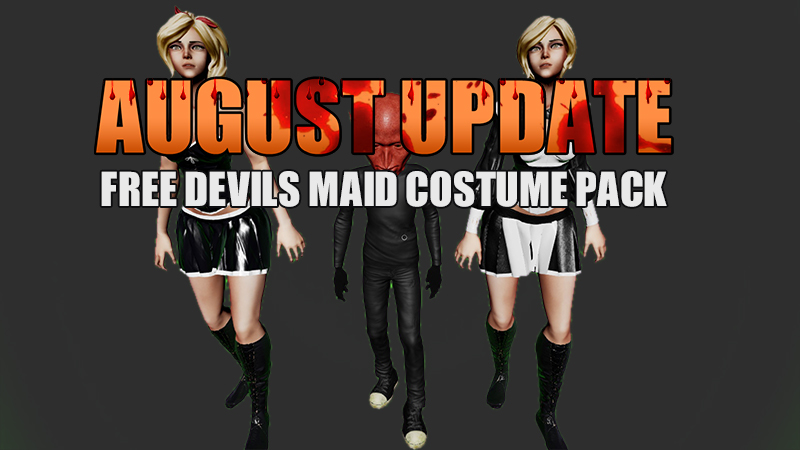 Halloween is just around the corner. Updates keep coming. We continue with improvements and adding new features.

NEW FEATURES AND IMPROVEMENTS INCLUDES...
DEVILS MAIDS DLC COSTUME PACK


FIXED STEAM ACHIEVEMENTS
UPDATED GRAPHICS OPTIONS
FPS WEAPON IMPROVEMENTS
BUG FIXES...
Relics Achievements should now be fixed and attainable.
Shotgun Reload Fixed [You can now reload individual bullets.
Torched Interaction Fixed.
[Now you have to wave the torch to burn monsters. Timing is now important]
FPS Pistol, Shotgun Bullet Velocity Increased
Forest Checkpoint Fixed [Prevent Checkpoint reload enemy spawn killing
Voice Acting Female companions Limited [due to customers finding it annoying]
Menu Grammar Text Fixed
Lock Icons Limited, Removed. Fixed
Controller support Confirmed
Shotgun VR Secondary Grip Adjusted. [More comfortable for reloads]
A NEWS UPDATE ABOUT DETAILS OF THE NEW DLC MAP FOR THIS HALLOWEEN IS COMING.
Main game Link Store.steampowered.com
DLC game link Store.steampowered.com
Free costume pack below (enjoy the screenshots)