August, huh? I can't believe how fast time flies. I'm going to be 26 this month - hard to believe that around this time ten years ago, I was just a teenager getting excited over Black Mesa's mod release. How things change...
Anyway. That Interloper fix I mentioned last month, to fix the Xort issue - it's now available on the Workshop here. There are a few bugs that I need to look into still - apparently one Vort in map A can end up being invincible, somehow, and there's an issue with some Vorts in B2 becoming hostile when they shouldn't be - but the core mod is as functional as I can make it.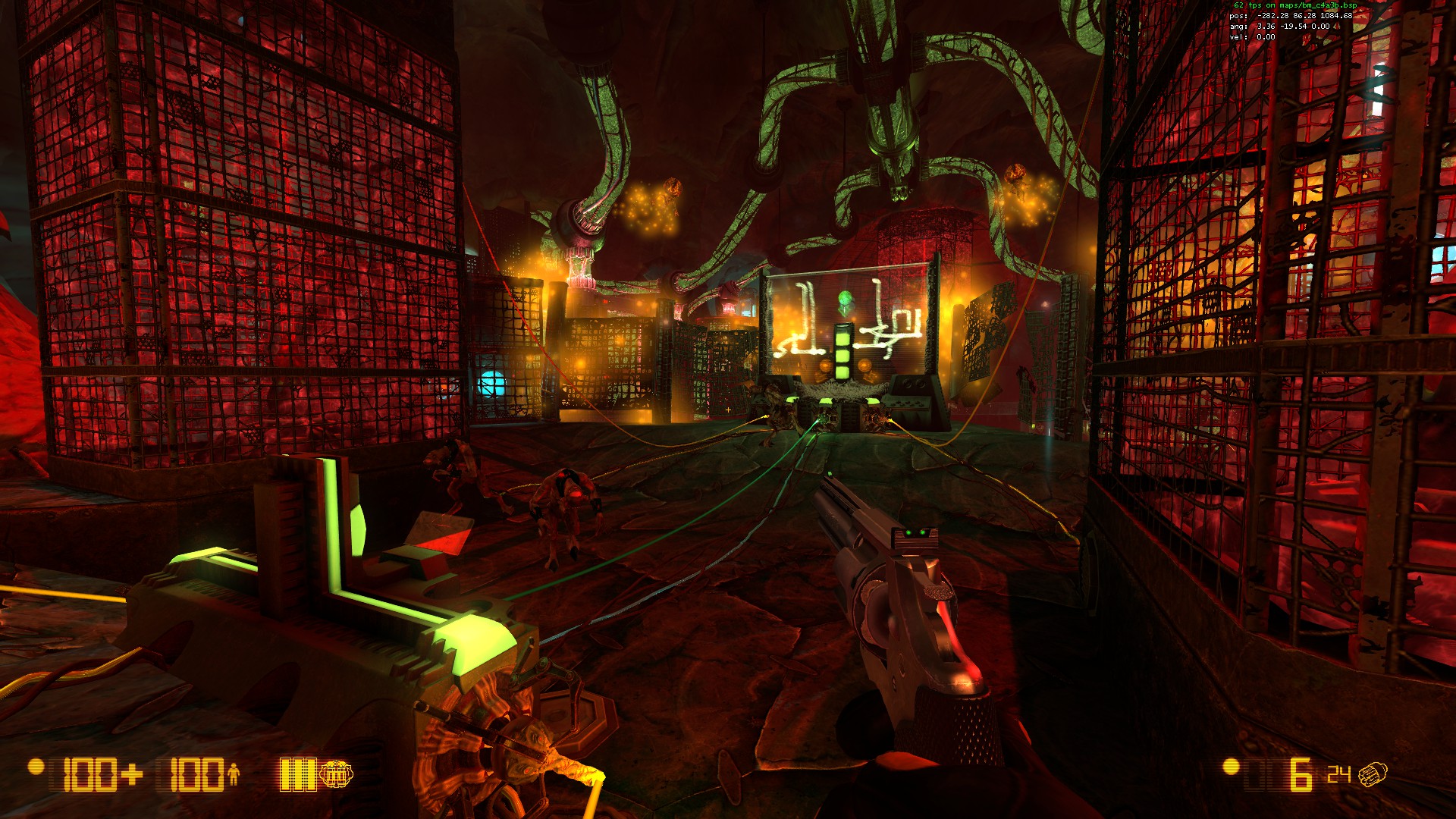 One issue that's worth noting - this mod does not allow for the Anti-Matter Over Mind achievement to be unlocked. Unfortunately, I don't think there's anything I can do about this - I suspect the mechanism for this (killing a Controller without harming the Xorts it's controlling) is handled automatically by the Xontroller/Xort code, and since the Xorts aren't present anymore, well... Yeah. I may look into this later, maybe there's something I can do to fudge it, but I'm not holding out much hope.
On the topic of achievements - some Vorts can be killed without disabling the PHD in Pacifism achievement. I think this is just an oversight on my part, I'll have to double-check.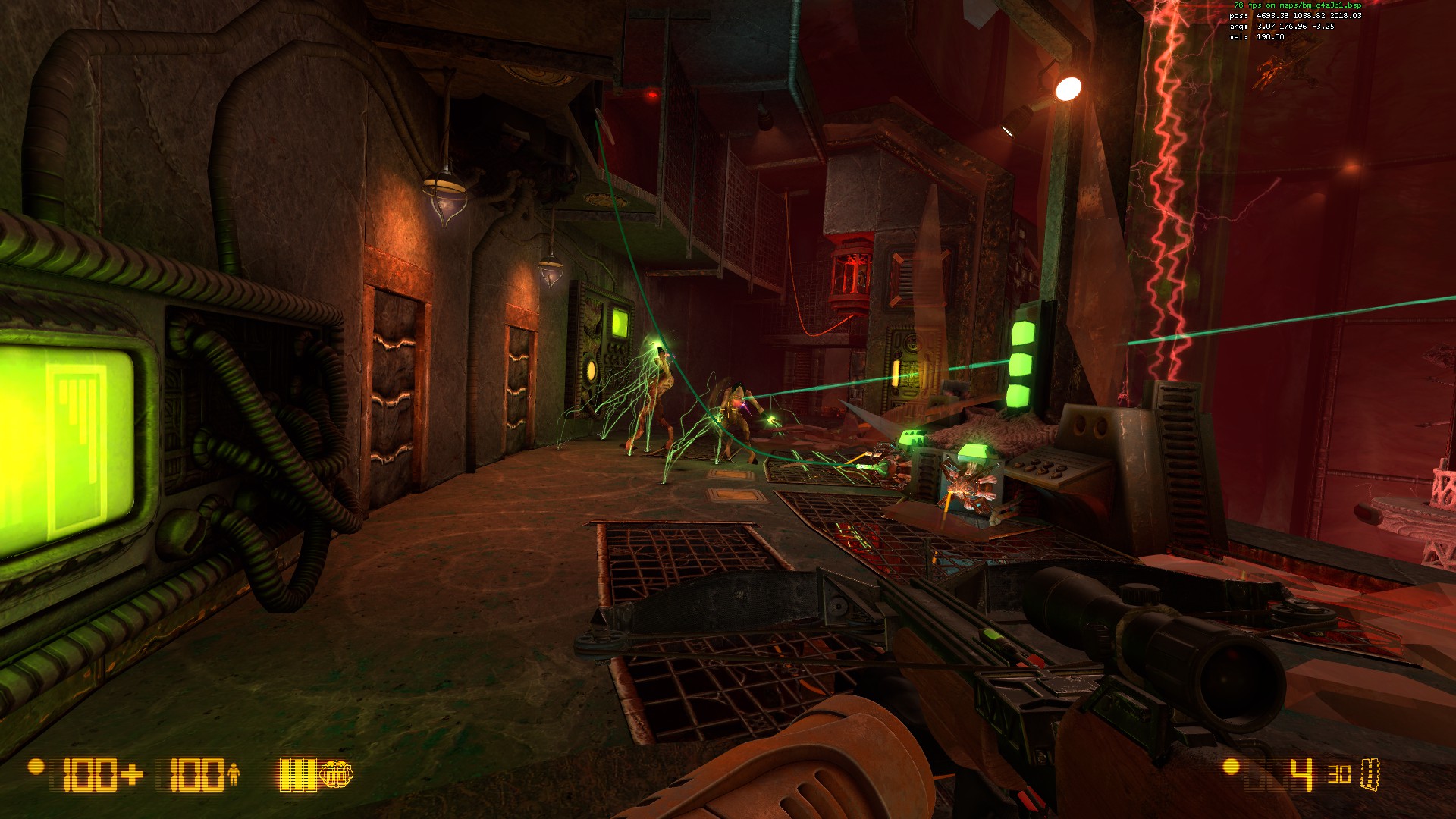 For the most part, this mod is vanilla Interloper, just with the Xorts replaced with Vorts - which, other than the eyes glowing in map A (for some reason?), usually isn't all that noticeable. There are also a few bugfixes here and there - for instance, the areaportal pop-in on map A, and a missing control panel brush in map B. There was also a nice-looking fog brush in map B1 that was disabled, for some reason (I haven't noticed any oddities with it, and it looks nice, so who knows). The biggest change is probably to one of the encounters in C2 - it needed reworking a bit in order to work smoothly with the more heavily scripted Vort mind control effect.
There are also some odd quirks here and there - if a Vort gets "unpossessed" while in the middle of dodging, or in the middle of an attack, they'll either keep dodging every so often or keep their hands glowing, respectively. I'm not sure if there's anything I can do about this - I think it's a side effect of them losing their "enemy" in the middle of an attack/dodge. I might have a workaround for this, but I'll have to play around with it to see how it works (and if it's acceptable gameplay-wise).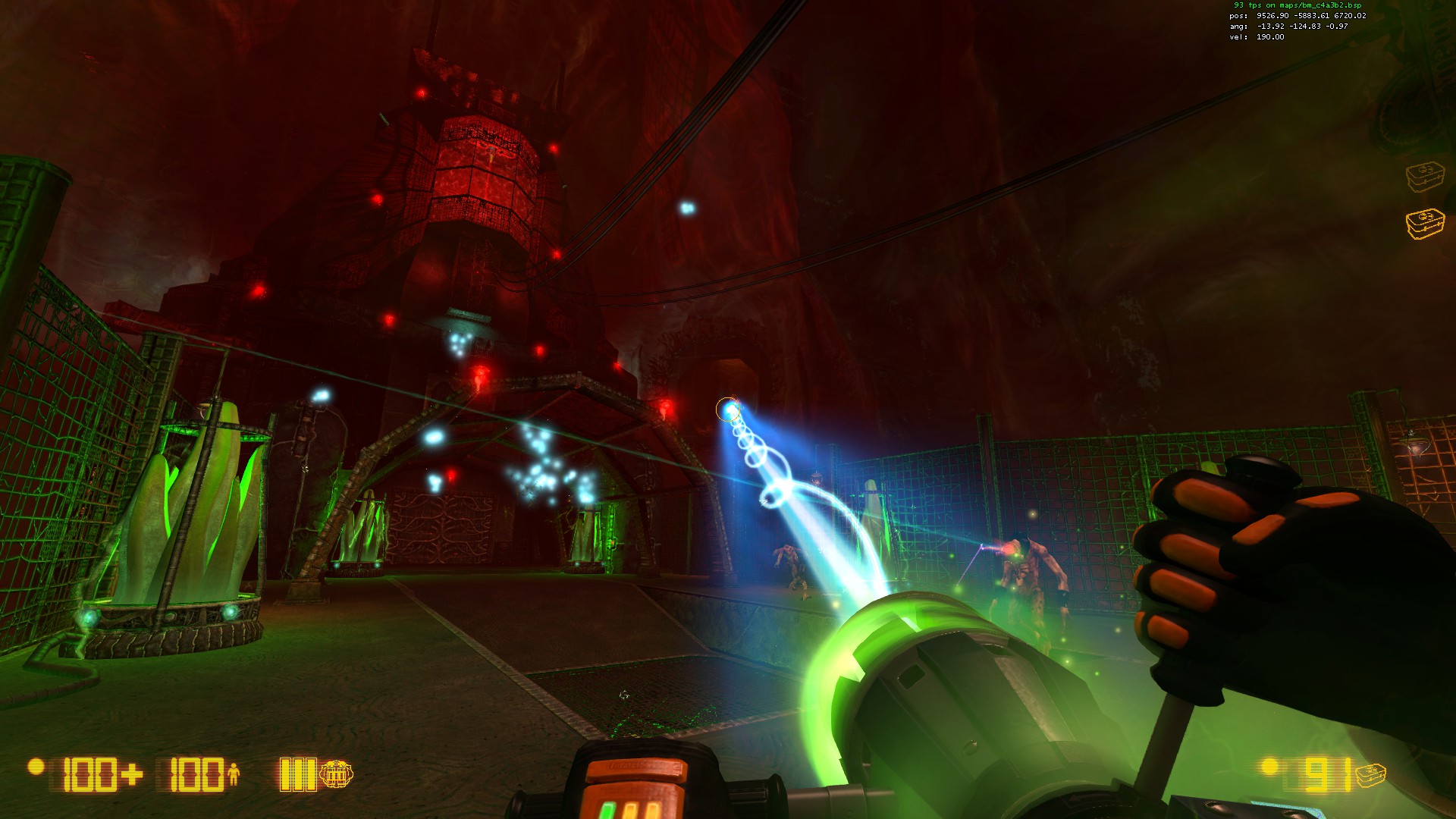 This is going to serve as the basis for combat in BMSC Interloper, when we get there. I've still yet to shift back into working on Classic properly, but I'm hoping to get back to it soon. Being able to actually play through Interloper again has certainly put some wind back in my sails, at least.
Cheers!