Good timing, everybody. Now I realized that works is important than I expected. However, My modification must not die, eventhough it seems dead. Well, let's take a look at this.
Allied new construction option:
Lancer ATGM Carrier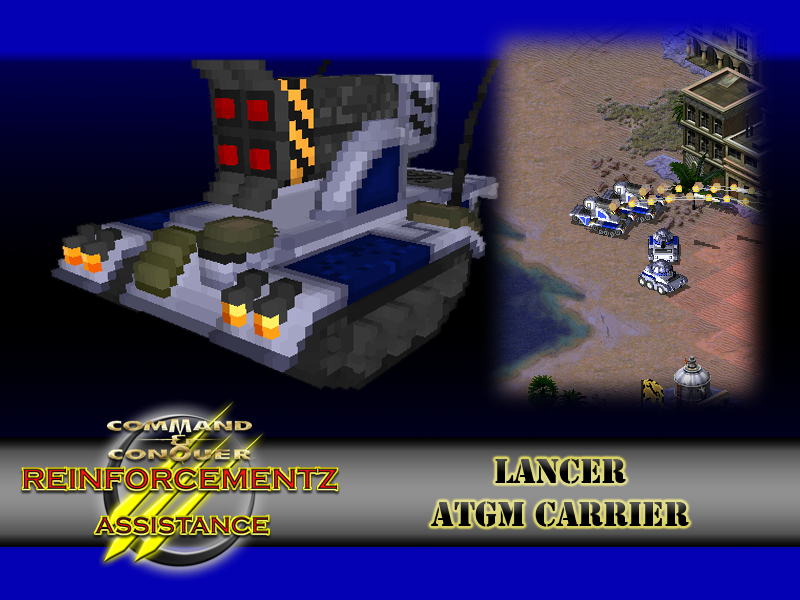 It is Prim tank's partner since it Anti-tak Missile has long range for attack as Prism tank's weapon range, and its missile can do damage to building as well. But be careful to use it against infantry because it's attack is ineffective against them, also aircraft.
---
After you put your enemy into grinder, don't forget to push this scrap metal to grind your foes.
Yuri cell new construction option:

Devourer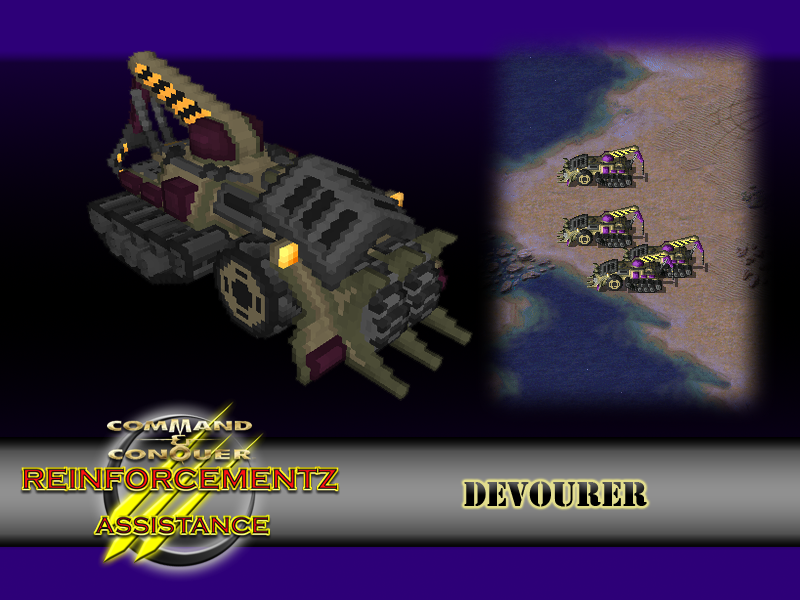 Although it lacks conventional weapon, but it can simply rollover most smaller targets(- -*....)
Birth from scrap metal, and eat everything smaller at once even MBT! But its armor is too risk to runs through many guns.
---
My idea still live ,but not my time. So you can expecte how ong my mod finish. For Allied, there are Bomber and Korean special vehicle that still WIP. Soviet has less new vehicles to add. Yuri cell, I doesn't add naval units yet. And Triton, there are a lot of buildings GFX to add. Then my mod shall finished.
See ya nxt time!