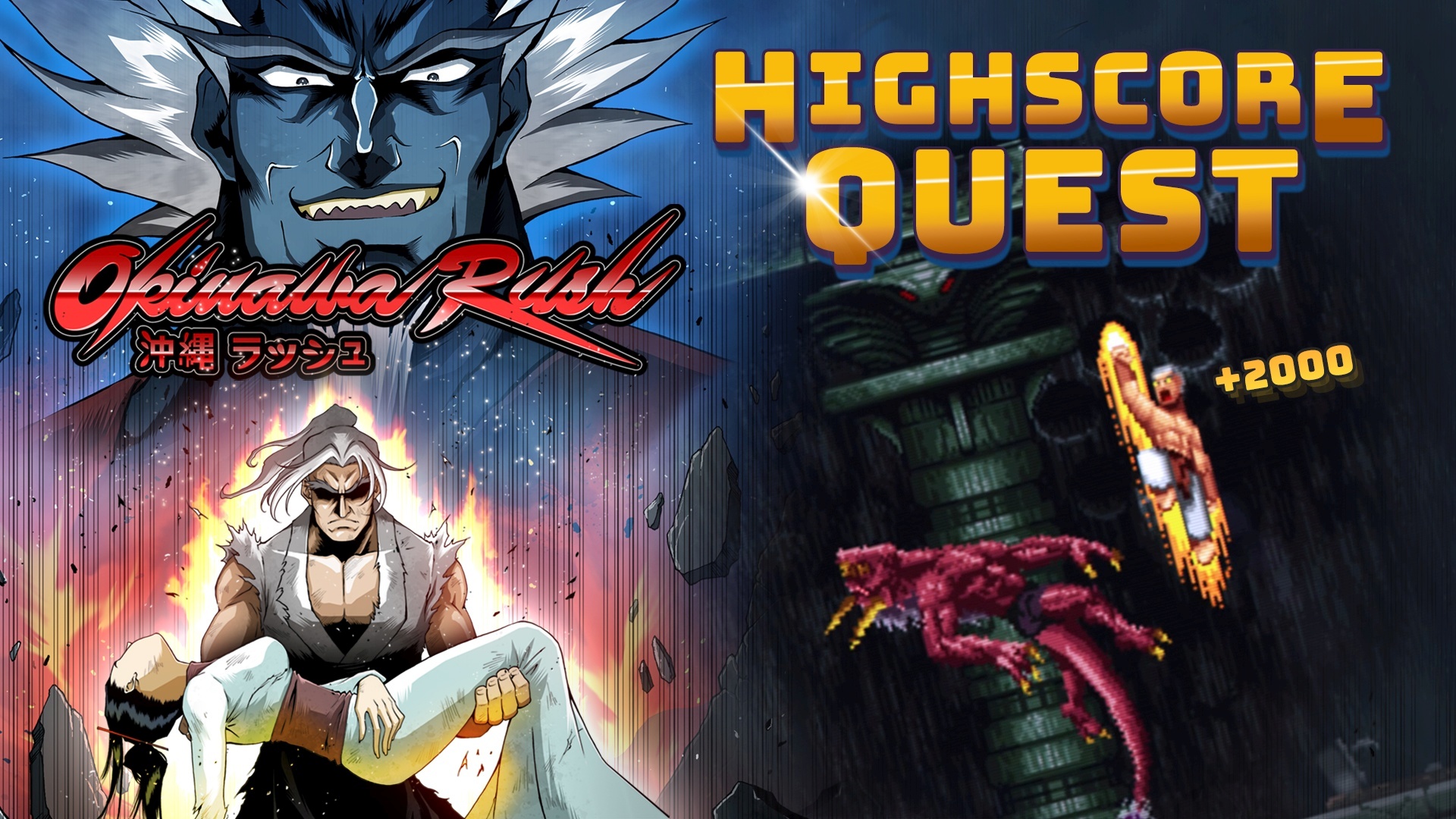 Hiya, fighters!
Since Okinawa Rush is releasing very soon (only one week left!), we decided to create a little pre-release event on Steam - Highscore Quest! In it PLAYERS will decide about a release discount for Okinawa Rush!

How do I join?
The Okinawa Rush launch will be the culmination of years of work. HELP US SPREAD THE WORD!

To participate in the Highscore Quest, all you have to do is click that wishlist button on the store page for Okinawa Rush on Steam. The more wishlists we get, the higher launch discount!
Check out our goals:



We have one week to go. Help us! Share the game with your friends, let the world find out about Okinawa Rush! Also, take a look at our latest Story Trailer:
I wish you good luck on your quest, brave warriors and I'll see you on the release day in our inaugural Okinawa Rush broadcast here, on Steam!

Stay fighting!