Shortly after designing and implementing the animated ASCII title screen, I figured we finally have enough material to put together a few Cogmind wallpapers. These are now available for many common resolutions over on the Cogmind website's media page.
Here's a test of the first one while on a recent workcation in Japan.
So far we have five different designs, the simplest being nothing more than the ASCII title logo itself. Probably the most interesting are those that combine the title with a set of ASCII weapon art. The weapons were chosen from among those I've been showing intermittently over the past six months (though I still haven't gotten around to doing any art showcases here on the blog--so many other things to write about...).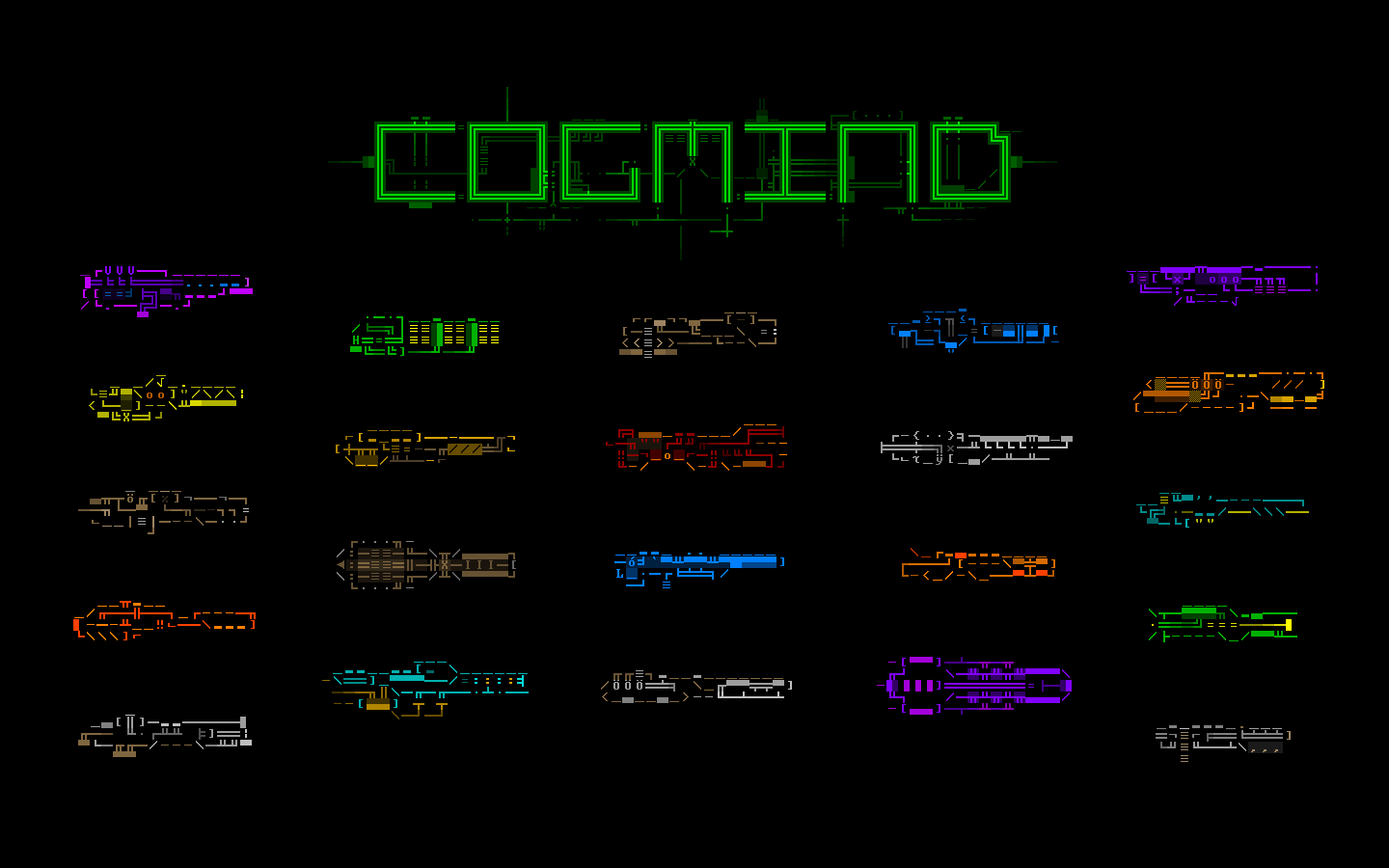 A variety of ASCII guns and cannons. Get the size you need from the
media page
.The weapons shown here are only a small portion of those you'll find throughout the game.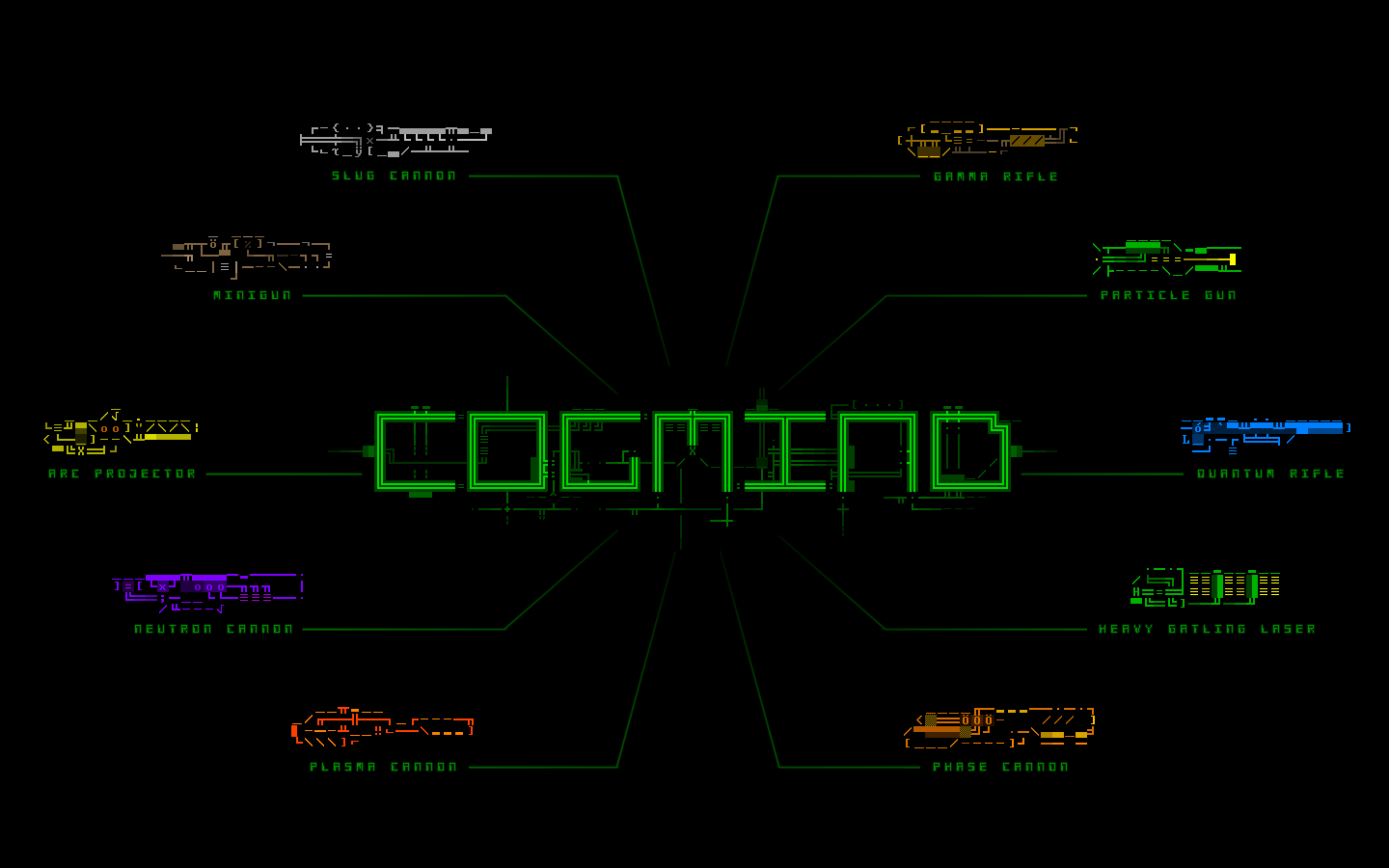 Another version of ASCII weapon wallpaper. Get the size you need from the
media page
.
I should eventually add a few that show more in-game content, but good ones would require a lot more work, and not enough of said content exists yet. For now there are two partially-implemented factory maps for those who desire a full screen of sci-fi green ASCII.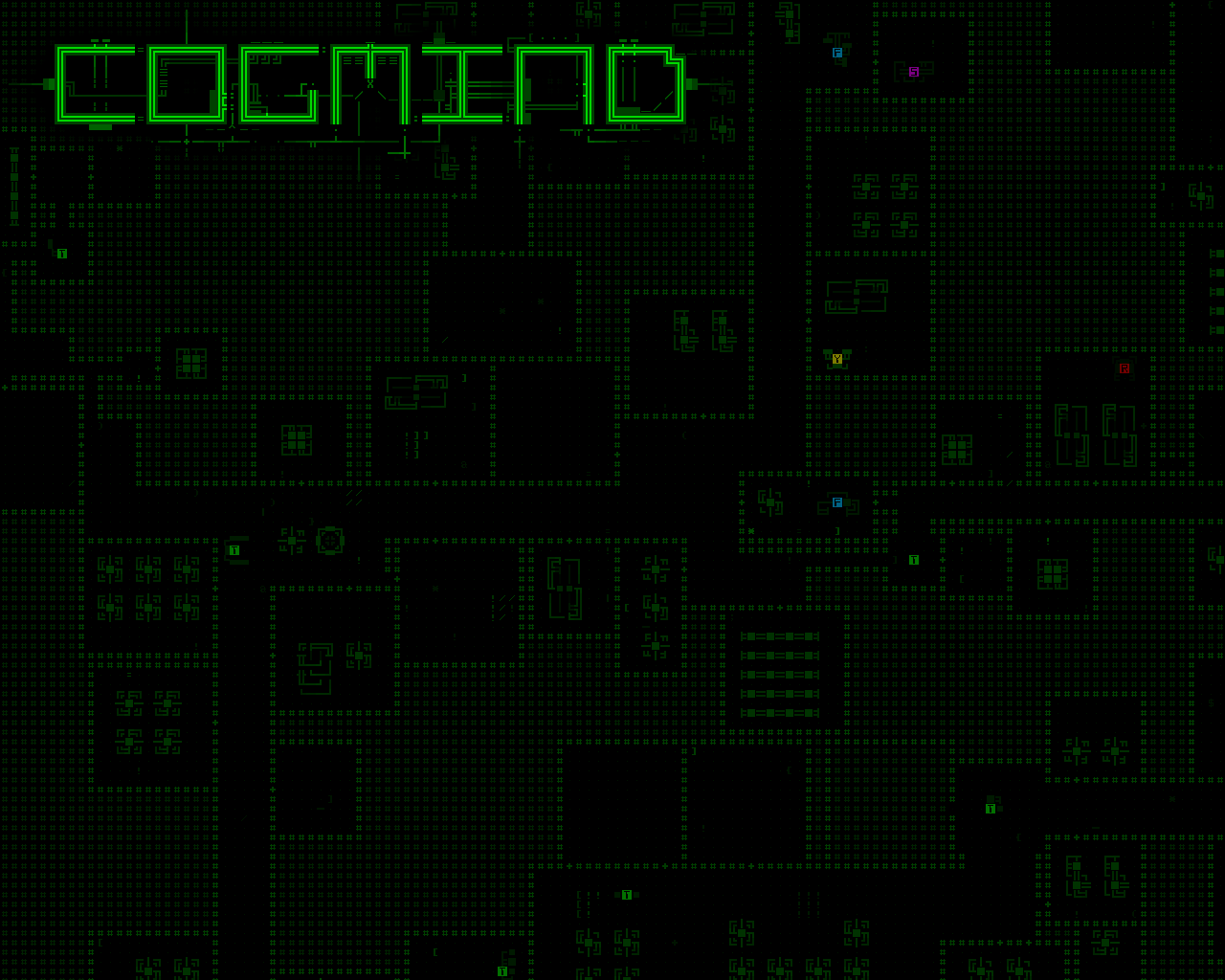 One of the factory wallpapers featuring a section of procedurally generated factory. Get the size you need from the
media page
.
Feel free to drop any ideas for other wallpaper designs followers may be interested in.
In other news, Cogmind was just honored with a spot among Rock, Paper, Shotgun's Best PC Games of 2015 (roguelikes category). Unexpected at this stage, but very welcome!