Hi there guys,
It's been a busy two months and I apologize for the lack of updates. We have been working really hard on Ascend, but one major bug was causing a big issue, and finally we have managed to squashed the bug. We have since made major progress. First up
GUNS
All of the guns has since been integrated into the game. The guns stats are still rough and we still need major finetuning ( the precision rifle is way too powerful), but yeah this one big major milestones. However, only the assault rifle and the revolver are textured and optimized, so that is still one thing to do for the rest of the guns.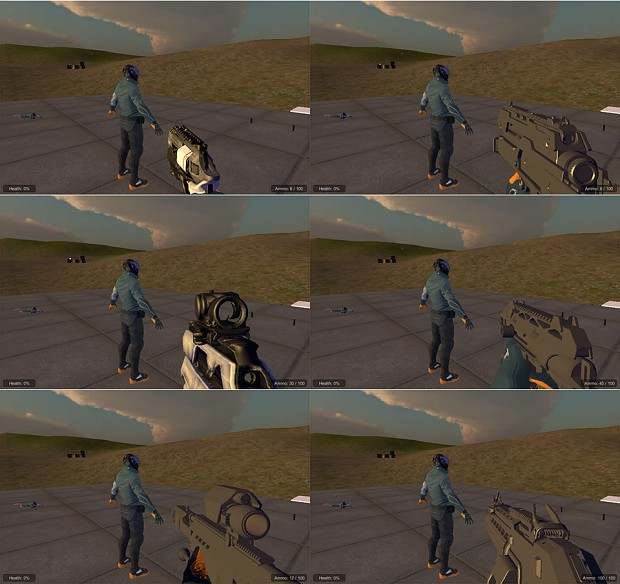 PSYCHIC POWERS
Besides the guns and equipments, players will be able to choose which psychic powers to equip their soldier with. The current planned psychic powers
Bubble Shield

Blink

Invisible
Bubble shield is completely implemented and it works in network as well though we still have some bugs to figure out. We need a better name as well for this, like mass effect's biotic, or the FORCE! So if you have any cool suggestion, please do let us know the forum or get in touch with me.
And now to end this week's progress, we would love to share with you two things.
We had the opportunity to work with Joshua Chin to create the first soundtrack for Ascend, so we hope you will love it!
SoundTrack - 1. Black Lotus
Lights of HongKong - Short story by Giuseppe
Finally, we had been collaborating with Giuseppe, to flesh out Ascend's world more, and today I'll like to share you with you a short story written by Giuseppe based on the world of Ascend, to give players a glimpse into the world of Ascend. If you wish to read more of this, please, do let us know!
You can check out the story here " The Lights of Hong Kong".
Once again, I apologize for the lack of update, but we progressing slowly by surely. I aim to update to you guys more often as we locked down more and more features. Stay tuned as we will be running a closed alpha testing soon as well. As always, thanks for checking us out.