Hi Guys,
This will be a rather short update. Today I will like to share with you the latest update on the exosuit.
Exosuit HighPoly
The exosuit which is modeled by our talented character artist Tito Belgrave. It was a very difficult model, but alas it's done. It will be packing massive firepower, a rail cannon on one arm, and a gatling on the other. Currently this is lock in place, but as with the Soldiers, we aim to allow customization, so you could potentially make a melee build with tanks, or a sniper build with spider legs!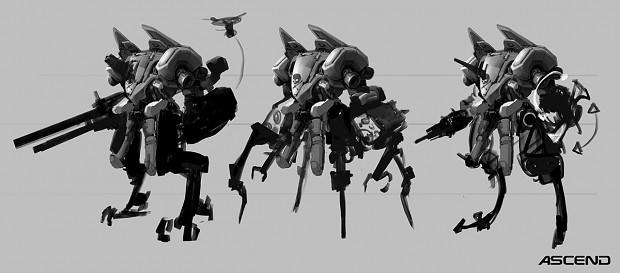 Public Test
On24th of April, which is next week Friday, we will be uploading a playable build to indieDB. Barring any major bugs (which we have squashed mostly, I hope) and if the God of Internet Connection speed allows, we will run our FIRST EVER Public Test! I would like to invite you to give the game a test run, and hopefully get some feedback from you.
So stay tuned for the Publ, and I hope to see you guys in-game!