This is a Public Service Announcement from the ASB Director:
A private corporation as expansive as ASB ought to have ambitious goals regarding the diversity of its products. In our state-of-the-art lounge department, talented musicians strive to produce quality pieces of music that are to be used by the ASB employees who own one of the highly sought music player devices.
Ever since its being founded, the lounge department has had great positive effects towards our employees' productivity, and has helped with the overall aesthetics of our facilities.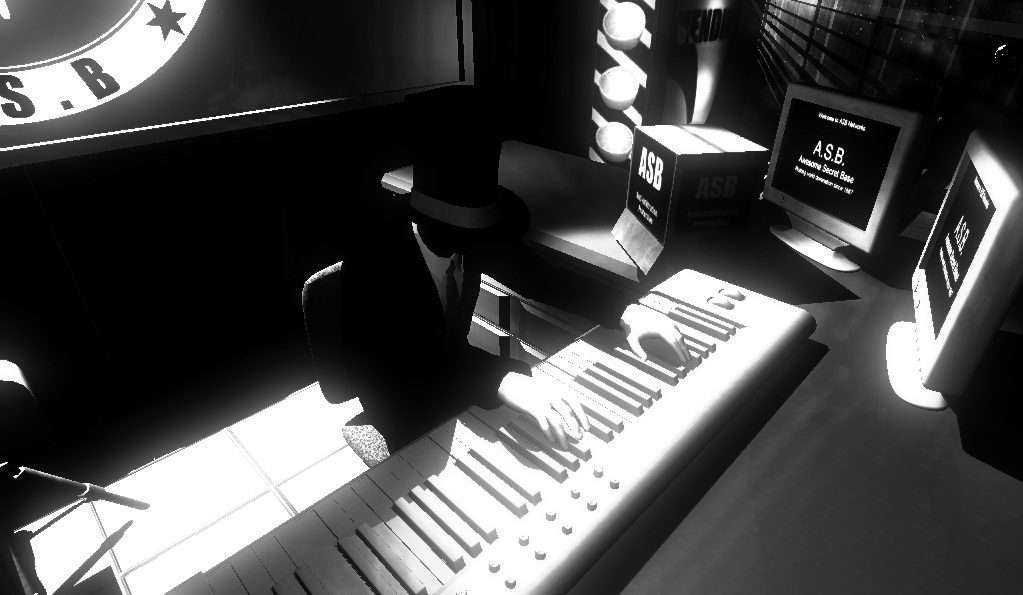 In a recent, shocking turn of events, our agents have discovered that an infiltrator has been conducting corporate espionage under the cover of a keyboardist disguise.
The behaviour of the infiltrator was that of a regular ASB Musician, rendering him inconspicuous during his conducting surveillance. After ultimately being discovered, the infiltrator attempted to damage ASB's credibility and secrecy by publicly releasing some of our pieces of music on his Bandcamp Page.
Stereptypically fuzzy camera footage and eye-witness reports indicate that his appearance was similar to that of the infamous "Reptilian Professor", a notorious freelancer infiltrator. The ASB administration team and the Director urge all the ASB staff to remain alerted and report any suspicious activity to the nearest ASB Security Box.
Until next time, this is the ASB Director, signing off.