Hello!
---
First thing that I would like to show you this week is the new soundtrack. You will be able to hear it in the main menu and it will be also used in the future trailer. It was created by our music composer Jozef Sarissky.
Let us know what do you think about it in the comments:
Second important thing is the new game feature that I was working on for over 2 weeks. It was not so hard to programm but I had to really think it through. So here it is: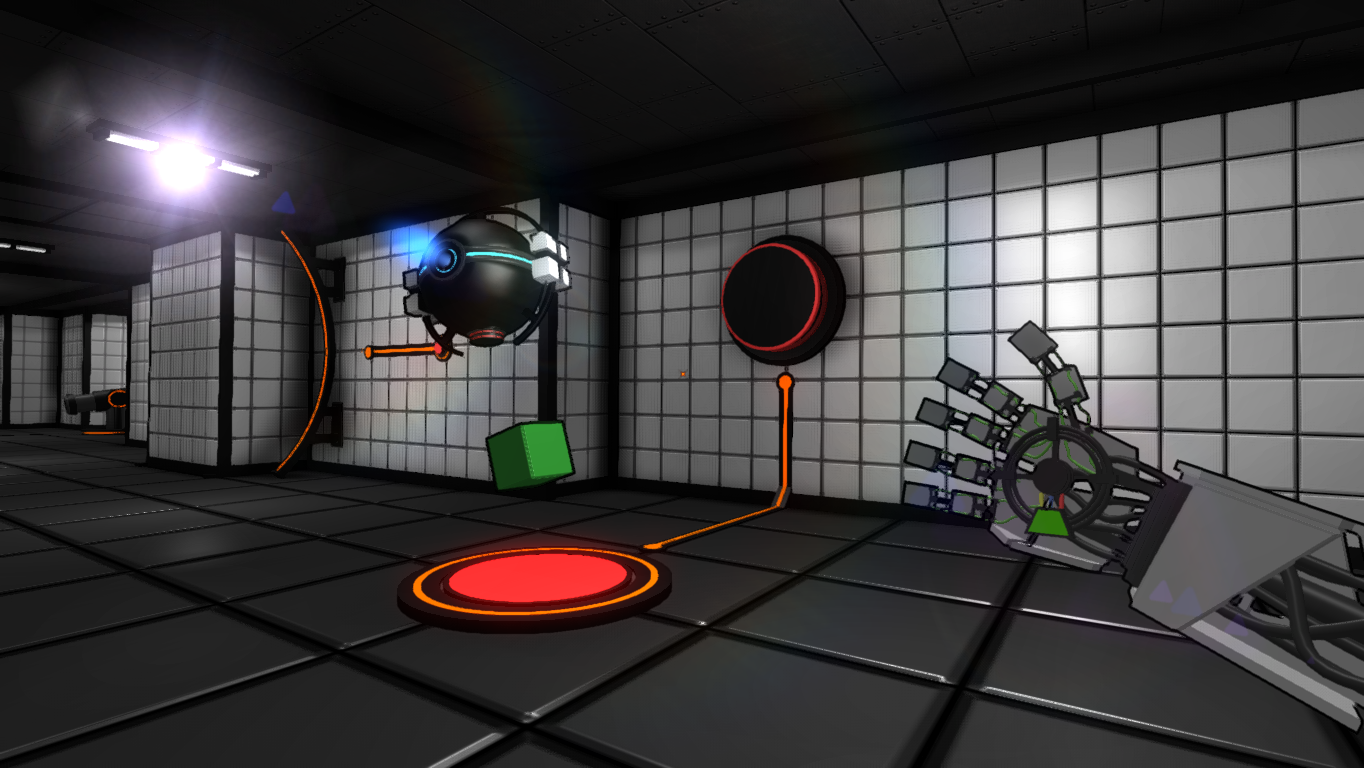 The Drones
---
They are not very clever but they sitill manage to do some simple tasks. Here are some of things you can do with them:
(Please be aware that everything what you can see below is not a footage from actual levels. It is just a demonstration of this game mechanics)
They can pick up objects from predefined areas and drop them later.
(or catch themselves into an electromagnetic trap)
They can be shot down by a totally random turret...
...and repaired by inserting a backup-core into their body.
You can also modfiy their atachements with some of the programmable parts.
Decouplers can be used to drop attached object whenever you decide to press the key
that is linked to it. So you can activate buttons/ lasers/ etc.