Another update from the 'Gilbert!' team, this update is souly based around some character concepts we will be making into game models over the next week or two, i hope you like them as much as we do!
First of all, Max has captured the essence of Gilbert in an image we intend to use for the menu screen background: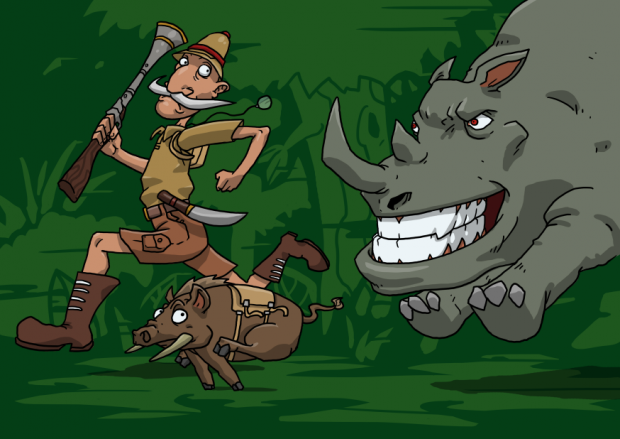 Now for the boss creatures! These beasties will come after you after you after each 10 waves of animals you fight past. In order of appearance in game:
The Lion Boss
If only the Lion King film had this guy in it!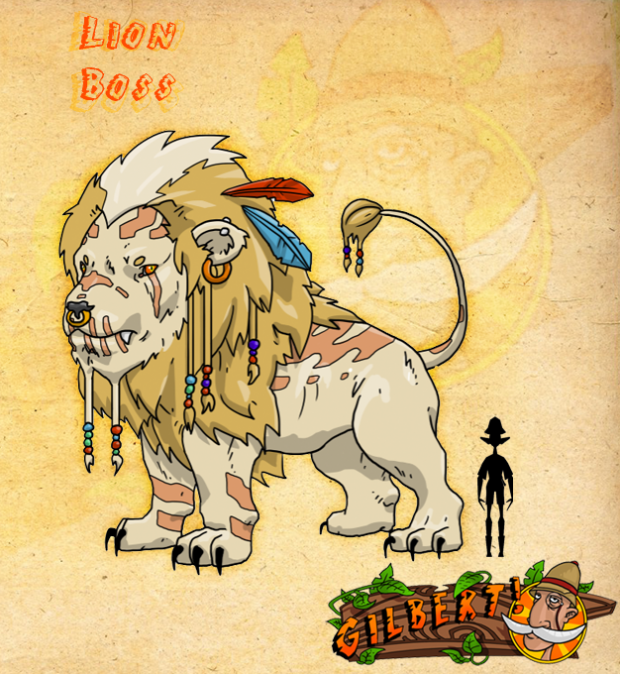 The Gorilla Boss
Our very own King Kong!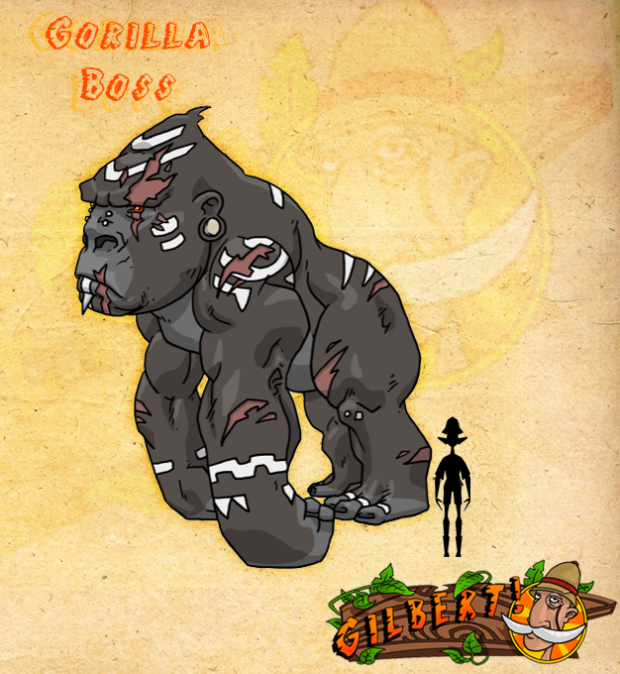 The Lizard Boss
Godzilla? Who knows!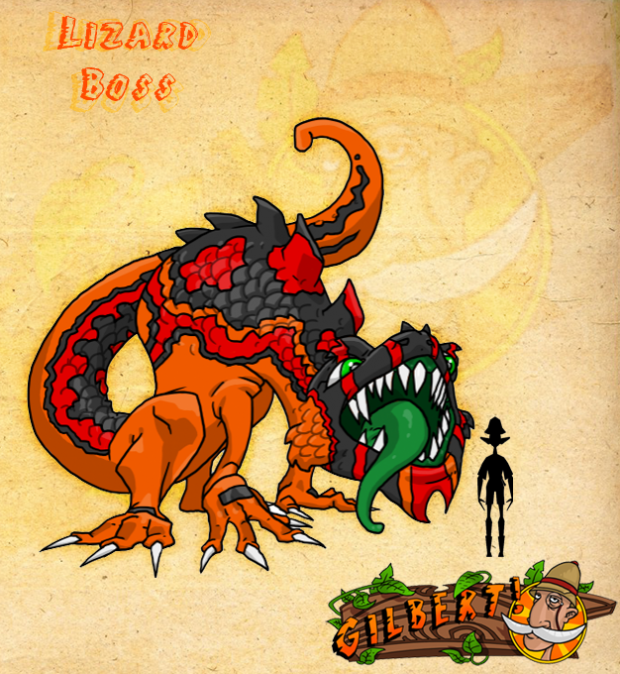 And last, but by no means least:
The Tiki Boss
A god to the Tribesmen (who we also have a concept being drawn up for)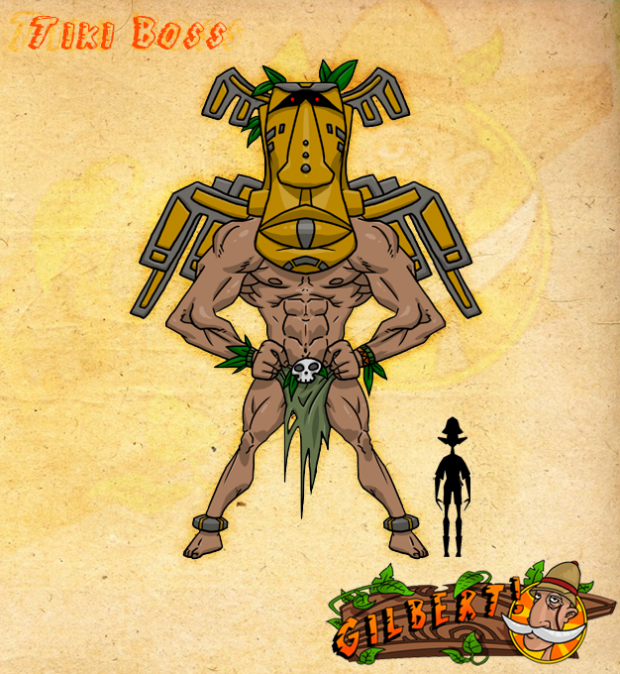 Thats all for now folks, I hope you enjoyed this update, please track if your not already, models of these bosses coming soon! Like I said before, these pictures were done by Max Grecke, who's DA and blog pages can be found here:
Go-maxpower.deviantart.com
Maxgrecke.blogspot.com
Until next time
Giles