We were working on Kaboom-Monsters, when our graphic artist joined the team.
We thought about creating a little mobile game with in-app purchases, but still easy to develop, and to finish in a very short time. We had several ideas, one in especially came from a level of an old Mickey Mouse game for Ps 1 where the player had to descend a tower avoiding obstacles.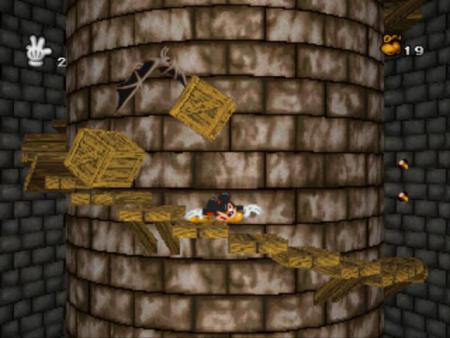 We thought about recreating this scenario but with a different mood: a medieval knight that has to ascend a gothic tower while killing demons and monsters.
We started doing some sketches of the knight's armor, without even thinking about the art style of the game. We looked at the sketches and thought: "why not try to do an animation sequence with this sketches?"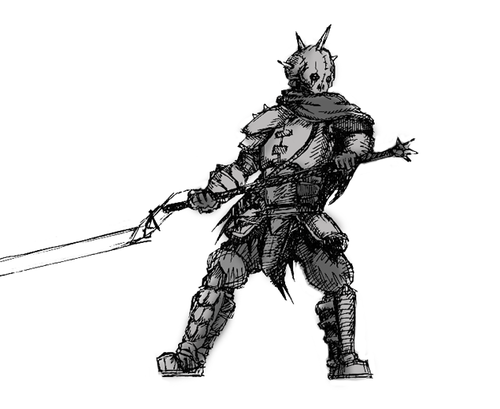 We drew some of the basic movements of the character, like the running, jumping, and some attacks, using a sequence of images of the entire knight. Just like a cartoon.

By the result it was clear for us that we were going to use the hand drawn art style, but we did then change the animation style because of some technical issues. What we came up with, looking at how games with similar mechanics work, was to divide the character in different parts (head, torso, arms, ecc.)
That allowed us to create a similar effect, drawing several frames for every single part and then animated as whole.
Doing so we reduced drastically the number of drawings that were needed and increased the quality.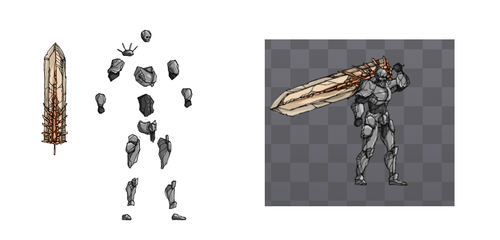 By that stage the project has grown incredibly, we decided to implement a platform gameplay, and to build different levels that are connected by one giant map where the player can walk though back and forth.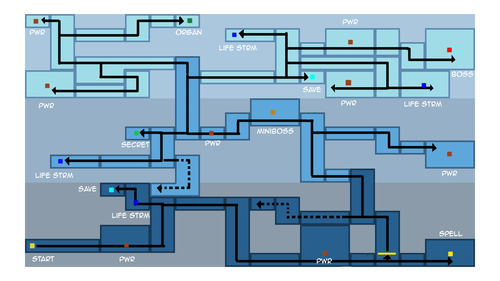 The game concept was growing too big to being developed as a side project, so we decided to wait with the development until Kaboom-Monsters was released, to allow us then to focus entirely on project Seele.