---
Greetings!
This mod is a sequel to Kingdom of Arnor mod. Arnor is perfected; the soldiers and archers are stronger, the archery range and rangers are restored and Lindon warriors are balanced, now they are like the Noldor mini hero unit and are limited to three battalions. Rivendell lancers were removed along with elven upgrades. There are a few new spells such as: Hobbit Allies which summons four hobbit battalions/groups. The hobbits can also be recruited from the inn. Then there is Elven Allies spell which summons four battalions of Lorien and Mithlond Elves. Finally, there is the Men of Cardolan Spell which summons six Cardolani battalions to your aid. Speaking of the Men of Cardolan, they are retextured Arnor troops that you can summon during skirmish or fight against in the Witch-King's Barrow Dawns campaigns.
This mod also includes Arnor in War of the Ring mode and a new Arnor AI consisting of five variants based on the AI of patch 2.02. Also the AI can use the new spell tree and new spells.
As for Gondor, the changes are few. They include the removal of Eowyn, Eomer and Theoden. As well as the Rohirrim and Rohan spearmen. Plus the addition of Gondor Pikemen and reduction of Tower Guard ranks to ten. Bfme I portraits and new portraits for Faramir, Boromir, Gandalf and Aragorn. A new armor skin for Boromir and retexture for all Gondor units.
Rohan is now it's own separate faction, with buildings from Bfme I, new swordsmen unit and spearmen model, new textures for every unit. A new hero, Theodred. Fortress upgrades, and a new Rohan AI consisting of five variants based on the AI of patch 2.02. Also the AI can use the new spell tree and new spells which include: Draft which summons peasants. Elven Allies which summons three Galadhrim battalions and Army of Gondor which summons six Gondorian battalions to your aid. Also I have made snowy texture for the buildings which appear on snowy maps. Peasants can also be recruited from the inn and you can play as Rohan in Wotr mode.
Unfortunately, Rohan can not recruit your custom created heroes because those are hardcoded, only the original factions can recruit them. Nothing can be done about it.
This mod unlike it's predecessor is based on patch 2.02 v8.3.0 because people have complained about a bug in v8.4 where you cannot load your saves.
Let me know if you have suggestions to improve balance, gameplay, etc..
Credits:
Coding/Retextures:
King-Arveleg
Models/Textures:
Rider of Rohan
Miraak49
Rj-Rotwk/robnkarla
xxxMr. Xxxx
Ouranos
Enjoy!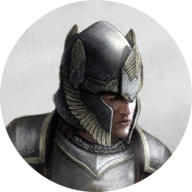 King-Arveleg