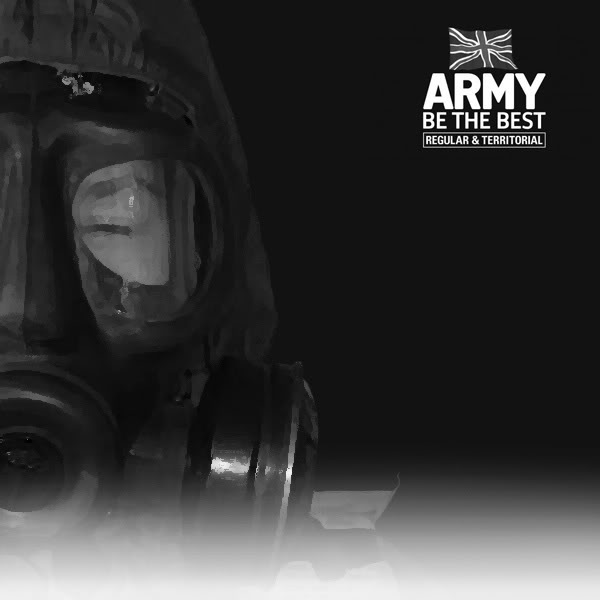 JOIN UP NOW
Infantry Soldier
Light role, Air assualt, Mechanised and armoured
---
Left to Right
GPMG gunner (Light Role) - Section Commander - Sniper - Signalman - Rifleman
GPMG Gunner (Light Role)
Utalising the General purpose machine gun to its full potential in a section support Role. Your job will be to operate and maintain one of the most devestating weapons in the Infantry Arsenal.
Section Commander
Due to the large influx of recruits, your training staff will pick out potential junior non-commisioned officers for specialist training. You will operate as the commander of your 8 man Rifle Section, using each mans specialist skills and equipment to maximum effeciency.
Sniper
Usually operating in pairs, well away from the Rifle Section, you will be closest to the enemy, in either a Recce or combat role, killing from a distance, or providing support or information for your mates on the front, you may be alone on the line, but your brothers stand behind you, ready to back you up!
Signalman
Communcations has always been the key to sucessful military operations. And nowhere is this noticed more than in low level infantry tactics. Using the PRC351 Radio, you will be the link man between the men on the ground, and the support offered behind the lines.
Rifleman
The backbone of any army. The Rifleman's role is to close with and kill the enemy. Using the most modern and effective equipment, or simply charging in with a fixed bayonet, no matter where you are, every infantryman is your brother, your friend, your protector.
---
For more information, visit your local Army Careers Information Office
Or visit
Forums.1985-mod.com