Feature List Summary

1) New campaign - Cypria 112Da
2) New campaign - Iliad 121Da
3) New faction - House of Thyestes
4) New units
5) New unique heroes
6) Bug fixes
7) New set of culture specific generals portraits
8) Vastly improved in game lighting
9) Unit balancing changes
10) Campaign balancing changes
11) Some unit re-texturing
12) New UI
13) Much more....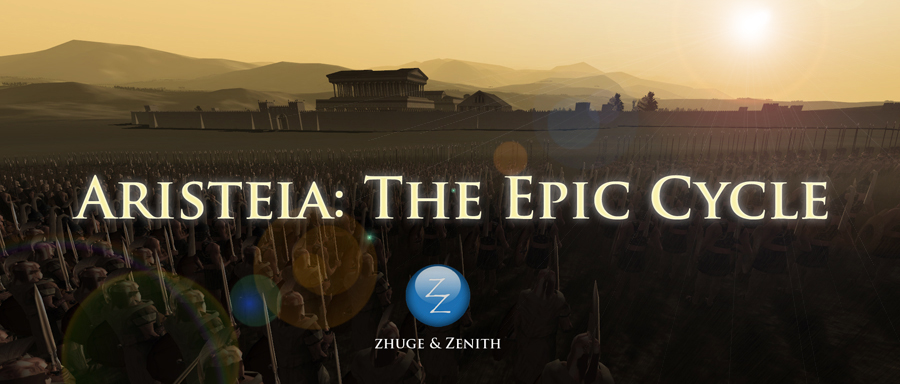 [YOUTUBE]xgaakRK-xQk[/YOUTUBE]
READ THIS CAREFULLY!
Installation Instructions
THIS MOD REQUIRES RTW - ALEXANDER TO WORK
(note - if you have the steam version please read this topic)
Needless to say if you have a previous version of aristeia installed then navigate to your aristeia folder and move or delete it before installing this version.
1) Download the mod from the following links:-

Download Link 4 - Strategy Informer
2) Install the mod to your "Rome - Total War" folder, usually located within your 'activision' or 'creative assembly' folders depending on what version of RTW you have.
3) Play the mod through the shortcut generated on your desktop after installation.
4) Come back to these forums with your feedback, screen-shots or any bugs you find after consulting the FAQ which I recommend you read while the download is in progress.
5) If you like the mod, feel free to rep me and the team.
6) Note - once again I forgot to reduce the resolution before uploading, you may need to change it in your preferences file if you don't have an HD monitor.
WARNING - If you use the auto-detect settings button then you may knock off the one-man units. If this happens navigate to your preferences file and change the unit_size property back to 40.
Enjoy!!!