Arctic Warfare Update to version 0.3
After half a year of the release, the first update for Arctic Warfare has arrived and will provide more content to the mod. So what's in it? For a quick overview, you might want to watch the trailer:
The battles in the Rocky Mountains are continuing, and Canada tries to get strongly-needed supplies to the battlefront. The quickest way is leading over the Yukon River, near an abandoned storage area. While the Canadian army is eagerly awaiting the next cargo ship, a special unit of the speznatz is arriving, to capture the Bridge. Surprised by the sudden invasion and the heavy snowstorm that is striking the area, the captain loses control of the ship and it crashes against one of the pillars of
the bridge: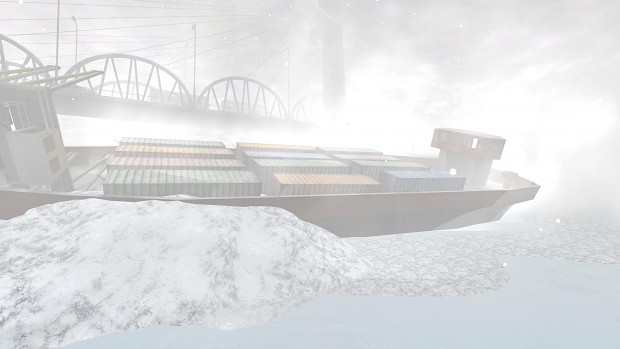 Yukon Bridge is a close-quarters map that will not only stress you in terms of fast gameplay, but also will the snowstorm take most of your vision. The special distribution of the three flags on this map will generate a hard battle, to capture even one of them. You can try it full-on with all your squad mates, or try to sneak your way to the flags, covered by the snowstorm. Let cars explode, rip fences and burst windows!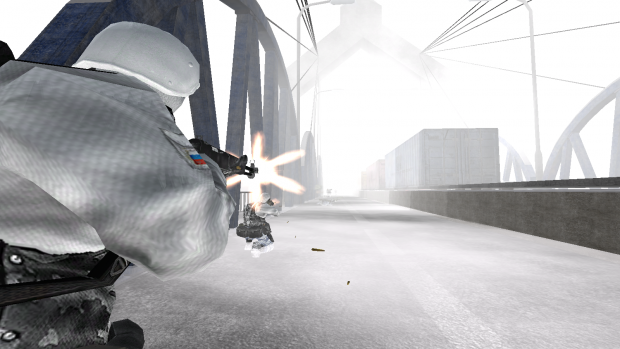 The AN-94
The Russian army stocked up their weapon arsenal with the AN-94. The medic and assault class got different version of the weapon:
Medic Class: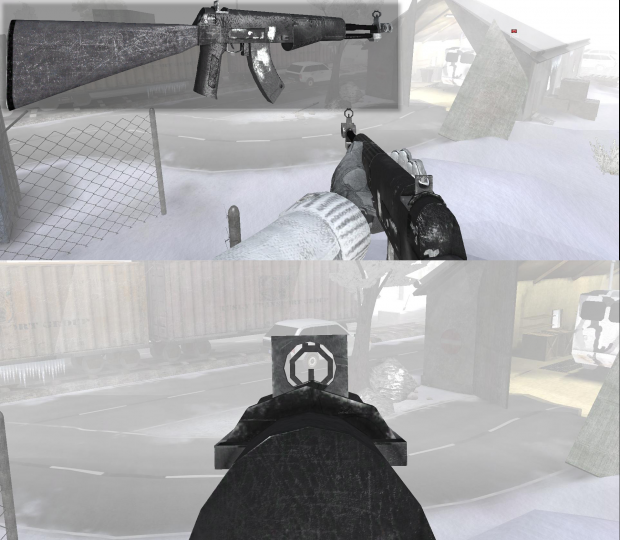 This "raw" AN-94 features a special burst mode, where two shots can be fired while experiencing
the recoil only once. This gives you a precision, that is not comparable to any other assault rifle in the game.
AN-94: This version also provides the special burst mode, but features a red-dot sight and the "GP-30" grenade launcher as well. The so called "cobra" red-dot gives you a larger field-of-view, making it easier to spot enemies.
Existing content:
What does already exists in Arctic Warfare?
If you are new to the mod, get a quick overview of the already existing content here:
Already included in Arctic Warfare is a large-scaled map, called "Rocky Mountains":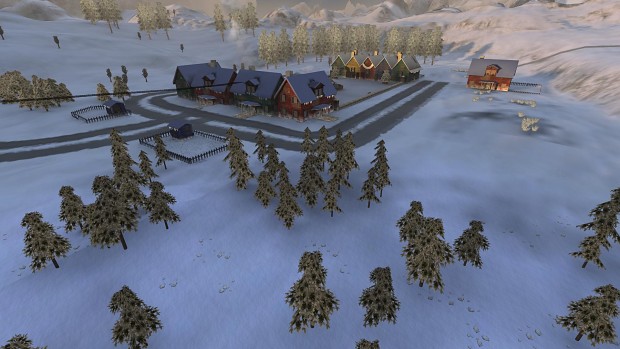 It's the entire opposite of Yukon Bridge, featuring a big map, long battles, and heavy vehicle combat.
(Don't miss to drive off into the sunset with the new snowmobile ;) )
Downloads:
If you have Arctic Warfare already installed, you only need to download this patch:

If you are new to the mod, please install the full version

And just in case you only want to setup a server, here are the fitting files for you:

Enjoy the update, and don't forget to leave some feedback :)
Dementium4ever