So, I forgot to tell you fans, but I am building (or rather, I will build), a arcade version of the game too.
Today the parts related to controls arrived, trackball, buttons, leds, the electronic interface (the thing that make the game understand what button I pressed), wires...
Here a nice pic: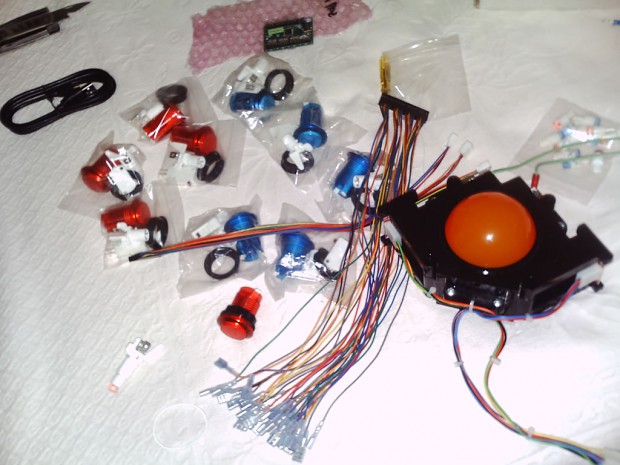 Later I will upload more pictures.
Also a quick note: We don't got into the IOTY TOP 100, this means that we don't have enough fans to support a open beta, so the beta will be closed, but anyone can join, I will post the rules later.