Incoming Transmission, FLEETCOM.MO.BL.AM >> CAWCOM
.:BEGINS:.
Once again we return, to make good on our weekly update promise, remember that forum-goers get this update one day before everyone else. Anyway, onwards with the update, not quite as UNSC packed as last time, today I choose to show you something I know a lot of you have been waiting a long time for, the Covenant's Elite warriors, the Sangheili.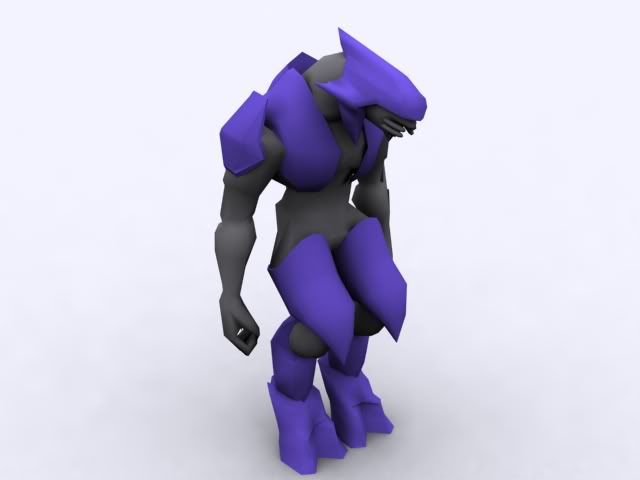 .:ENDS:.
.:BEGINS:.
>> Hey guys, look what I found on my data chips. Some messages, but useful for you all. I printed it for you.
>> echo textfile "unscttp://Anh Nhan:password@a5806677.oni/'Patriot Seven-Blue'/private/messages/nr01'"
Beginning print...
UNITED NATIONS SPACE COMMAND: PRIVATE MESSAGE
FLASH 87 735 845P-01
ENCRYPTIONCODE: SIGNUM
PUBLIC KEY: FILE/SEASONAL
FROM: /UNSC.AI.MARK, Office of Naval Intelligence Smart AI
TO: /FLEETCOM.MO.ANH NHAN, Special-Attaché, Office of Naval Intelligence Section One UNSCMID: 096 786 345
Concerns: New Projectiles sighted
Classification: Private (XXX-XD-Directive)
/BEGIN FILE/ encryption protocole
Sir, did you notice that the projectiles used by the Covenant and the UNSC changed (see attached pictures)?
They are more detailed, and stronger. But they are a bit smaller, too. The high-res-pictures I made shows two types of the projectiles. More are coming soon, the cams had been destroyed, I think these planets had been glassed.
/END/
/ATTACHMENT 1 FROM 2/
/END/
/ATTACHMENT 2 FROM 2/
/END/
File printed successfully
>> Did I promise too much?
.:END:.
<!--/-->Incoming Transmission, FLEETCOM.TX.BN.SK >> CAWCOM
.:BEGINS:.
There was an immediate Covenant attack on our small fleet orbiting Charybdis IX. We took heavy damage with 90% of the crew now floating in the debris. Before the final blow we managed to move our data to a database on REACH. Our ship's data is now gone. We will have to turn back towards REACH to get our intell or unit text as some of the crew calls it along with several sound processes which many played as music. This trip should only take a couple weeks at the most. Wait! I'm being told the Covenant are coming back. We'll be in the longswords and shortswords waiting for your arrival comma-
.:Transmission Terminated at Source:.